Ice Cream Cone S'mores Recipe
(aka Campfire Cones)

---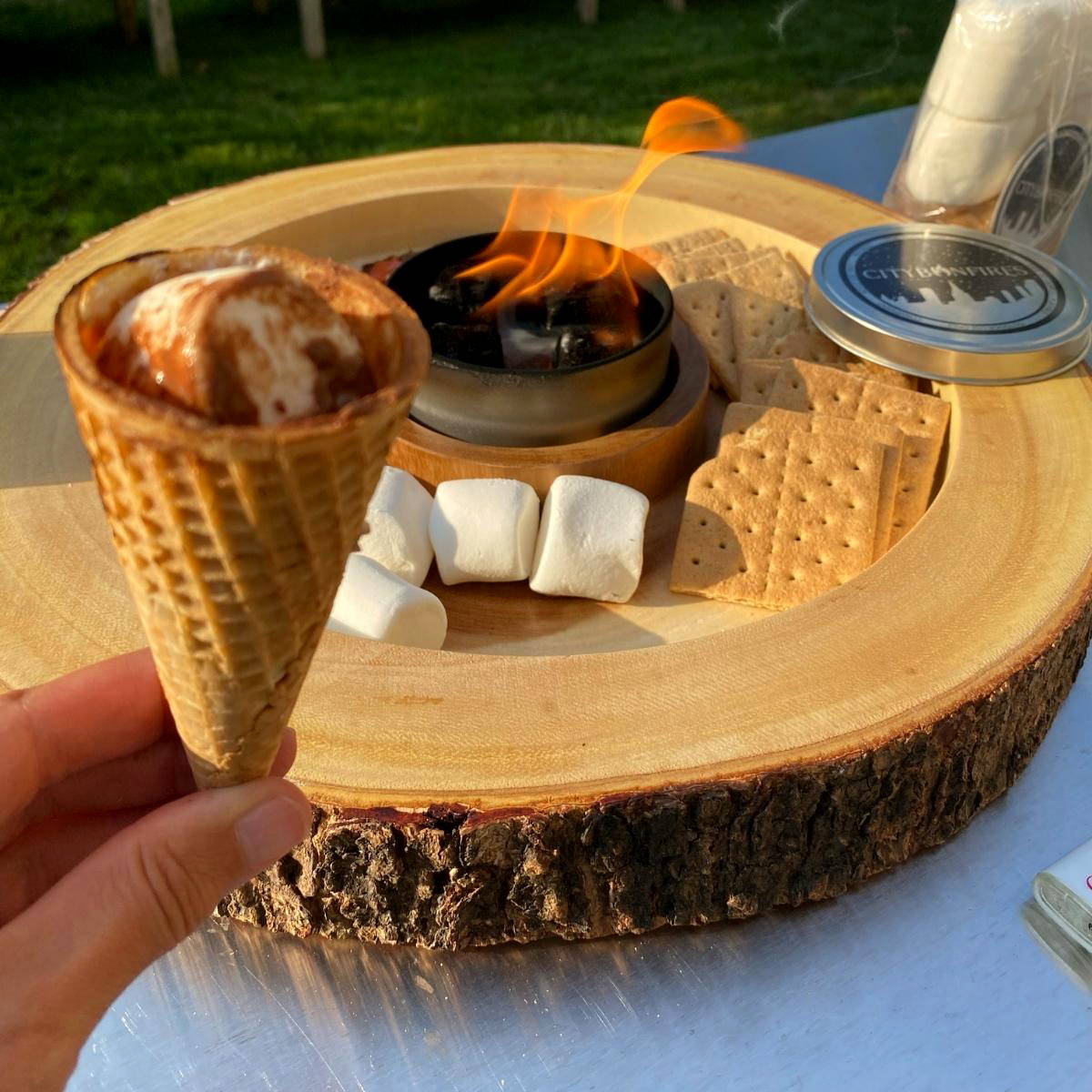 ---
To celebrate National Ice Cream Cone Day (September 22nd every year), we're sharing this easy recipe to make Ice Cream Cone S'mores (AKA campfire cone s'mores) on your City Bonfire campfire in a can.
Ice cream cones are not only the sweetest, best-tasting way to eat ice cream, they are also one of our favorite ways to make s'mores on a cozy campfire that everyone loves, especially the kiddos.
Supplies
- City Bonfires® portable mini fire pit
- A torch lighter or a candlestick lighter
- Roasting sticks or portable reusable skewers
- Aluminum Foil
Ingredients*
- Waffle Ice Cream Cones
- Chocolate Bars (or Sauce)
- Marshmallows
* Feel free to experiment with other campfire cone ingredients, like fresh fruit, cereal, sprinkles, peanut butter, flavored marshmallows, or caramel sauce.
Directions
Light your City Bonfires® portable mini fire pit outdoors, according to safety precautions and package instructions.

Place your ingredients and supplies near your City Bonfire so they are easily accessible.
---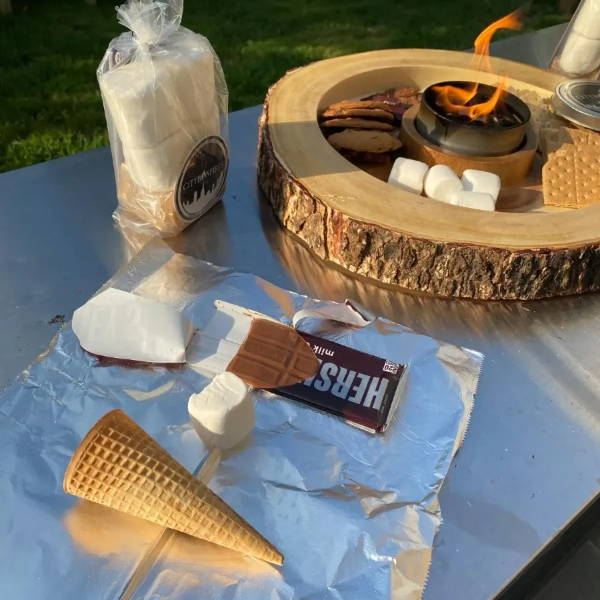 ---
Place chocolate inside one ice cream cone.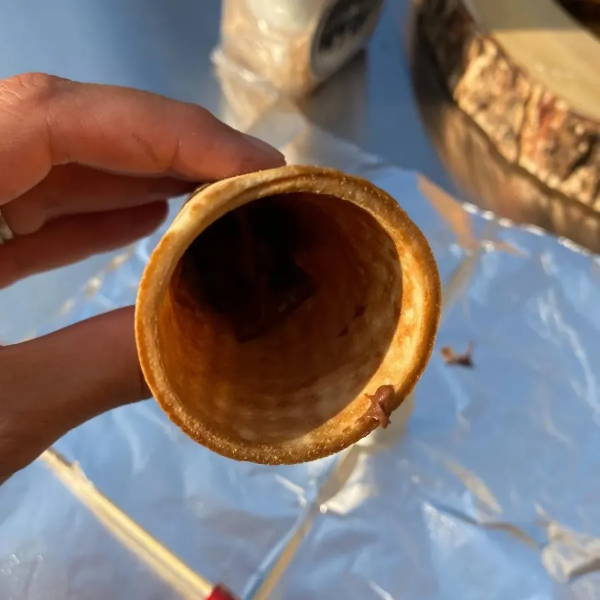 ---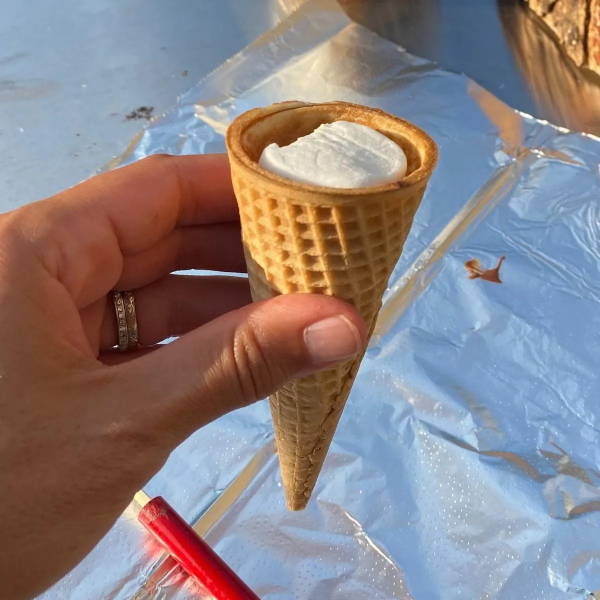 ---
Wrap the cone in aluminum foil so that it covers the entire cone. Attach it to a skewer and roast.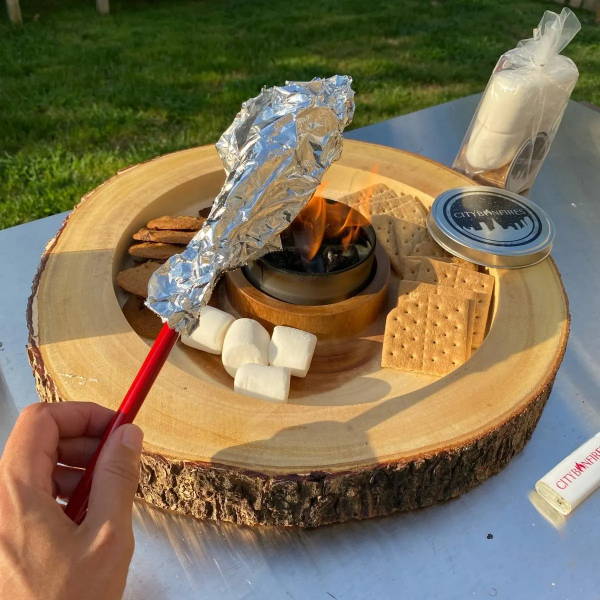 ---
When done roasting, let it rest so it becomes cool enough to touch.

Unwrap it, eat, enjoy, then make more!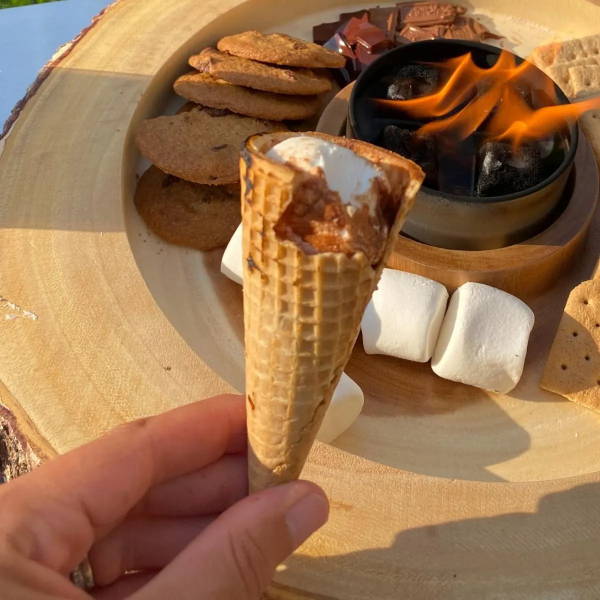 ---
Let us know how you like this easy, creative s'mores recipe by posting your pics/videos on social media and tagging us @citybonfires. Don't forget to use hashtag #nationalicecreamconeday to be featured!
WANT S'MORE RECIPES
You can find them on our blog!
STAY TUNED
Be the first to know about our latest recipes by signing up for our newsletter at the bottom of this page.