City Bonfires is the Perfect Gift!

---
City Bonfires and S'mores Kits are the perfect gifts for any time of the year. Everyone loves to receive an easy-to-start, no mess, safe, mini bonfire along with their very own personal s'mores kit. They are the best gift for Christmas, holidays, birthdays, going away gifts, housewarming gifts, and just about any gift you can dream up. You can pair them with your loved ones' favorite treats to create a custom s'mores board and you can even pick a custom lid to make a personalized gift basket or gift box to surprise them.
We've rounded up a few of the best gift baskets, gift boxes, and s'mores boards our friends and partners have created to give you some ideas of how to create the perfect gift.
---
---
---
---
---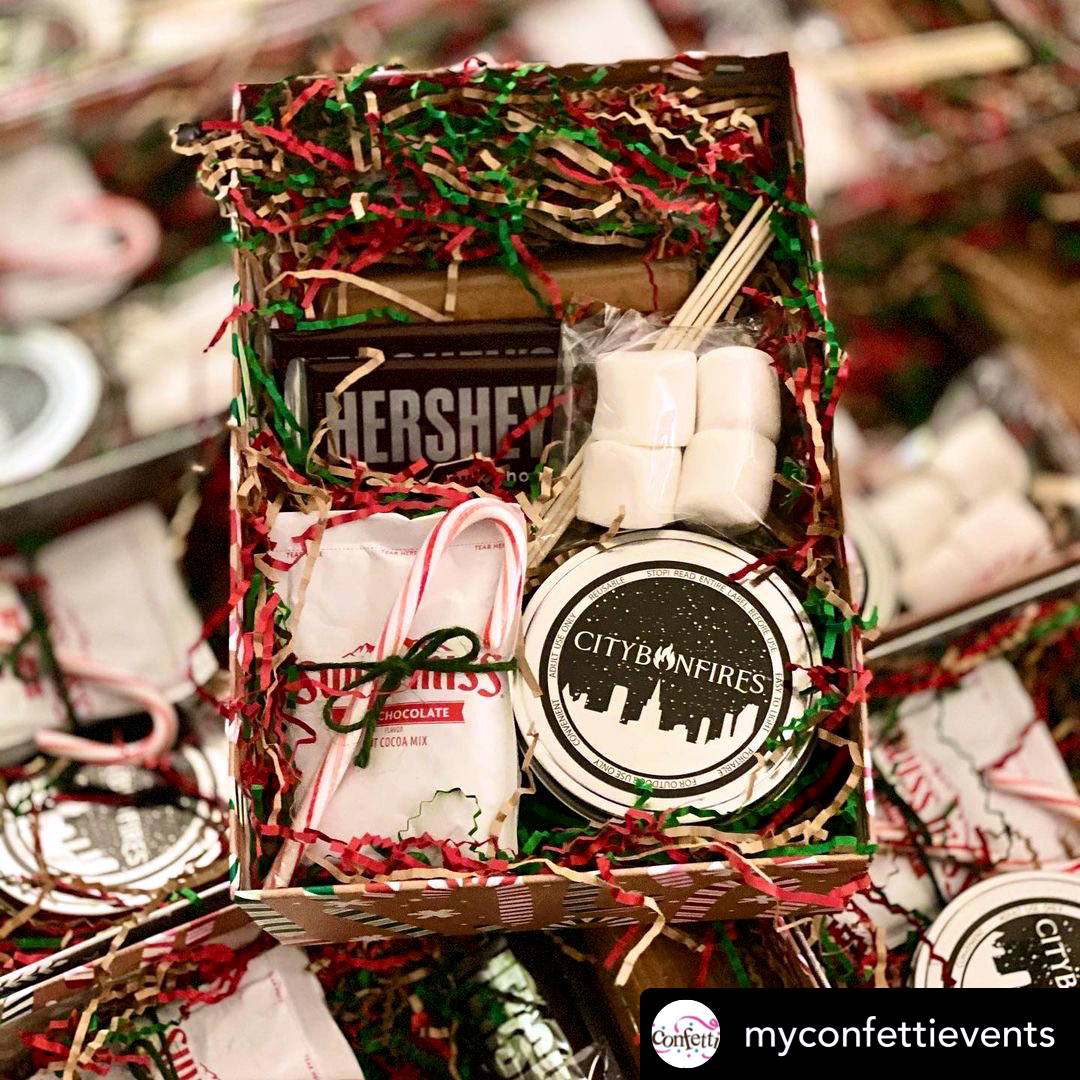 ---
---
---
---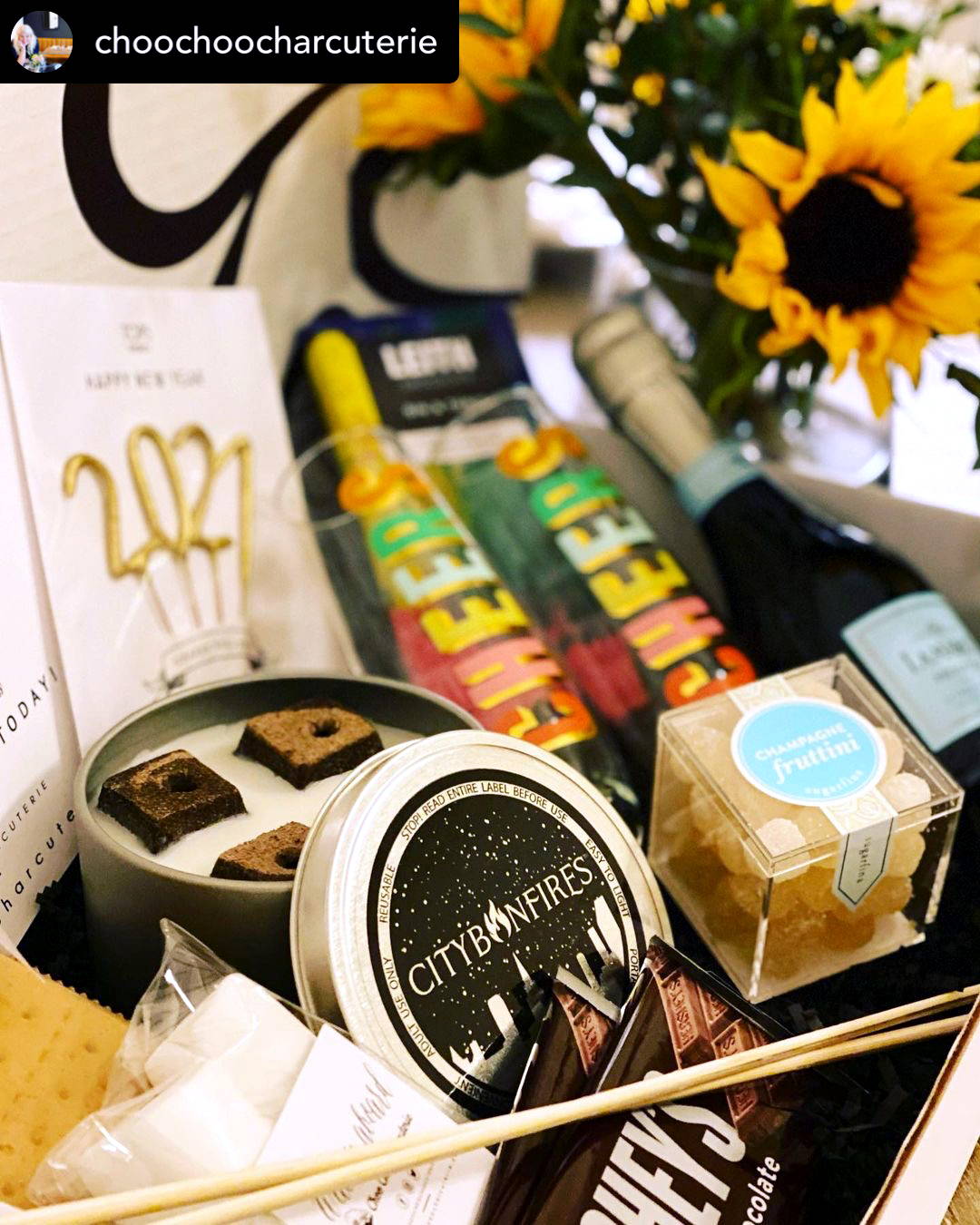 New Year's Eve Gifts & Boxes
Choo Choo Charcuterie, located in Historic Norcoss, GA, is another small business we love that specializes in small batch, custom curated charcuterie boards, pop-up picnics, and farmhouse florals. They created this New Year's Eve Celebration Gift Box with City Bonfires & S'mores Kit, champagne candy, cheers glasses, and prosecco.
---
---
If you're looking for a unique, custom Easter basket you can get inspiration and shop the ones from Eventfully Chelsea. These unique Easter baskets become an experiential gift when City Bonfires & S'mores Kits are added to them, providing for hours of more family time and Easter activity ideas.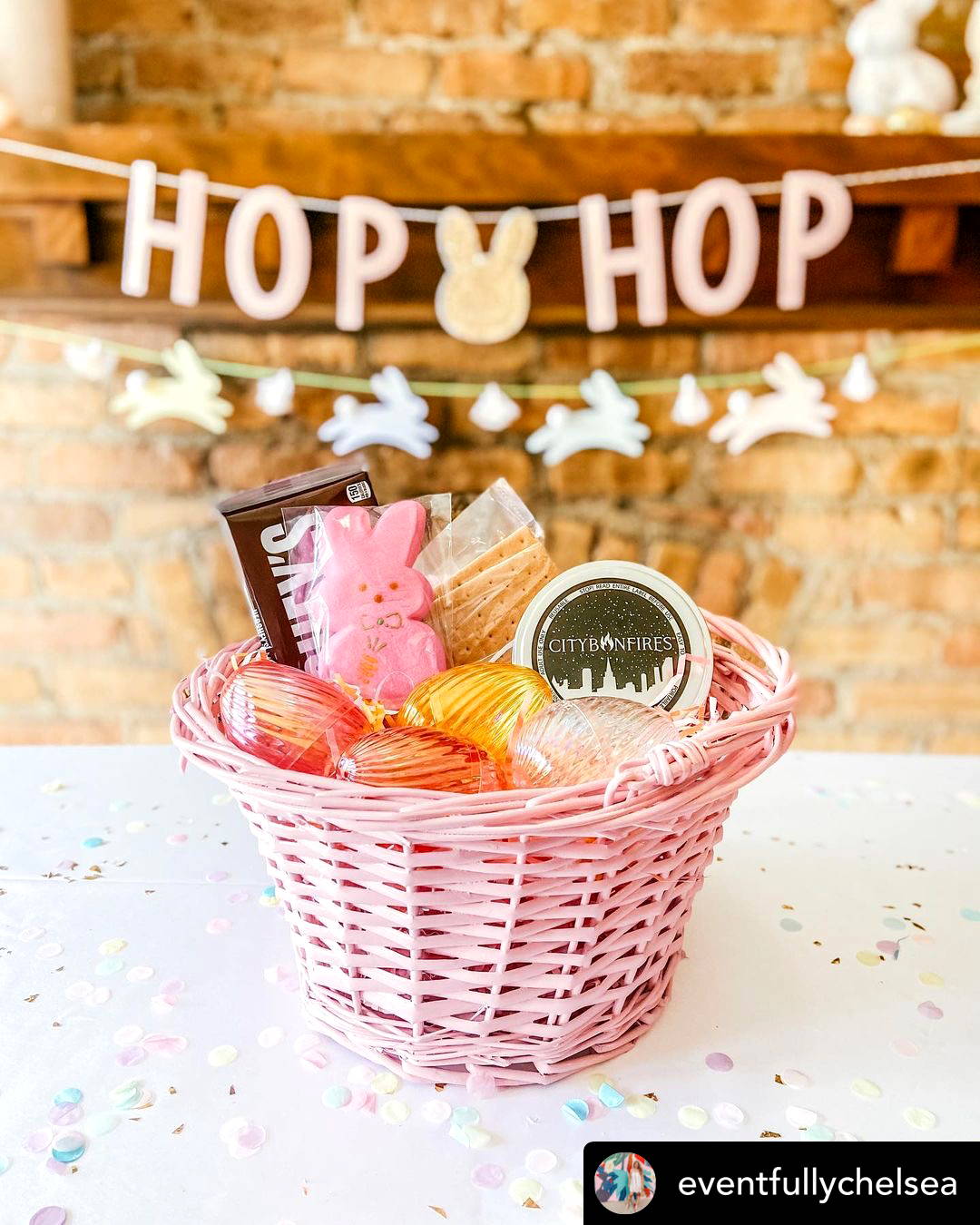 ---
---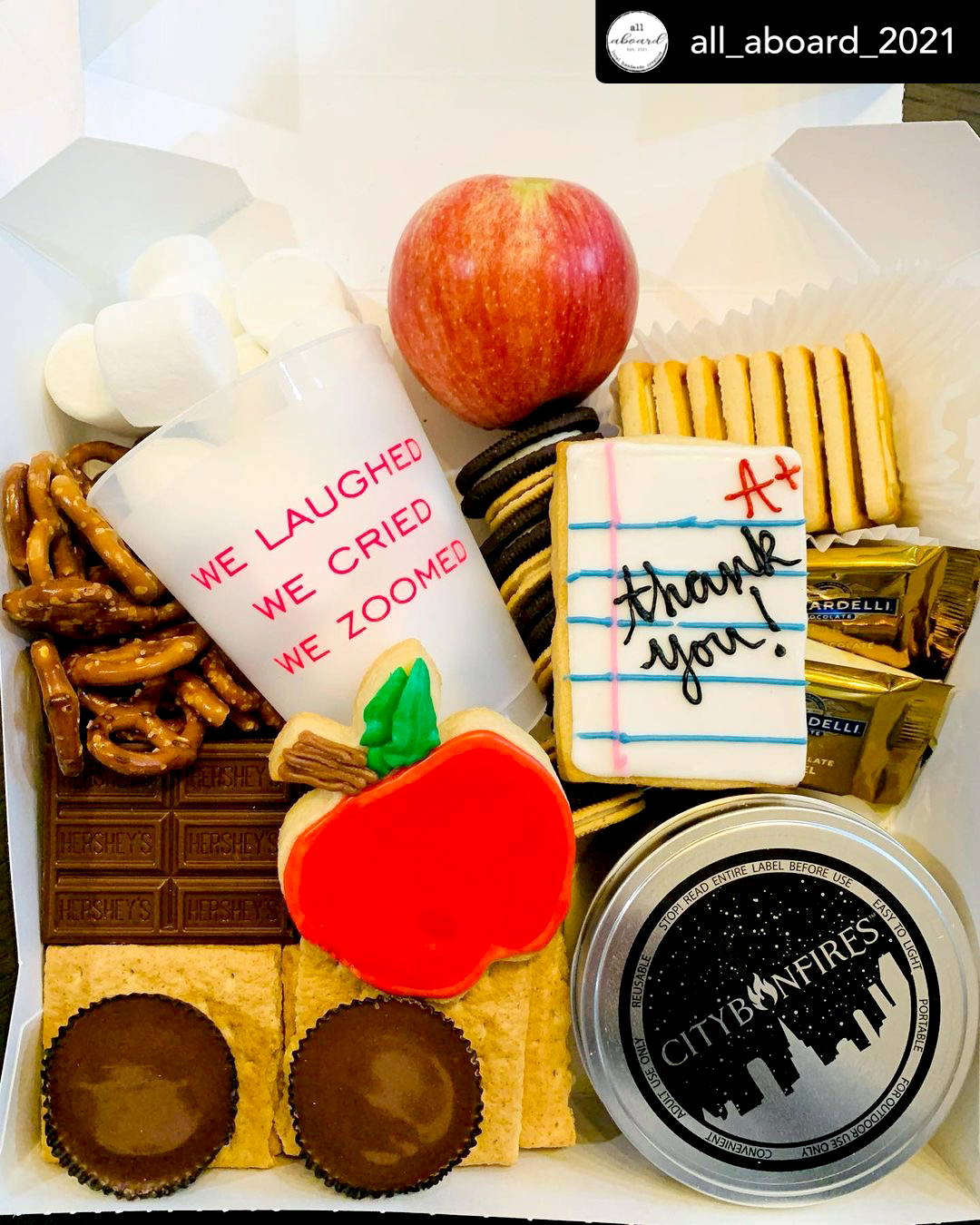 ---
---
Real Estate Closing Gifts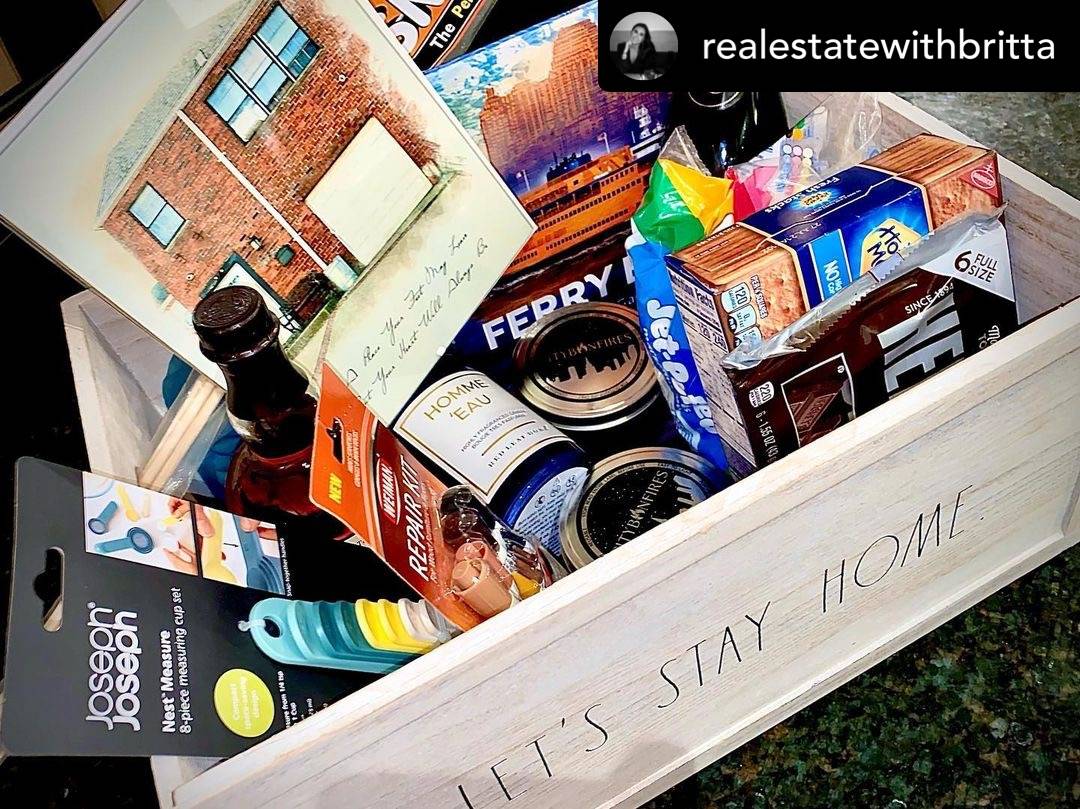 ---
---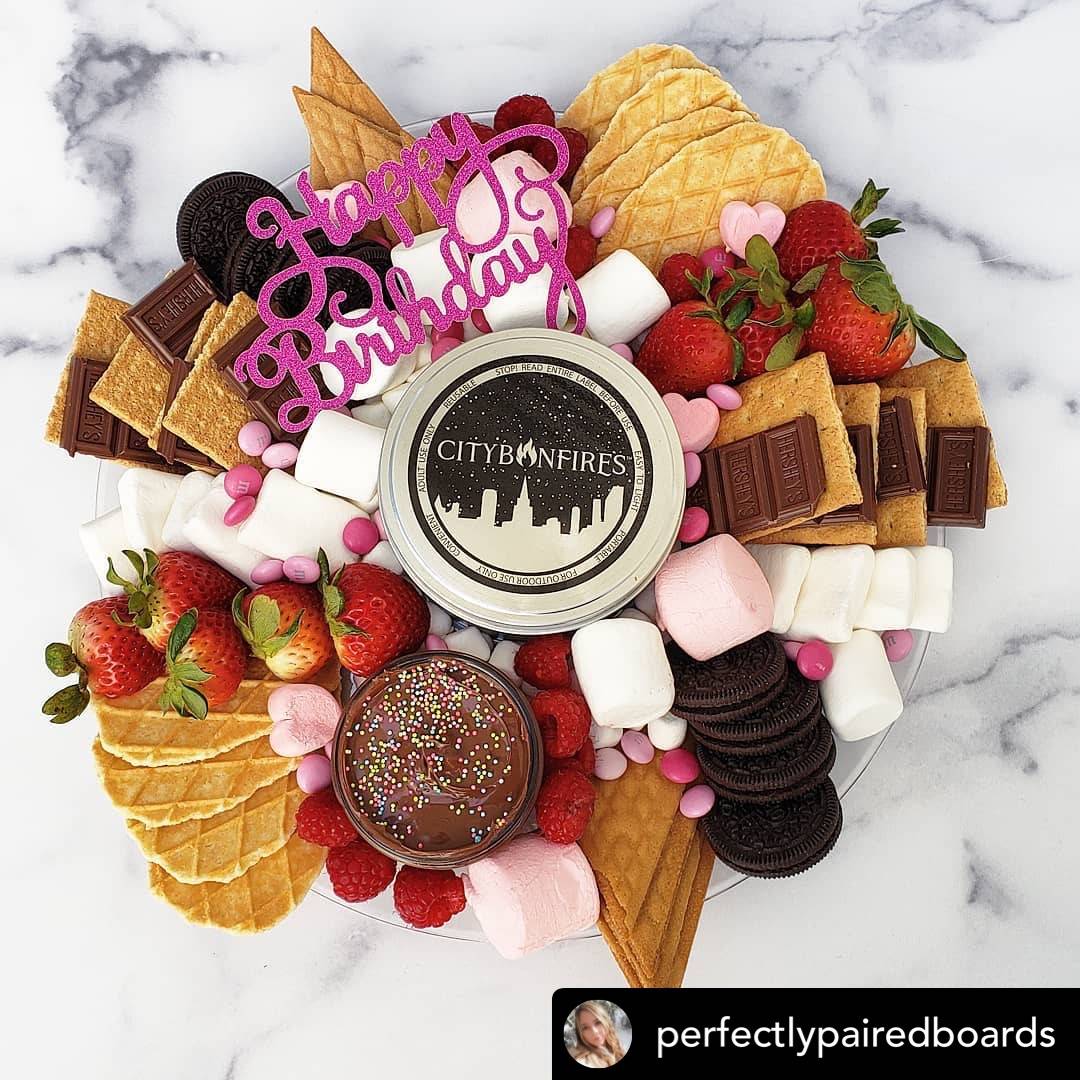 Birthday Gifts and Birthday S'mores Boards
---
---
Cold Weather Gifts and Winter Treats Box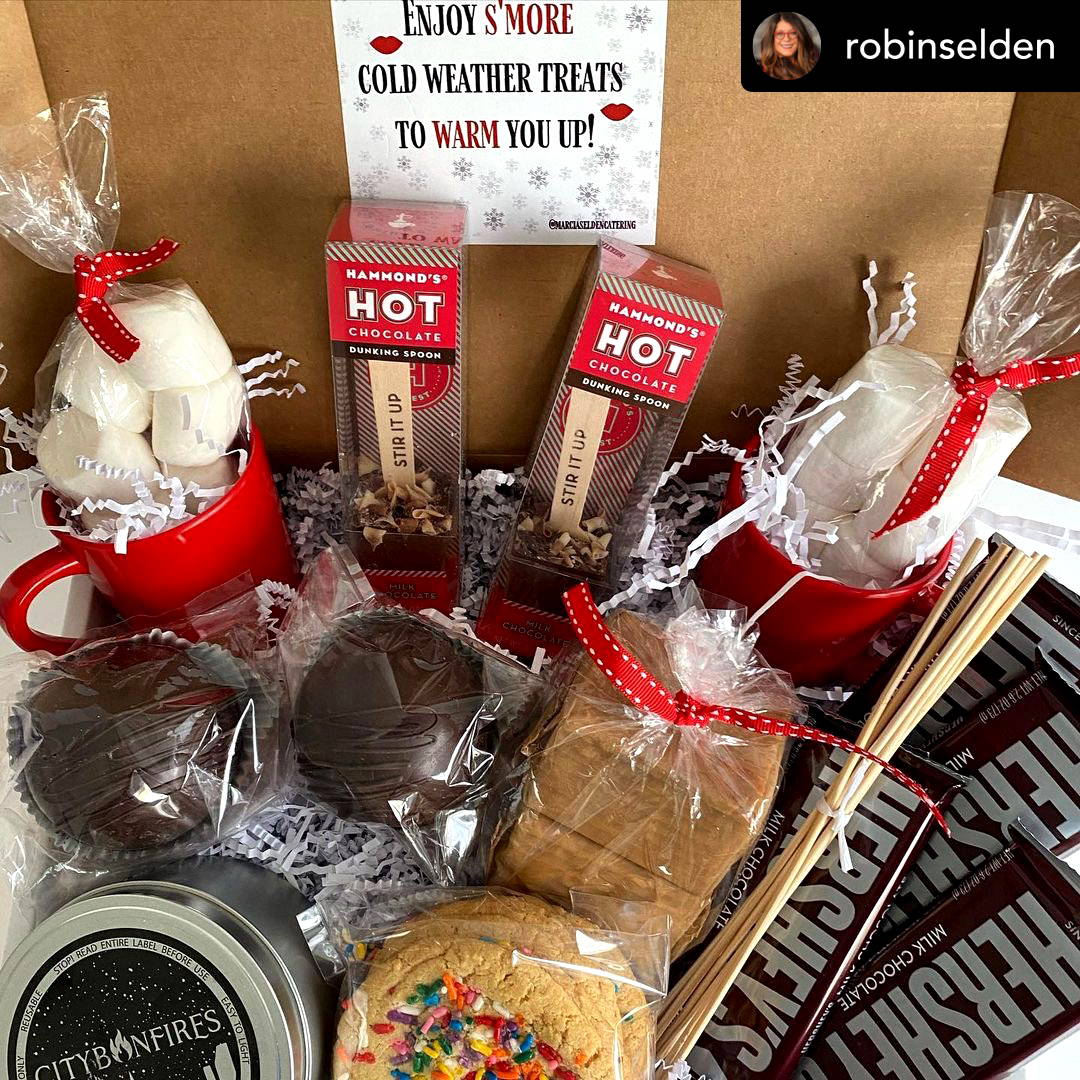 ---
---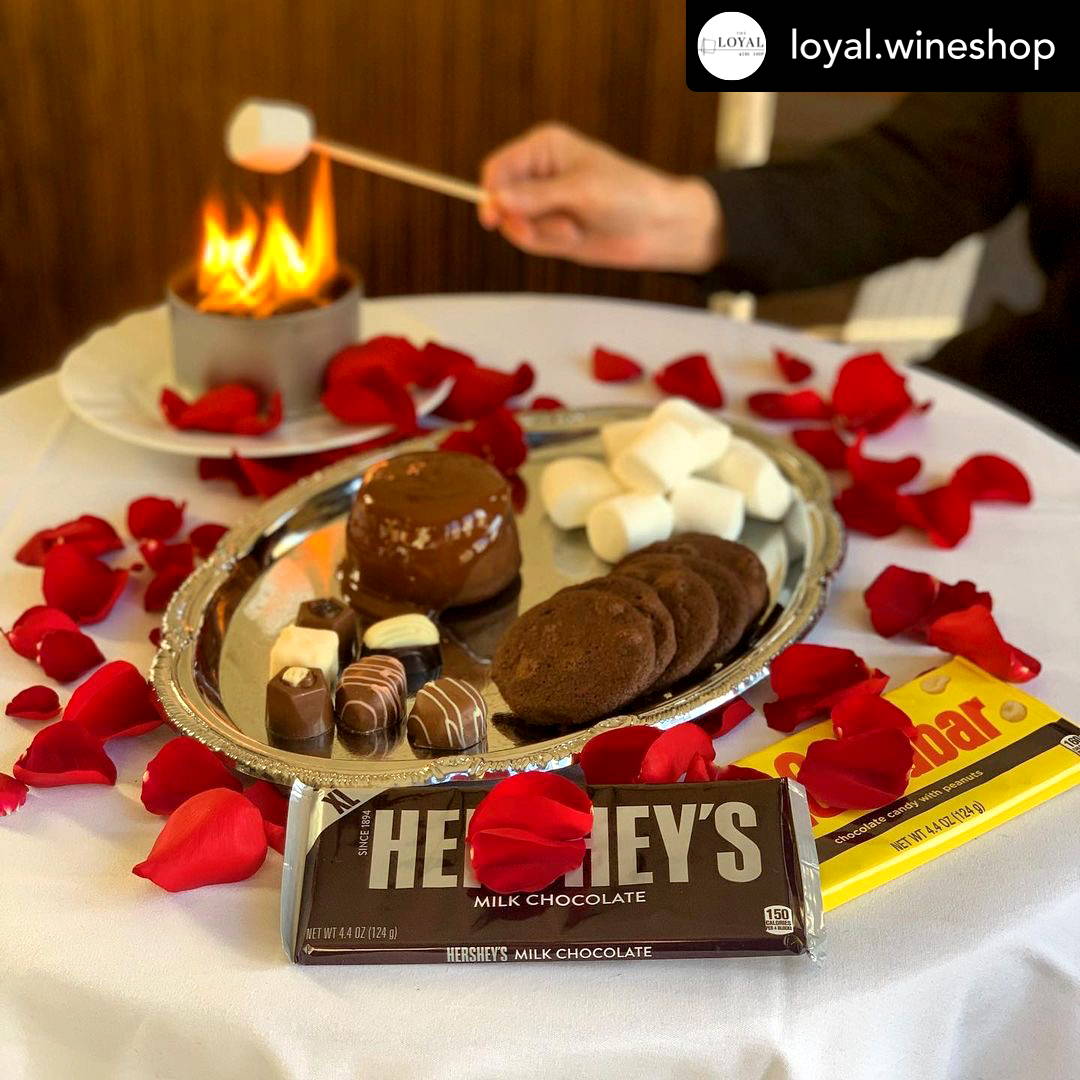 ---
---
---
to start making memories!