Tiny Bonfires Make Glamping & Camping in California the Best

---
Safe & Portable Table Top Campfire & S'mores Kit
This week, we caught up with Andrea Orbeck, owner of California Tipi, to hear all about how COVID has helped business boom for this unique glamping experience, and how City Bonfires and its mini campfires have been able to enhance their guests' experiences.
What is California Tipi?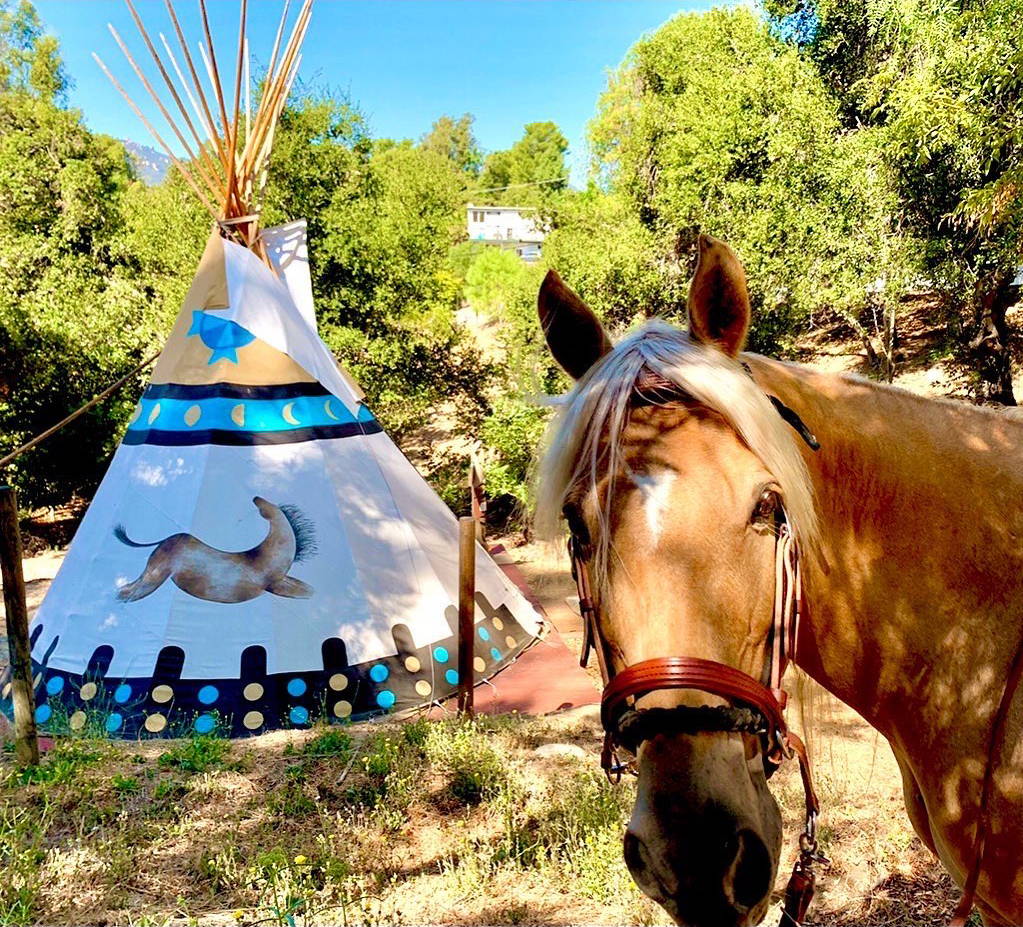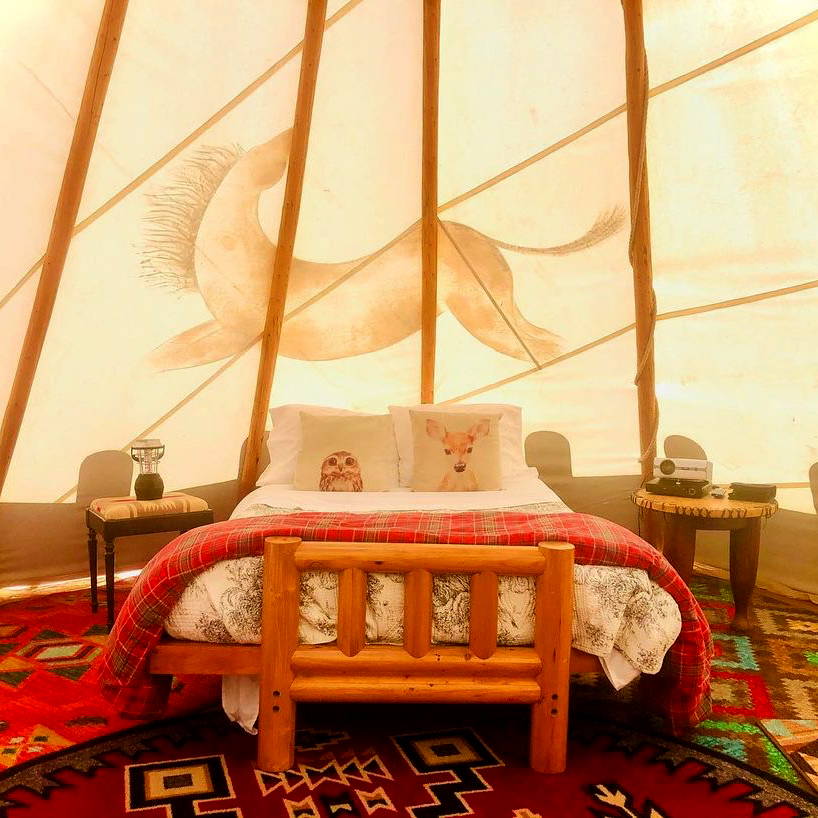 Andrea: It all started five years ago when I gave birth to my daughter, Pearl, and my husband, Tate, gave me a tipi (or teepee, tepee) as a "push present!" I grew-up on the prairies of Alberta, Canada, immersed in the Native American culture. It was a huge part of my life, and I wanted to extend that enriched culture to our children. We had a small ranch on an acre of land in Topanga, California, and I suggested to my husband that we list the tipi on Airbnb and VRBO as a glamping experience. We recently moved to a much larger ranch outside of Malibu! Over the past five years, we have had amazing success and feel like we have truly perfected the experience for our guests. We give our guests a bottle of wine upon arrival, hot tub access, and whip-up our famous pancake breakfast in the morning.
How has COVID impacted your business?
Andrea: Unlike most businesses who have had to pivot, COVID has actually ramped-up our business. We operate outside and are able to provide a position for people to be in nature and stay in their pods. We have had to up our sanitation, which we are happy to do. We make sure all the surfaces are sanitized, we leave sanitary wipes, spray, and hand sanitizer for our guests, and we have a hand-washing station. We have been extremely busy this year, and we actually had a waiting list this summer. People really wanted to get out of their apartments, witness nature, and have some sort of an escape from lockdown. It felt good to be able to offer people a safe, outdoor escape. The reviews we have received have been so heartfelt; people have said that they are so grateful, it has been a lifesaver, etc.
How did you find City Bonfires?
Andrea: I believe I first came across City Bonfires when it popped-up as an Instagram post. Luckily the algorithms of Instagram connected us and brought me to their Instagram page.
Portable Fire Kit & S'Mores
How do you use City Bonfires?
Andrea: We cannot have open fires in California, so it has been amazing to be able to offer our guests a portable bonfire, like City Bonfires, and personal s'mores kit as an extended value plan. It has really grown in interest with people, and our guests have loved it. It is a perfect compliment to the type of business we are running; it's a small, contained, safe, fire in a can, and it compliments everything our business offers. It has really added to the experience of our company. Guests set it up right beside the tipi on a farmhouse table with beautiful twinkly lights hanging down. We are located right in the state park, so during the day our guests often go on a hike, relax in the hot tub, settle in, and have s'mores before they go to bed. City Bonfires has taught people to make their own little oasis right where they are.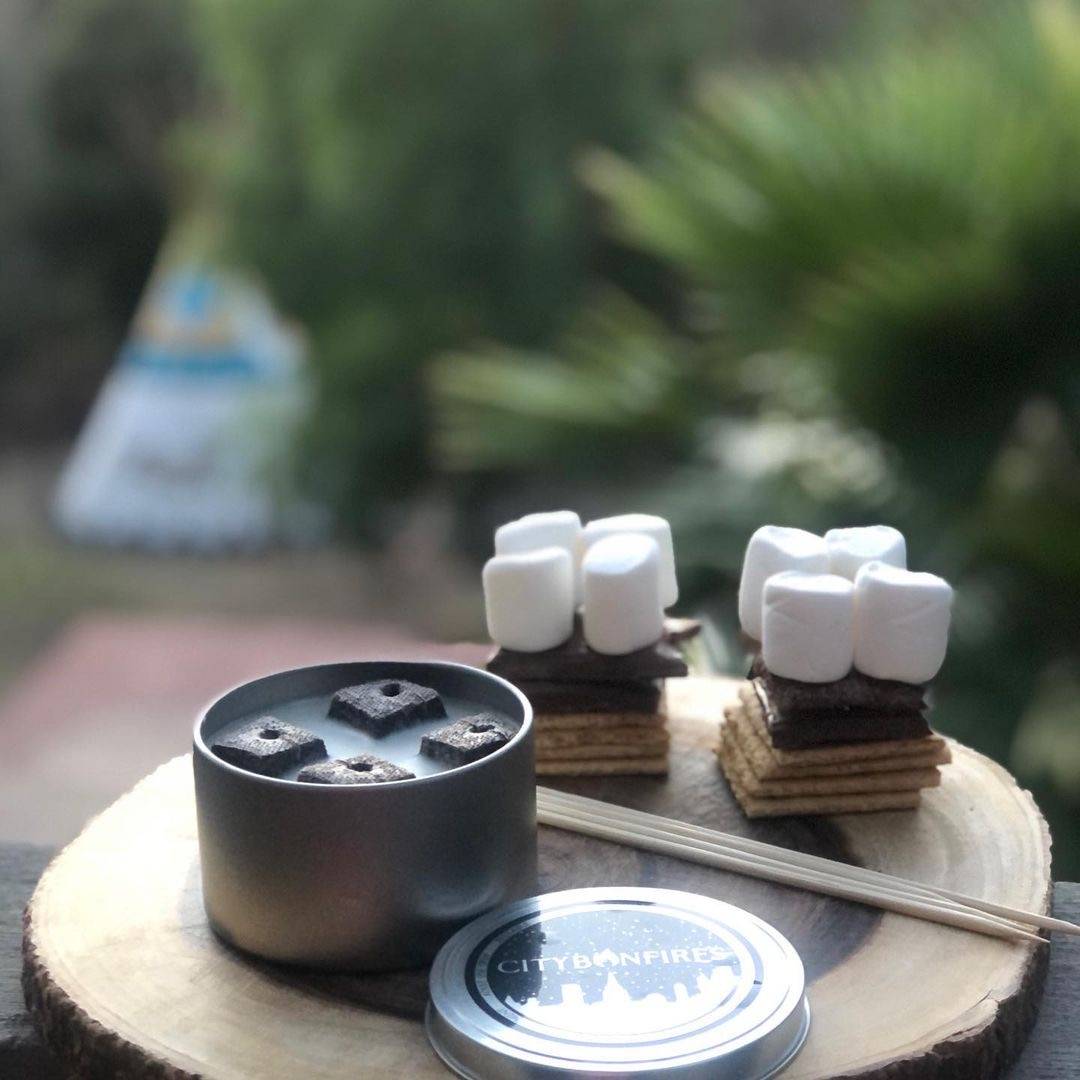 Personal Sized Campfire on the Patio
Any feedback on the product?
Andrea: Our guests really love it. They love how long it lasts and love that they use it that night and then can take it home and use it again. People also love that it is a non-toxic flame and they can roast marshmallows or hot dogs safely!
Follow California Tipi on Facebook and Instagram to stay up-to-date!
About City Bonfires
Every portable City Bonfires is handmade with ❤️ in Maryland with American-made materials by two Dads whose jobs were impacted by COVID-19. Each of our mini campfires is handmade with recyclable steel tins, non-toxic soy wax and, eco-friendly, all-natural biodegradable briquettes. Our kits are individually wrapped and packaged, making them safe for outdoor intimate gatherings, patio parties, or large events. We can ship our s'mores gift sets individually (to separate addresses) or as a bulk shipment. City Bonfires are also perfect as promotional products or as an icebreaker for remote or in-person corporate/business events, celebrations, or virtual team-building activities.