---
Your fun, kid-friendly birthday party activities and dessert ideas just got elevated to celebrity status with this Cotton Candy S'mores recipe from Bitz N Giggles. It only includes 5 ingredients, featuring all-time party favorites like cotton candy, white chocolate, and sprinkles (of course!). This is such a sweet spin on s'mores that we just had to share how you can make these with our City Bonfires, the world's first portable, mini fire pit. Everyone loves it, so you can use it all year long.
---
Cotton Candy S'mores Ingredients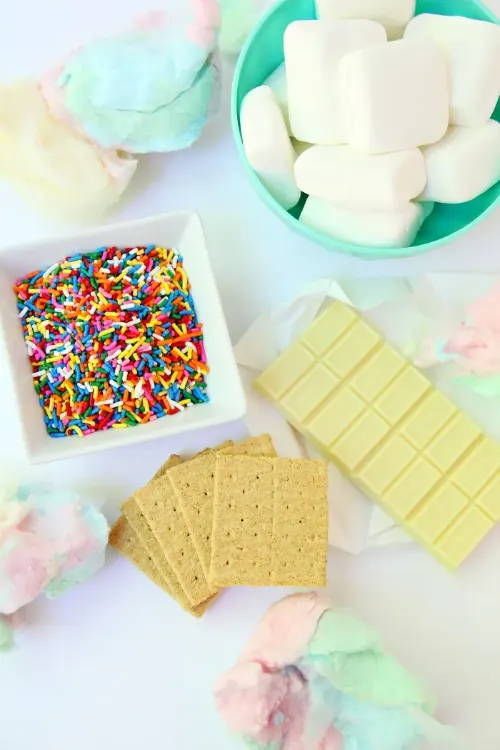 ---
8 Graham Cracker Squares

4 Marshmallows

Rainbow Sprinkles

8 Squares of a white chocolate bar
(You can make things easier with one of our City Bonfires Night Packs, and substitute regular chocolate for white chocolate. It includes everything you need except for the cotton candy and sprinkles! It's like a party to go in a box!)
- Cotton candy (We like the ones from Fun Sweets. They also make cotton candy in different flavors and are always inventing something new! Go forth and be adventurous!)
---
How to Make Cotton Candy S'mores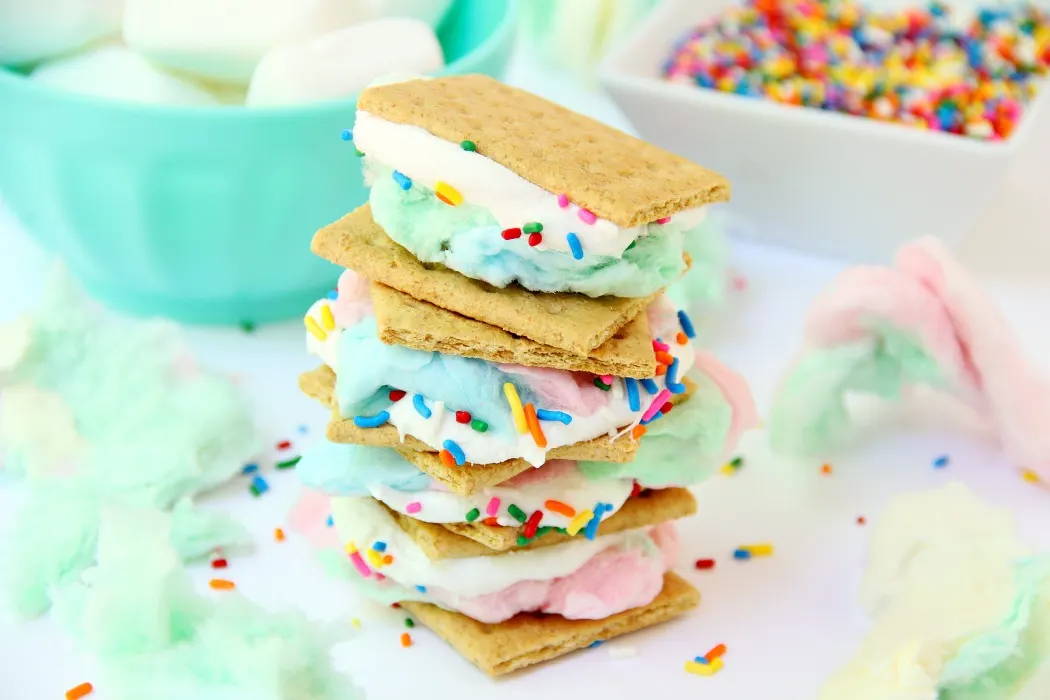 ---
Read all of the instructions and safety precautions that came inside your

City Bonfires mini, portable firepi

t. Then light it in a safe place. (You can also

find the instructions here.)

We recommend burning your City Bonfires for 20 minutes before roasting marshmallows.

Place 2 graham cracker squares on a plate.

Place your sprinkles and cotton candy nearby so you can easily top your marshmallow with them when you are ready.

Put 2 of the chocolate squares on one of the graham cracker squares.

Put your marshmallow on your City Bonfires skewer, or another skewer that has been rated for fire use.

Roast your marshmallow to your liking.

Place your roasted marshmallow on top of the prepared graham cracker that has the chocolate squares on it.

Sprinkle the marshmallow with the sprinkles.

Add a generous pinch full of cotton candy to cover the top.

Finish making the s'more by gently pressing the remaining graham cracker on top.

Eat and repeat!
---
---
We hope you enjoy this fun and creative recipe for making more memories with your friends and family around your City Bonfires! Let us know by sharing your experience with us on Facebook and Instagram by tagging us, @citybonfires.
Don't forget to follow us on Pinterest too, where you can save our recipe pins and fun ways to use your City Bonfires mini bonfire for every season or holiday.
---
---