Croissant S'mores Recipe on a Concrete Tabletop Fire Pit
Indulge in a delectable twist on classic s'mores with our mouthwatering Croissant S'mores recipe!
Picture yourself gathered around a City Bonfires portable tabletop fire pit, the flames dancing in the night, as you experience the ultimate campfire treat. This delightful dessert takes the buttery goodness of croissants and elevates them to a whole new level with gooey marshmallows, rich chocolate, and s'mores seasoning. Whether you're camping in the great outdoors or simply looking to add some fun to your backyard or patio, this S'mores Croissant recipe is guaranteed to delight your taste buds and create unforgettable moments with friends and family. So, gather 'round the fire with your personal mini bonfire, and get ready to savor the delightful blend of sweet, flaky, and utterly delicious flavors!
STEP 1: Gather Ingredients & Supplies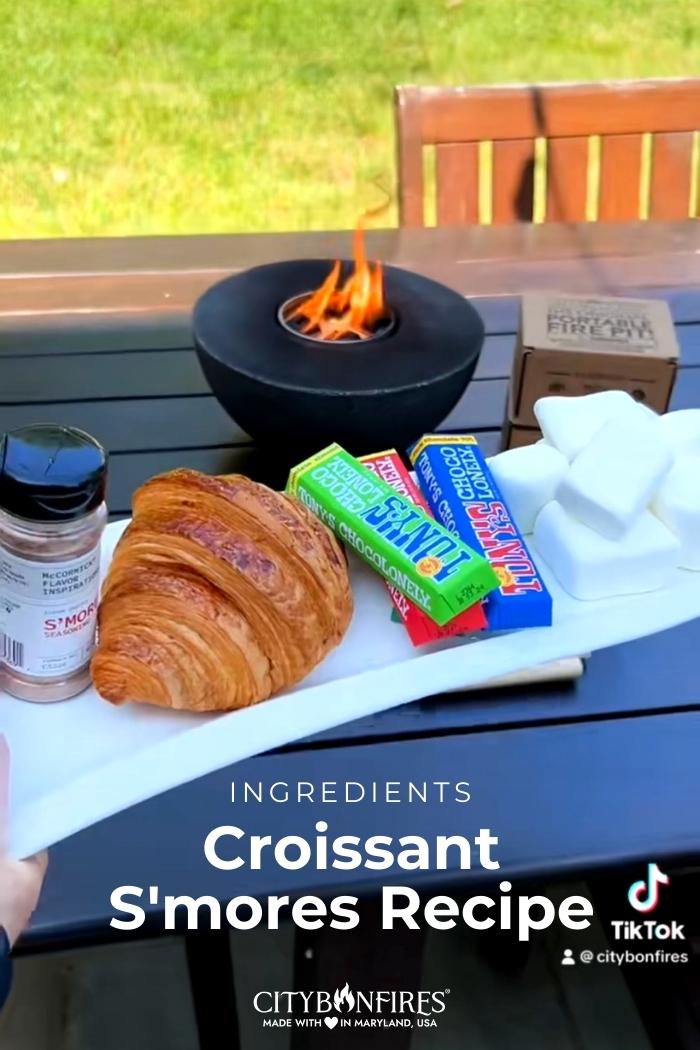 Assemble all of your s'mores croissant recipe ingredients on a cute plate, tray, or board and take them outside along with your mini outdoor fire pit and concrete base.
INGREDIENTS & SUPPLIES
STEP 2: Light Your City Bonfire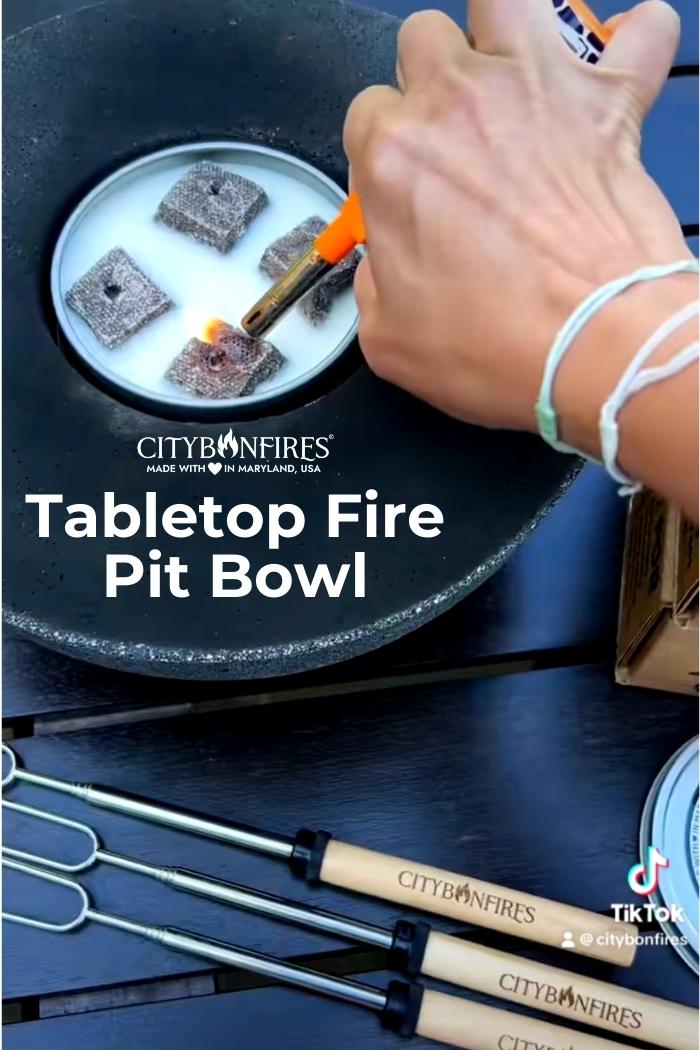 Place your mini tabletop fire pit in your City Bonfires Concrete Fire Bowl/Base. Read all the instructions and safety warnings provided with your City Bonfires Portable Fire Pit, then light it with a lighter (candlestick or wand lighters are recommended.)
STEP 3: Roast Marshmallows for S'mores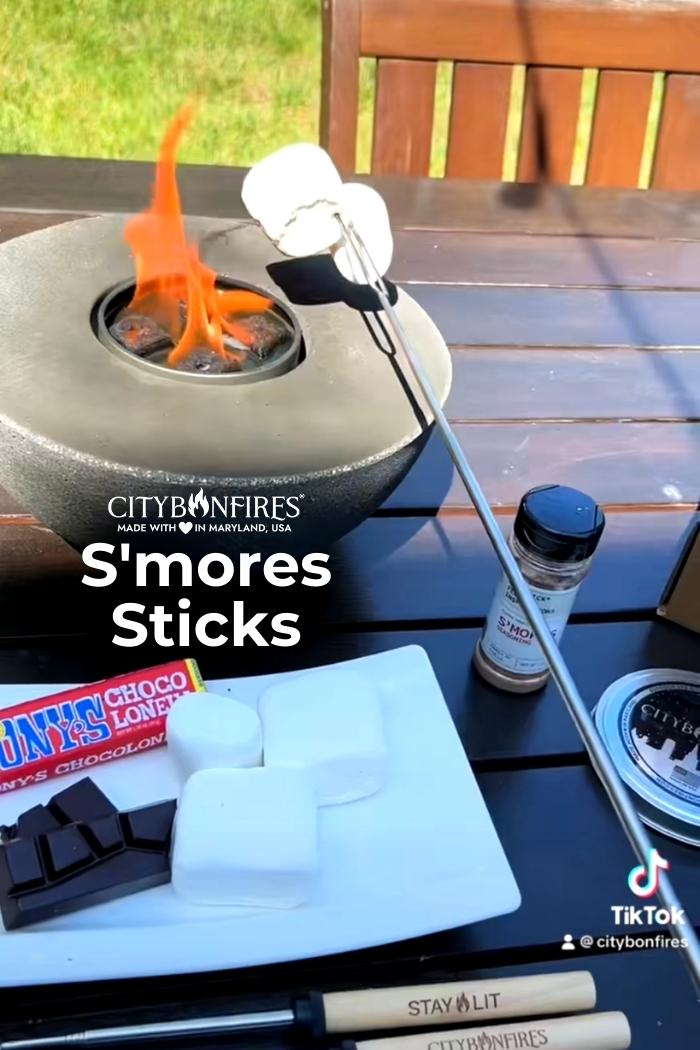 Open your croissant, sprinkle one side with the  McCormick® Flavor Inspirations S'mores Seasoning, place a few chocolate pieces inside the croissant.  Then roast your marshmallows to perfection using your City Bonfires S'mores Sticks.
STEP 4: Make Your Croissant S'mores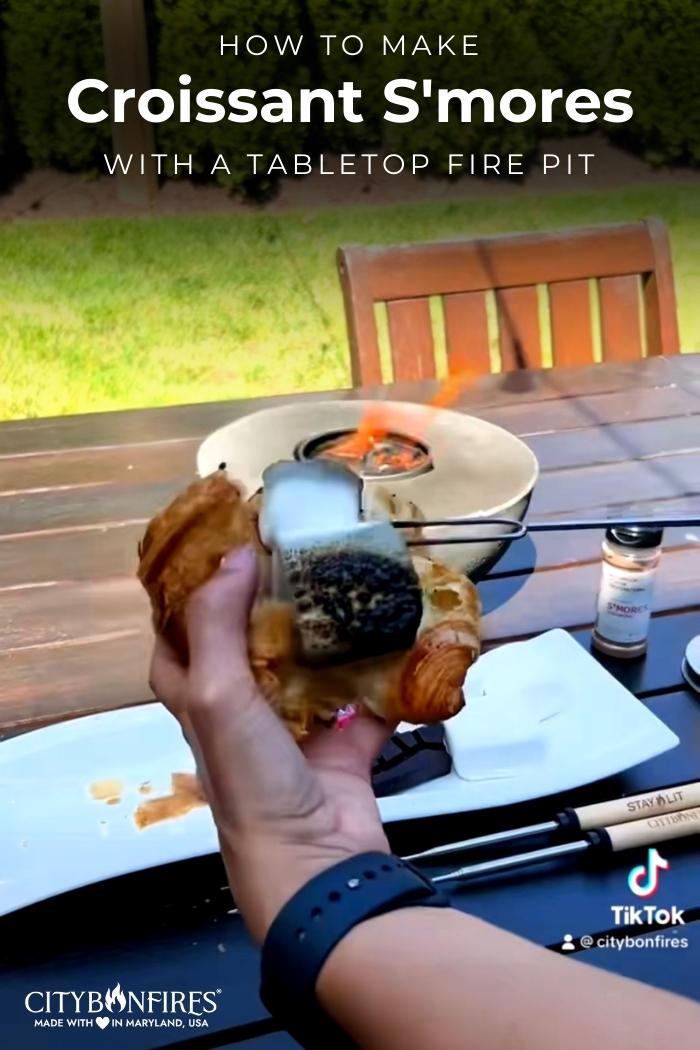 Add your roasted marshmallows to your s'mores croissant "sandwich" while they are still warm so they will melt the chocolate bar pieces.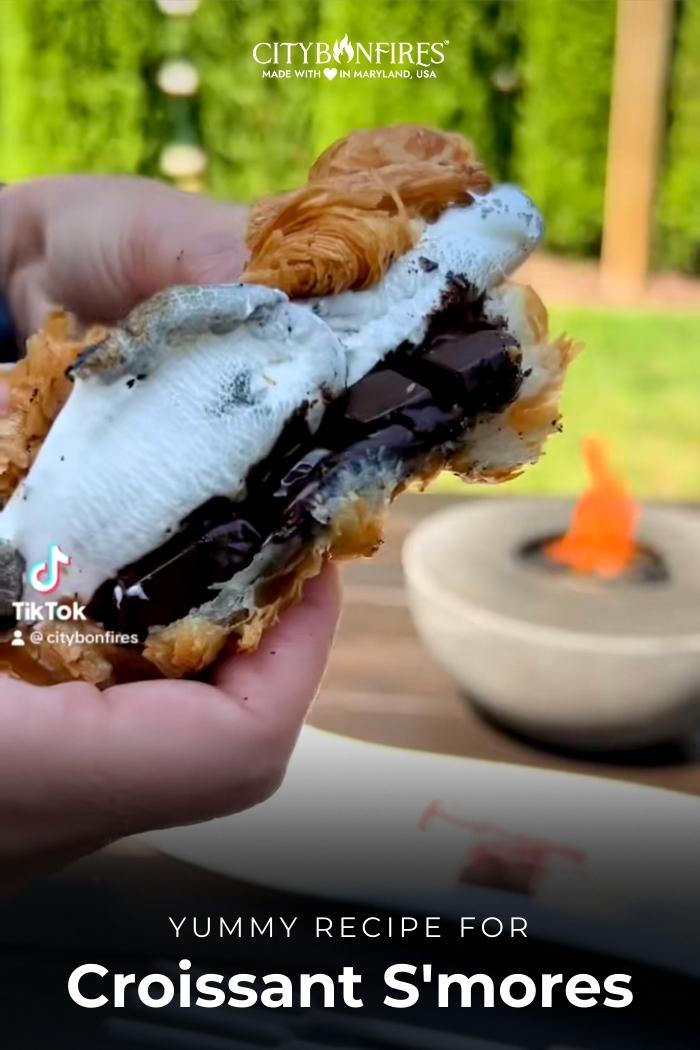 Press your croissant s'mores together so all the yummy, gooey, chocolatey ingredients meld together.
STEP 5: ENJOY!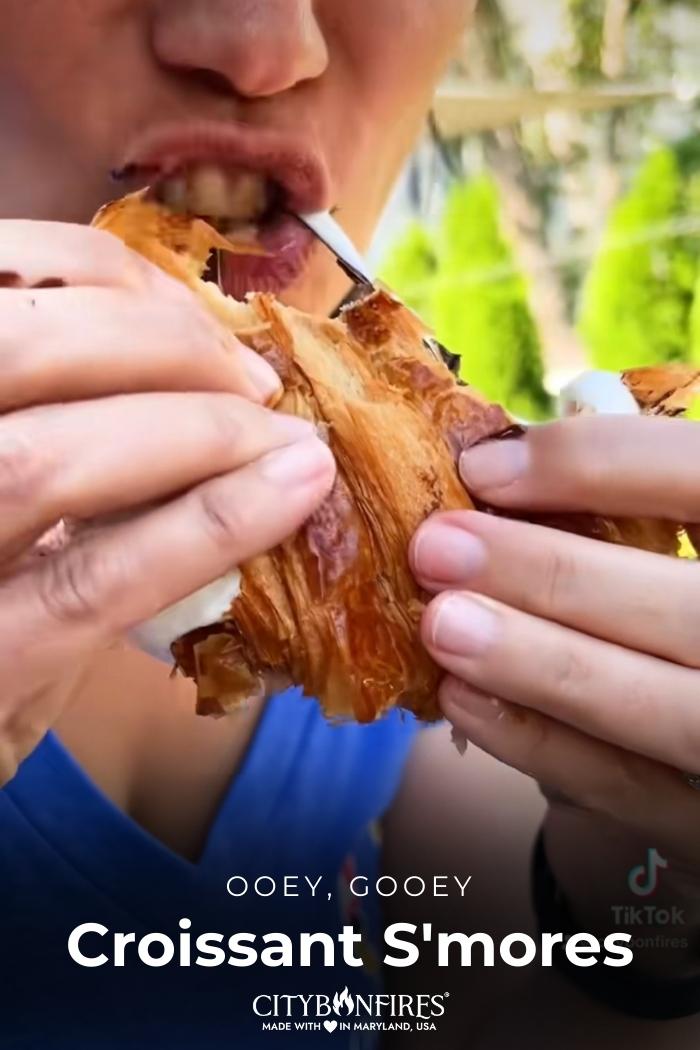 Eat your croissant s'mores while they are still warm and don't forget to share!
STEP 6: Extinguish Your Portable Fire PIt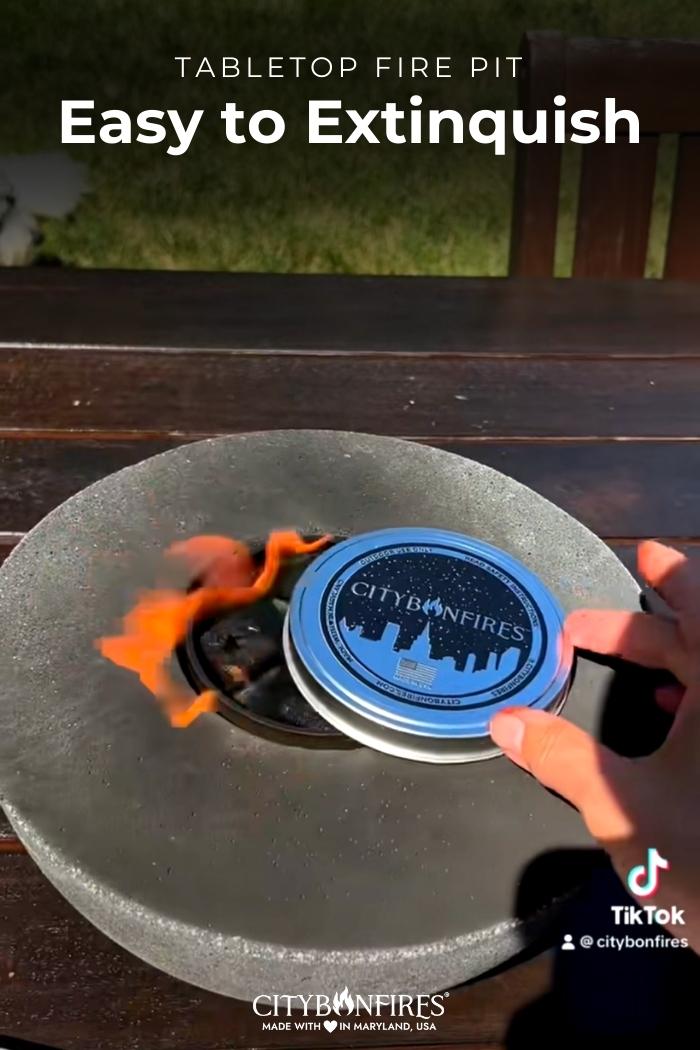 Put the fire out on your City Bonfires Portable Fire Pit by simply placing the lid back on it. It will immediately be extinguished but the wax will still be liquified for a while. Wait until the wax cools completely and solidifies before moving your concrete fire bowl.