The Best Easter Basket Stuffers & S'mores Board Ideas
---
---
On the hunt for unique Easter basket stuffer ideas and things to do outside? These easy Easter gift ideas using City Bonfires portable mini firepits and s'mores kits will help you make this the best Easter ever!
---
Creative Easter Ideas for the Entire Family
In the video above, Lifestyle Expert Lindsay Myers, shows us how easy it is to put together a fun, creative, family Easter s'mores basket that you can take anywhere with you.

"Not everyone has big backyards or lives in open spaces. This is perfect for those of us who live in the city or don't want to deal with building a big bonfire." It's "…something fun that brings out the kid in everyone!'" - Lindsay Myers
---
Add an Element of Surprise for Easter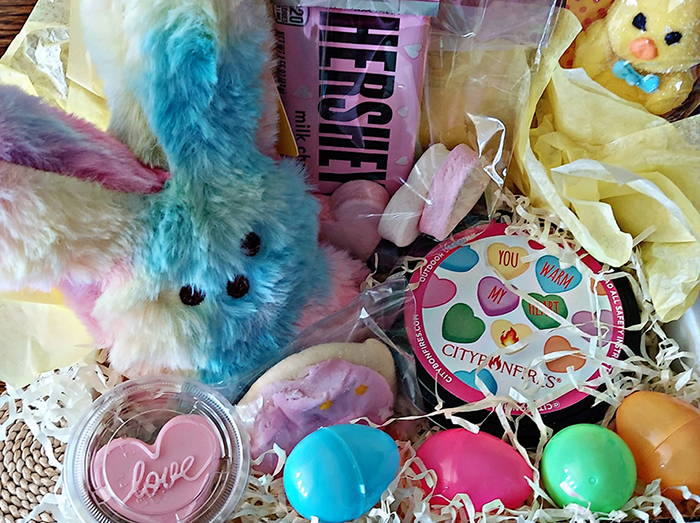 ---
"I love City Bonfires!! They add an element of surprise to ANY gathering!! City Bonfire is a really cool, charming & cozy warm gift! Lots of fun for date nights, backyard movie nights & so much more! I incorporate City Bonfires into my parties and events, and everyone loves them! The kids are fascinated and love cooking the s'mores!! They are fabulous gifts! Just so much fun!! Thank you, City Bonfire Dads!!" – Sherry S. (5 Star Site Review)
---
Easter Baskets for Adults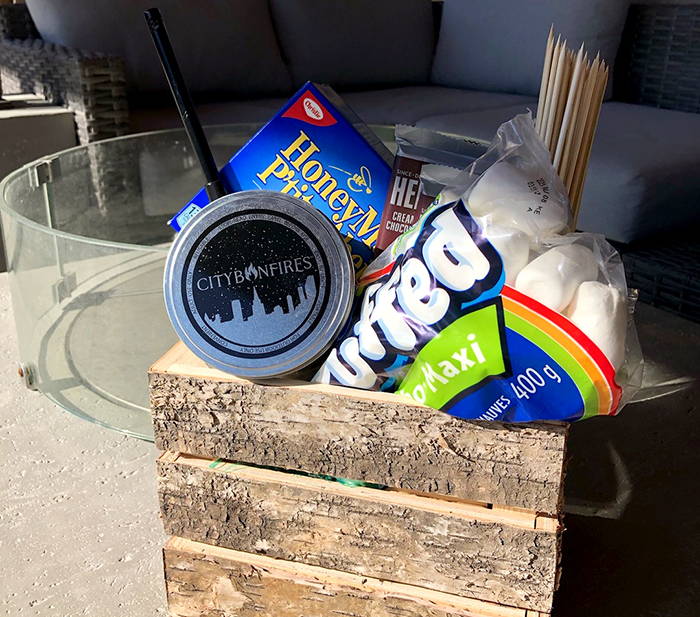 ---
"I made Easter gift baskets for my grown-up children!!!!! They loved them! Many thanks for your City Bonfires!!!!" Diane H. (5 Star Site Review)
---
Easter S'mores Board Ideas
Jess, from Perfectly Paired Boards, creates custom curated charcuterie & s'mores boards for all occasions, including Easter!
"If you're looking for a unique and delicious way to spend these spring nights coming our way, then look no further. My new s'mores board features all of the necessities for making delicious s'mores. City Bonfires is a USA-based company that creates these beautiful food-safe mini bonfires. They give off a decent amount of heat, no odor, are made from soy wax, last for 3-4 hrs., and can be reused! These make a great date night activity or night with the kiddos." – Jess
---
---