Essential for Every Emergency Kit

---
$95.80 $119.75
20% OFF + FREE SHIPPING!
Being prepared during an emergency and learning survival skills are now more important than ever. Power outages and rolling blackouts have become commonplace. Just ask the millions of people who lost heat and power during the Texas electricity grid failure during the February 2021 winter storm and freeze. Luckily, many of them had their City Bonfires portable, reusable mini fire pit to keep them warm and help them cook food.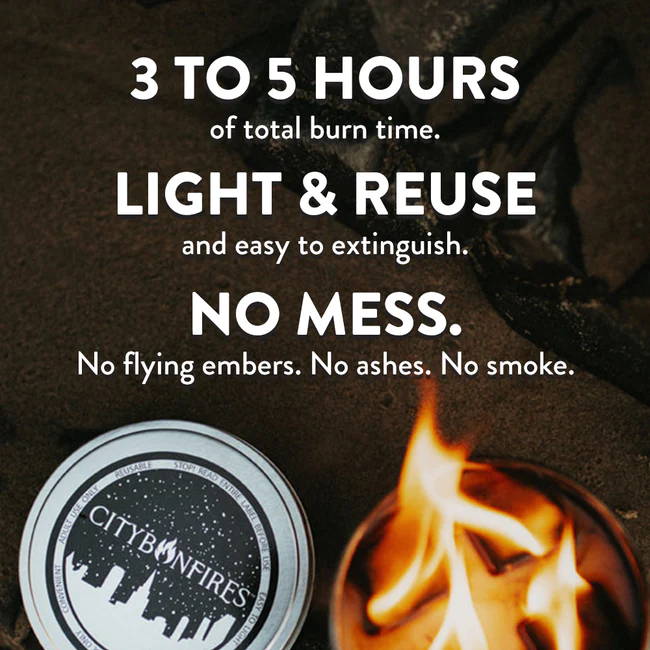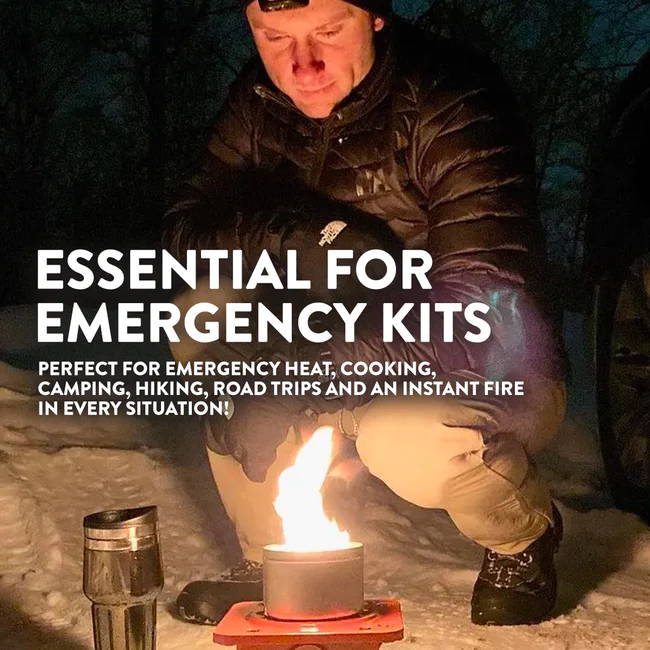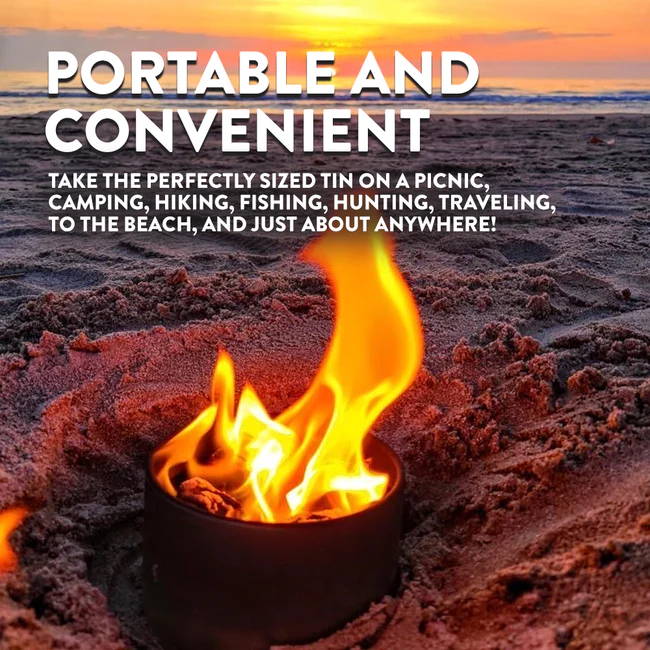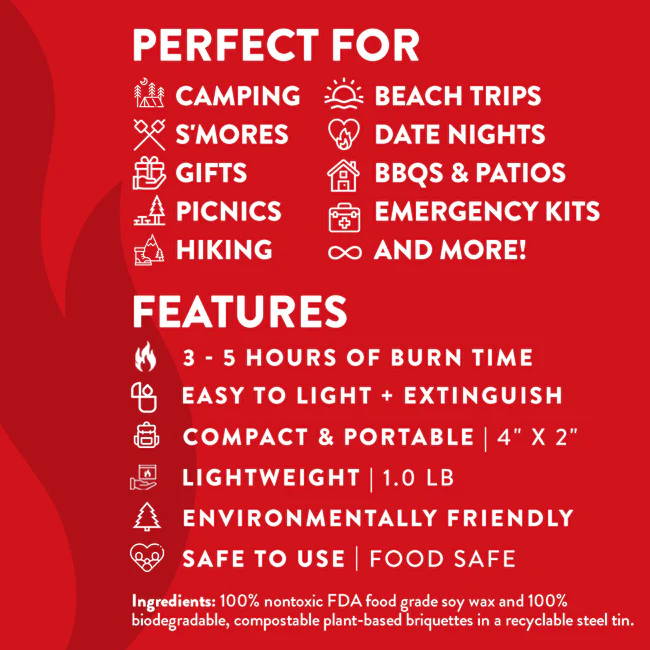 Entertainment Source During Blackouts




The pandemic impacted our lives, but we chose to make the best out of it!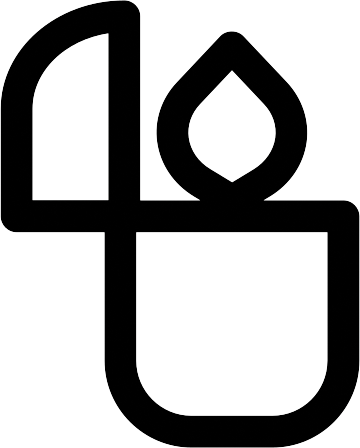 Easy to Light & Extinguish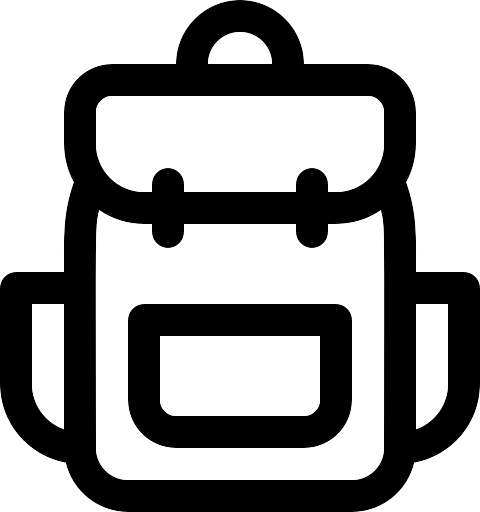 Compact & Portable
4" x 2"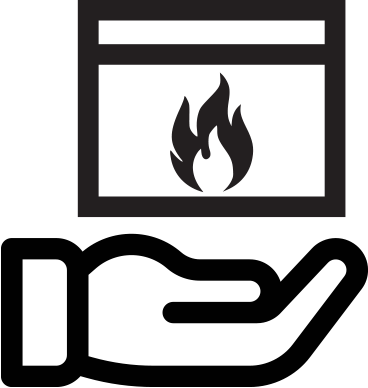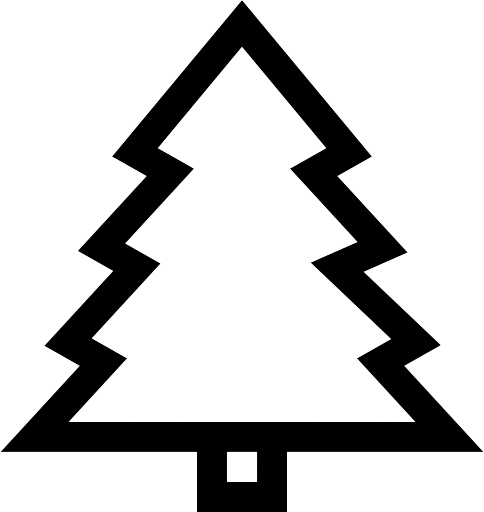 Environmentally Friendly

100% nontoxic FDA food grade soy wax and 100% biodegradable, compostable plant-based briquettes in a recyclable steel tin.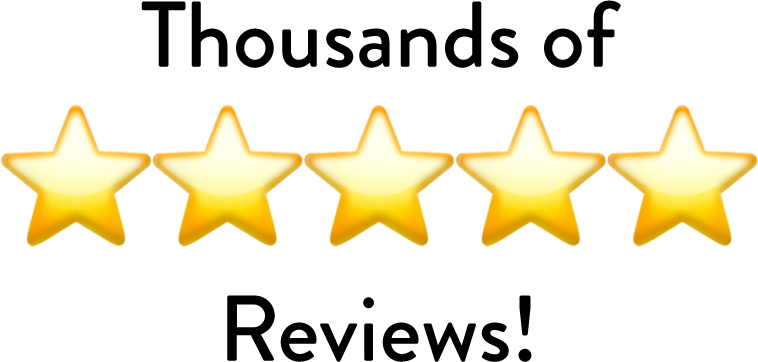 ---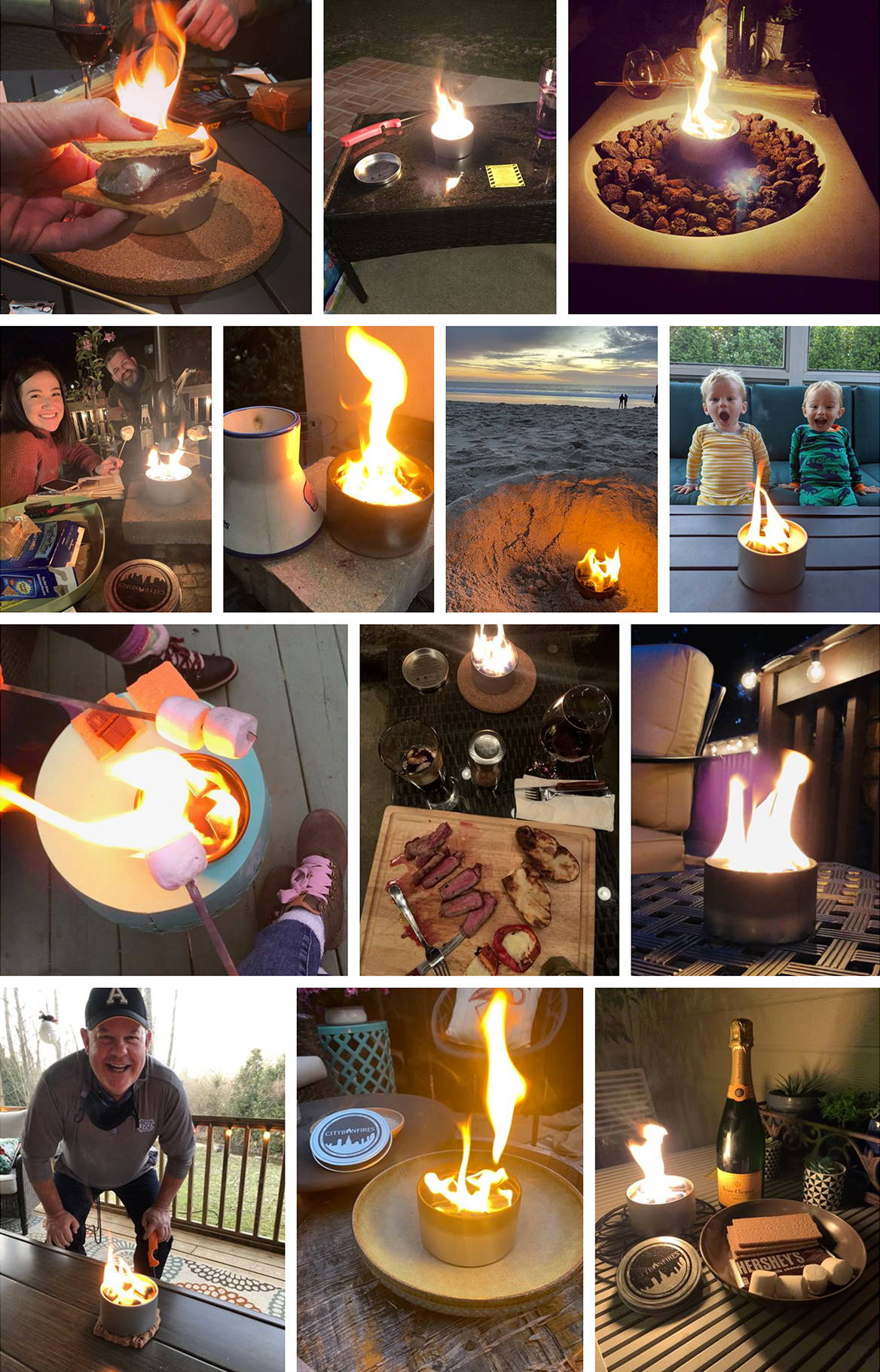 Can I use my City Bonfires Indoors?
City Bonfires is for OUTDOOR use ONLY!
How big is City Bonfires?
City Bonfires is compact and perfectly portable for all your outdoor adventures.
It is 2 x 4 inches and only weighs 1 lb.
What is City Bonfires made of?
City Bonfires is made with 100% recyclable steel tins, 100% nontoxic FDA food grade soy wax, and 100% biodegradable, compostable plant-based material.
What is the burn time for City Bonfires?
City Bonfires has a total burn time of 3 to 5 hours.
Emergency Heat & Entertainment Source During Blackout
Passing the time during a blackout with a fun, mini campfire outside.
Every home should be equipped with an emergency heat and light source to use during power outages and blackouts, like City Bonfires. They are reusable and last between 3-5 hours, so you only need to use them when they are needed. And, the shelf life for City Bonfires is thirty years, so they will definitely last until you need them. They are also a perfect outdoor activity to pass the time while you wait for the electricity to come back on.
"Came home after a long days work to a power outage. While we had lanterns for light, we also had [our] city [bonfire] campfire for fun and community! Really turned a potentially bad night around." - ⭐️⭐️⭐️⭐️⭐️ Review & Photo from REBECCA M.
---
A Must-Have Cooking & Emergency Kit Item for Hiking and Camping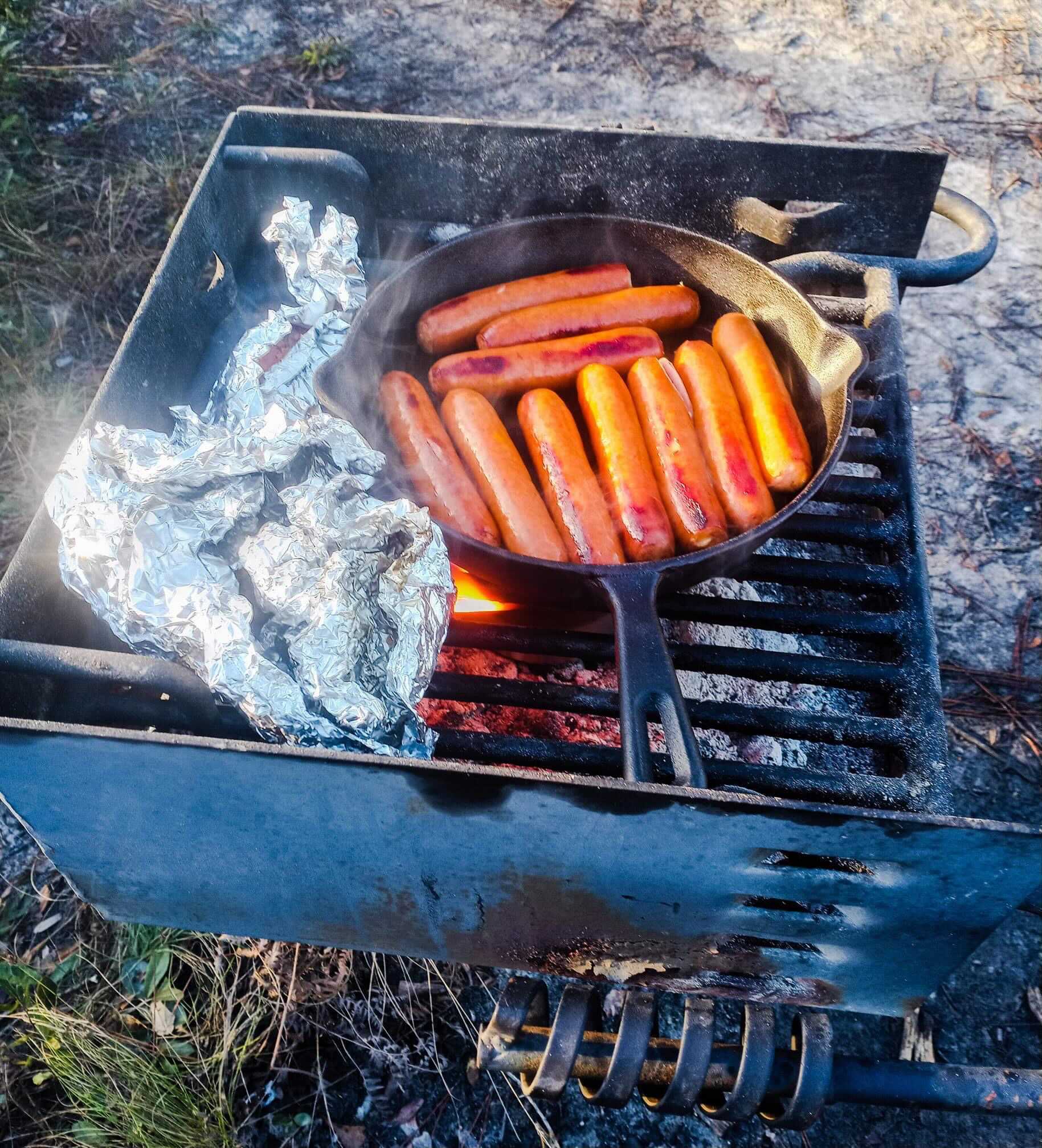 Cooking hot dogs on a grill with City Bonfires because the wood was too wet to light.
City Bonfires weigh only one lb. and are extremely compact and portable (4 in. x 2 in.). So, it's easy to pack several for trips as an emergency backup mini firepit that you can cook with on your hiking and camping adventures.
"Woke up with ice crystals blanketing the ground, so all the kindling and wood were wet. I had a couple of these for emergencies when hiking and camping. Cooked this plus scrambled eggs and more for 8 people and kept it warm! Lasted about 4 hours! I will definitely be purchasing more and recommending it to all of my outdoorsy friends." – ROSE BRIDGES
---
Emergency Car Kit Essential for Staying Warm
Whether you're stranded with a car breakdown, stuck in a traffic backup, or just love being in the great outdoors, City Bonfires will light your way and help keep you warm. Our friend, Travis Hawryluk, a Real Estate Agent in Canada, loves the outdoors and takes his City Bonfires in his car along with other essentials for being outside during the cold winters in Canada.
---
Prepare for Storms All Year Round, Including Winter Snow & Ice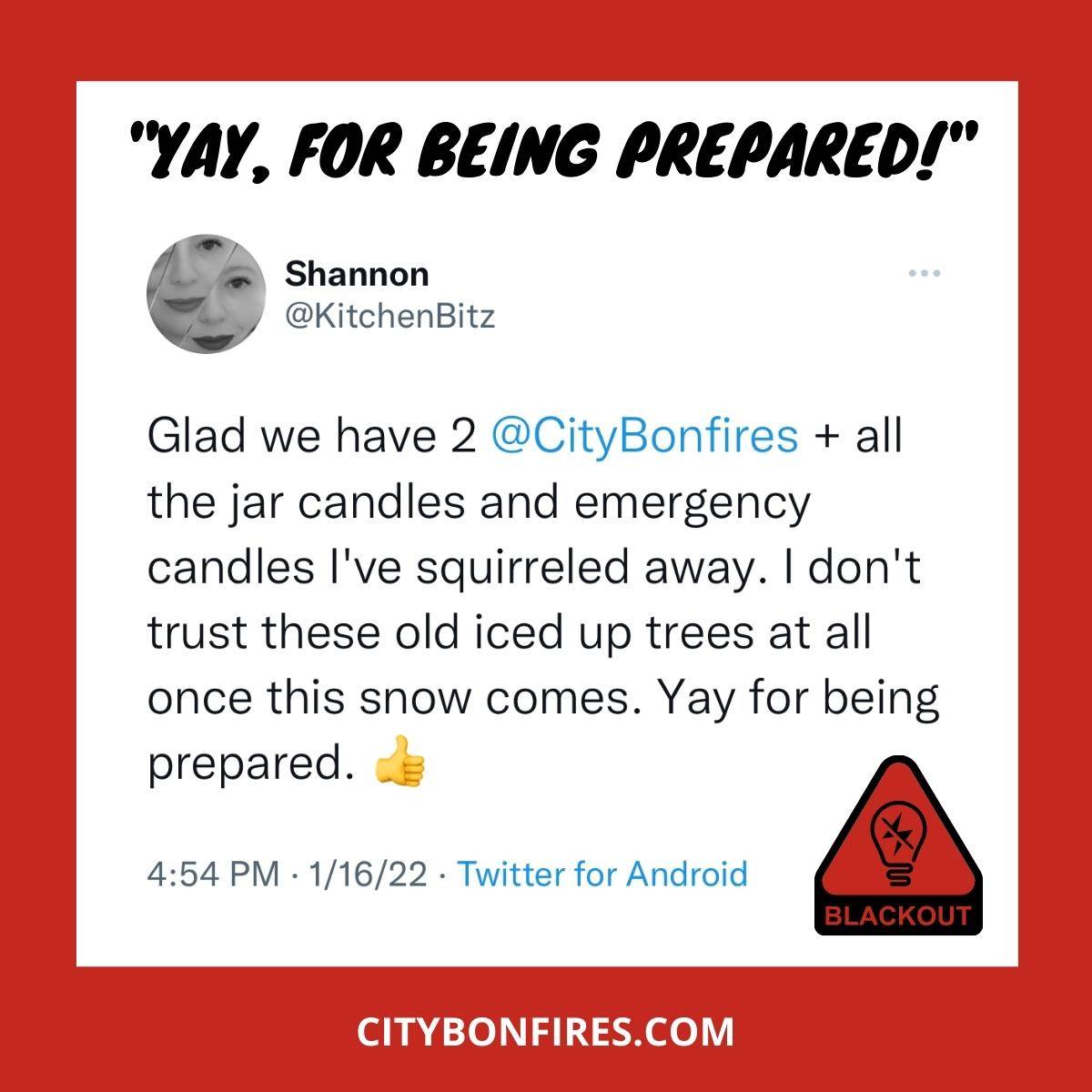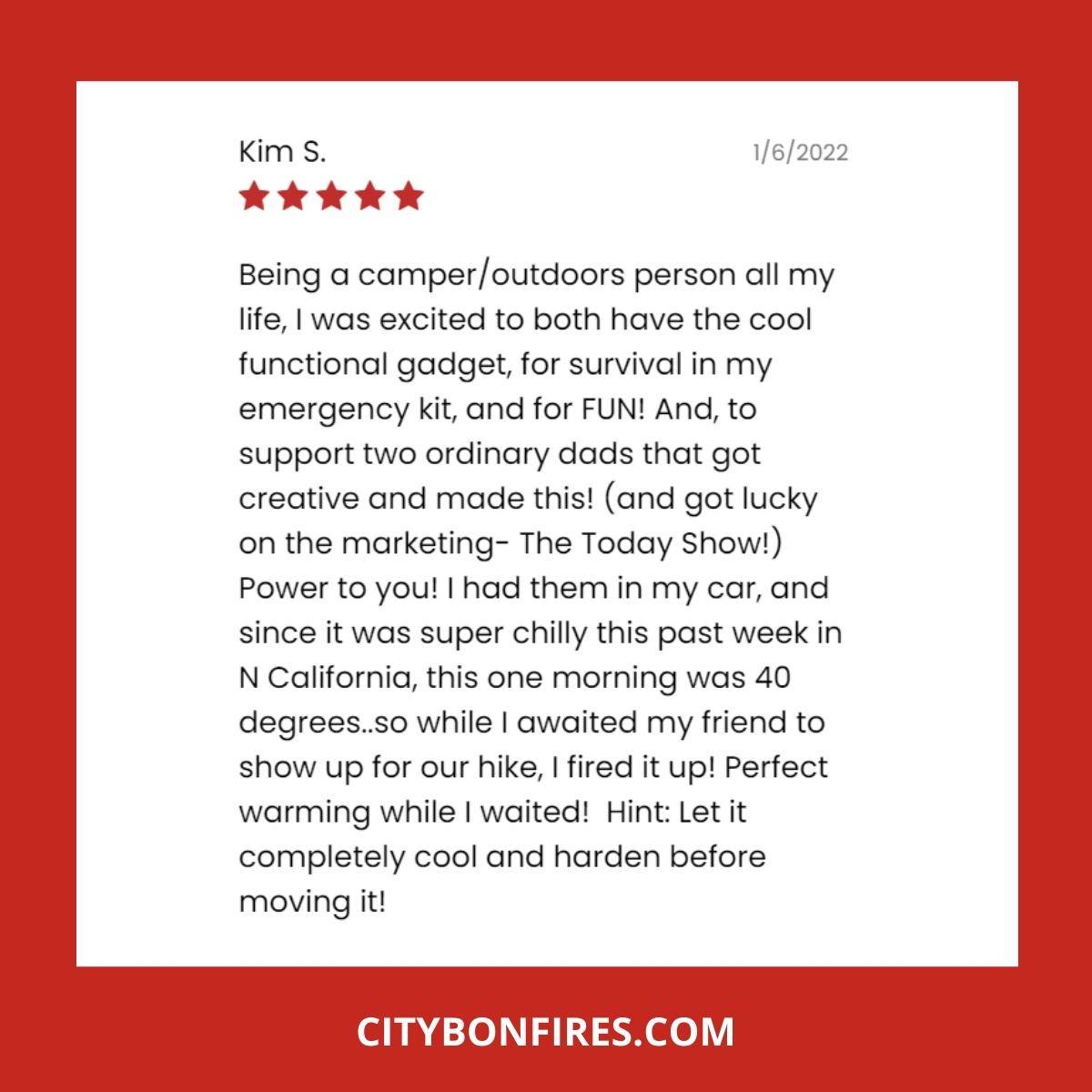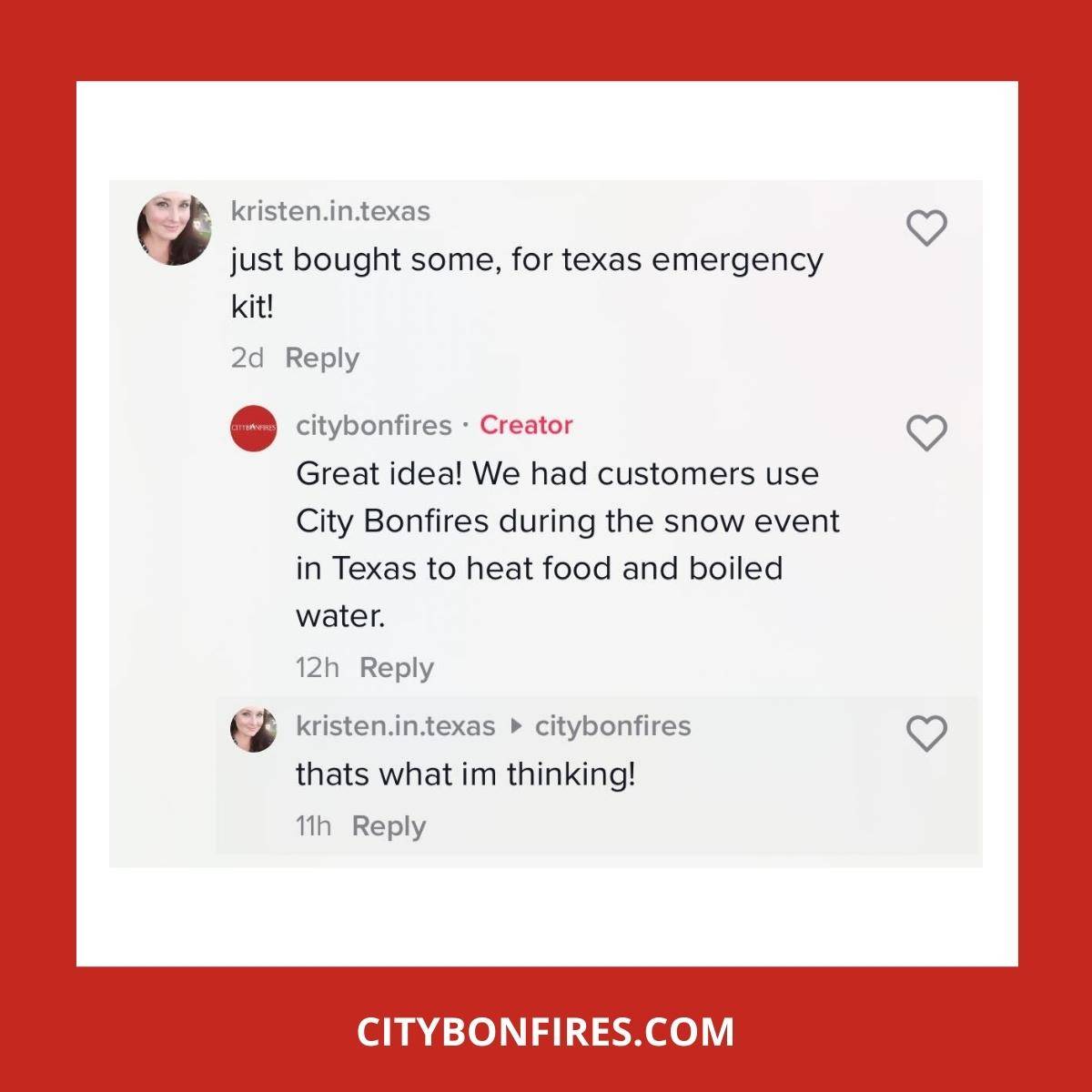 Reviews of how City Bonfires are used in emergency kits.
Are you prepared for the next storm, whether it's hail, rain, snow, or ice? City Bonfires are one of the easiest ways to make sure you have a food-safe heating source to cook on after a storm takes out your electricity and heat. It's 100% American-made. So, you won't have to wait for anything on a ship to get your backup mini firepit for your emergency kit. And, you'll be supporting a small business in Maryland, USA.
---
Find more ways to cook, survive, and stay warm using City Bonfires' portable campfire from our friends on Facebook and Instagram. And don't forget to share how City Bonfires have helped you during emergencies, blackouts, power outages, car breakdowns, or any crisis by tagging us at @citybonfires on social media.
IMPORTANT: Please read all of the complete safety precautions included with every City Bonfires and remember that they can only be used outdoors on a level surface that withstands direct contact with the intense heat from a fire. And, never use them if they have any possibility of water inside. You can also find the safety information for City Bonfires on our site.