Best Portable Fire Pit to Pack on Your National Park Vacation
---
---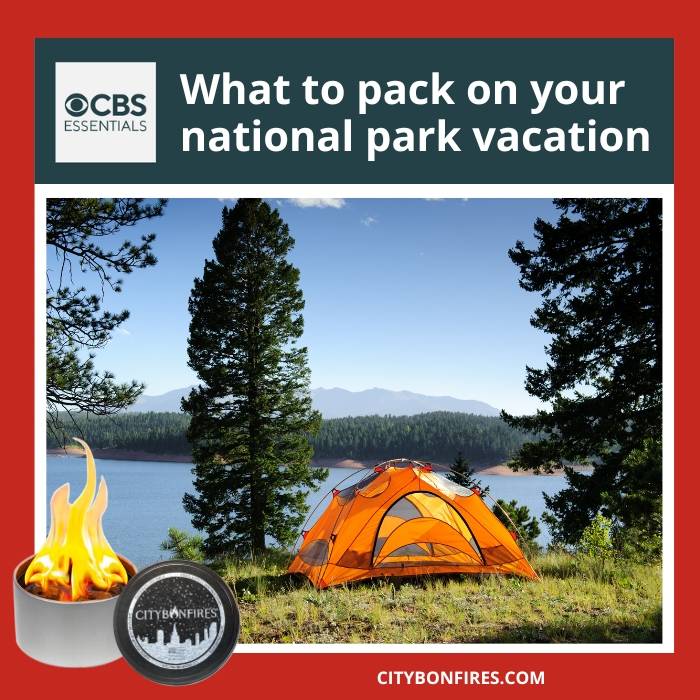 ---
"Whether you are camping under the stars or simply want to enjoy an evening al fresco at the park before you head back to your hotel, light up your night with a bonfire in a tin. This City Bonfires kit lets you make s'mores wherever you are, in the safest way possible. Purchase the canned firepit a la carte or as a set with everyhing needed to make the camping treat. (Note: Some parks may have fire restrictions. Ask the park's visitor center before use.)"

– What to Pack on Your National Park Vacation, CBS Essentials
America's national parks – like the Blue Ridge Parkway, Great Smoky Mountains National Park, Golden Gate National Recreation Area, Gateway National Recreation Area, Zion, Yellowstone, Grand Canyon, Gulf Islands National Seashore, and Acadia – are bursting with opportunities to get outside and enjoy the great outdoors, and make a safe and easy portable campfire, like City Bonfires. Here are just a few of the reasons City Bonfires original mini portable fire pit, camp stoves, and s'mores kits are perfect for all your national park adventures and outdoor trips.
---
Portable Mini Campfire for Backpack Camping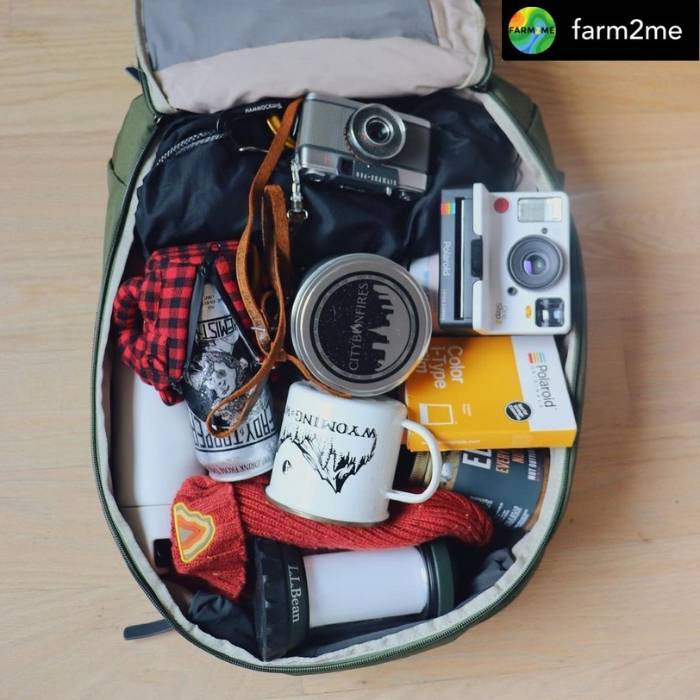 The City Bonfires mini campfire-in-a-can is the perfect size and weight to pack in your backpack for your next hiking and camping trip. They are so compact and lightweight, at only 4 in. x 2 in. and weigh 1 lb., that you could probably pack more than one!
---
Mini Bonfire by the River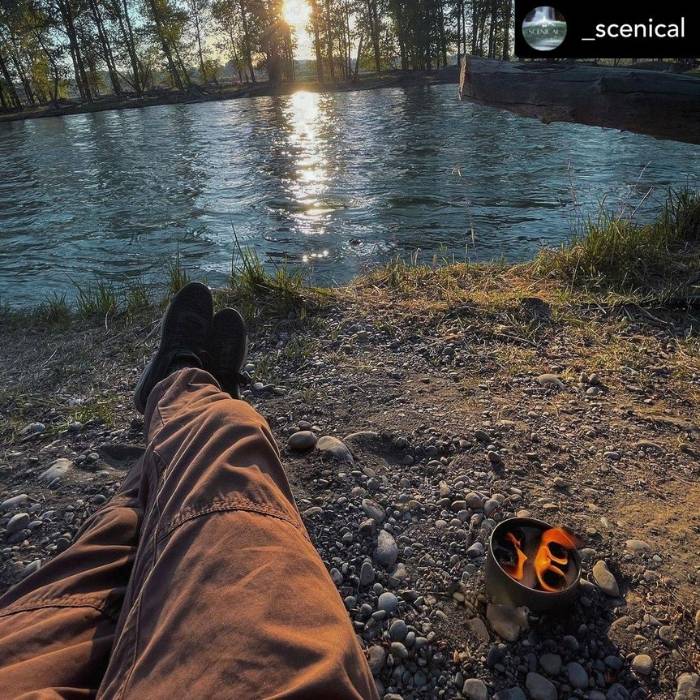 Having a mini bonfire by the river is one of the most enjoyable ways to relax, get cozy, and soak in the views and sounds of nature. City Bonfires are so small that you can often fit them into a pocket in your coat/jacket or cargo pants to carry with you as you hike or walk through America's majestic nature trails and mountains.
---
Mini Bonfire and S'mores Kit for Parks and Picnics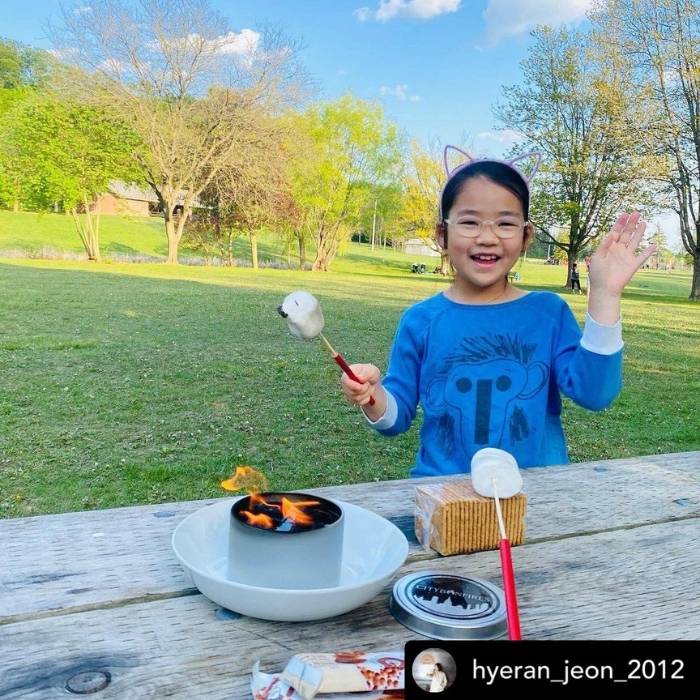 Kids and adults all love having a mini bonfire and making s'mores in America's national parks. City Bonfires Night Packs and Family Packs make it safe and easier than ever to have a tabletop fire pit. They include everything you need to have a bonfire without wood and lots of delicious s'mores making memories!
---
Mini Bonfire Works When Wood is Wet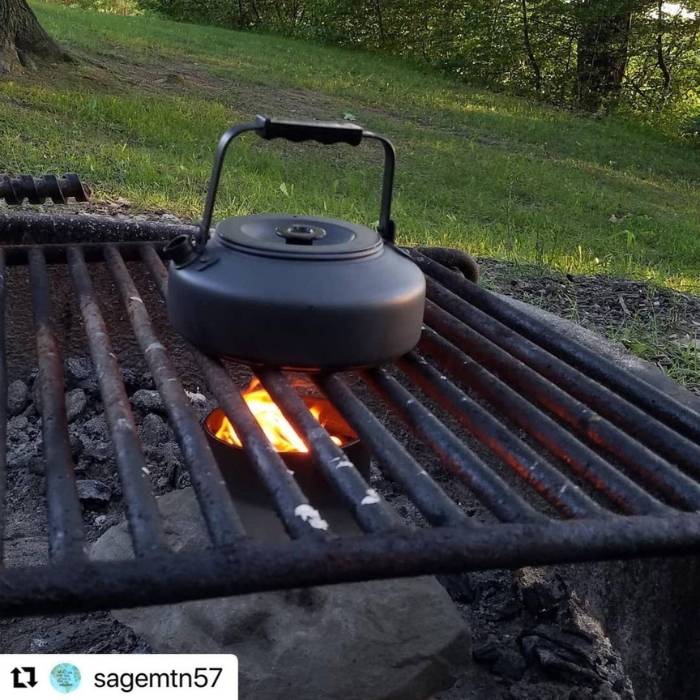 With City Bonfires tiny campfires, you won't ever have to worry about trying to light a fire with wet wood to make hot water, coffee, hot chocolate, or tea. They are self-contained, made of 100% all-natural soy wax, and they light and extinguish easily. They're also the perfect back up heating and cooking source during emergencies, like power outages.
---
Portable Fire Pit for Fishing Trips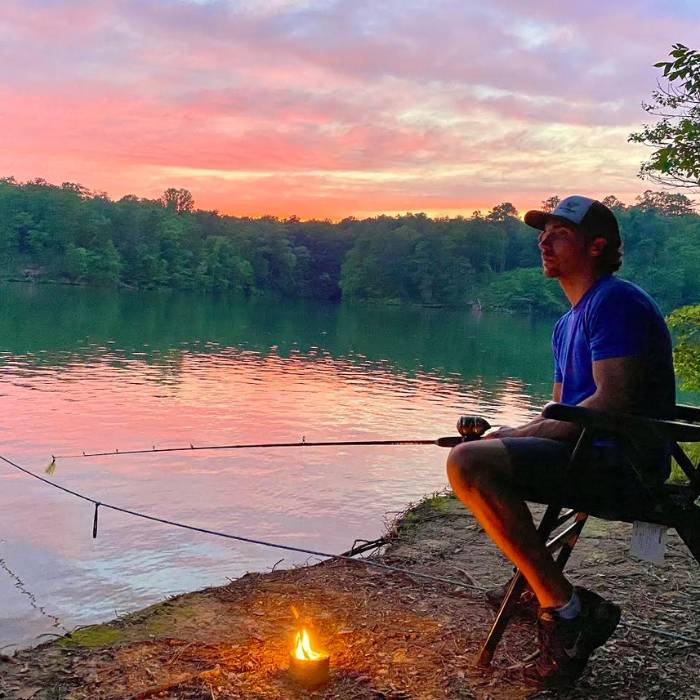 When the fish is "on" you don't have to leave your favorite fishing hole and amazing sunset just because the temperature drops and it gets a little chilly. Light your City Bonfires to help keep you warm and relax beside the best camping and fishing fire pit – City Bonfires.
---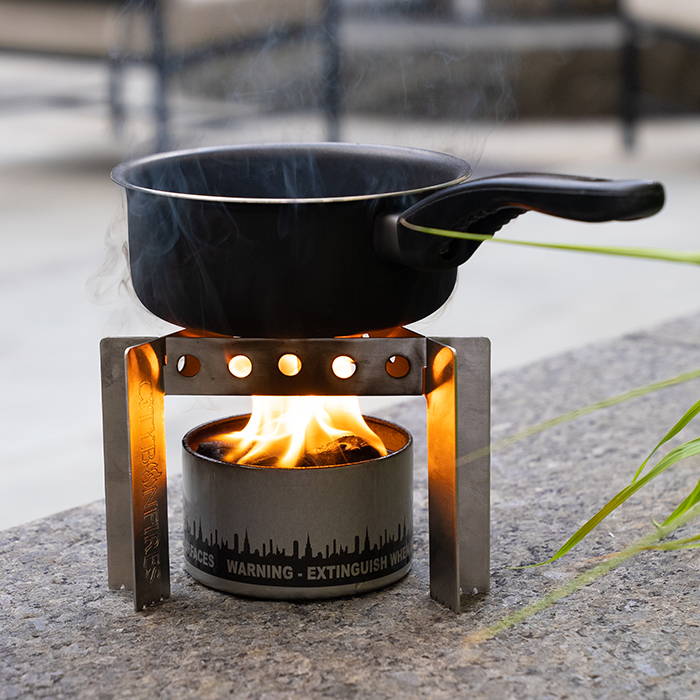 If you're planning a rustic camping trip to a National Park, without electricity or water, you'll want to pack a City Bonfires Portable Camp Stove and Stand so you can easily cook and boil water to make your meals. The camp stove folds down flat and they're lightweight for packing in a backpack or small space as you travel, hike, and camp.
---
---
IMPORTANT: Always check with the national park, outdoor facility, or campground you're visiting and follow their rules regarding open fires. You may find that City Bonfires are often allowed where traditional bonfires are not, because City Bonfires do not emit errant flying embers like a wood-burning campfire. City Bonfires are also easier to extinguish by simply closing the lid. Be sure to follow all of the instructions AND fire and safety warnings included with every City Bonfire.
---