City Bonfires Around the World: Portable, Recyclable, & Biodegradable Fire Pits
---
---
---
The only things we want to leave behind are special memories. That's why City Bonfires are made with recyclable steel tins, nontoxic soy wax, and all-natural biodegradable briquettes. They are also easy to extinguish by closing the lid, lessening the chance of wildfires or errant flames.
So, when you have your next mini bonfire or campfire, all you have to leave behind is your footprint when you take along City Bonfires, whether on the balcony in your favorite city or high on a mountaintop.
Here are a few of the most beautiful places on Earth that our fans have brought City Bonfires.
---
Mini Bonfire and S'mores on a Snowy Mountain Top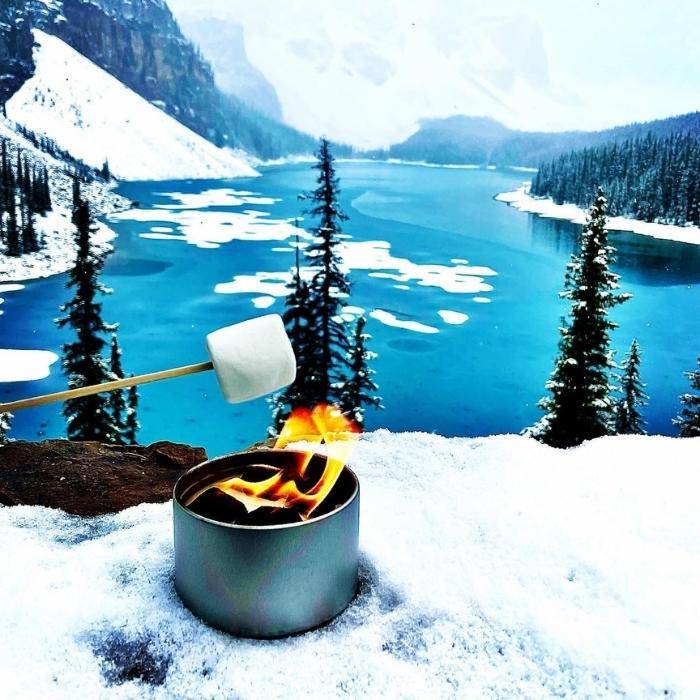 PHOTO: @beau33
LOCATION: Canadian Rockies, British Columbia, Canada
Making s'mores on the top of a snowy mountain with a fantastic view of the Canadian Rockies is not hard at all. Especially when all you have to pack is one of our compact City Bonfires S'mores Night Packs. They are perfect for packing in a backpack and have all you need to enjoy this favorite wintertime treat.
---
A Portable Bonfire by the River for Fishing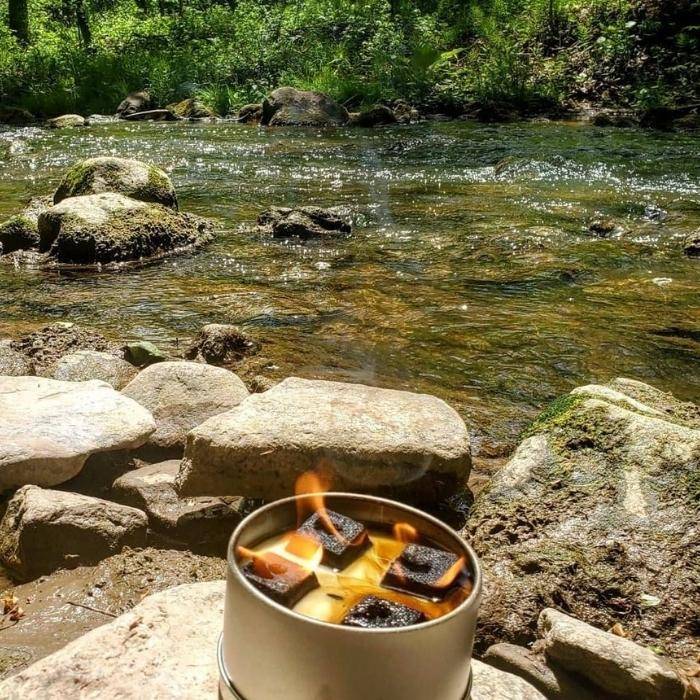 PHOTO: @thebeautyofnaturestalks on Instagram
LOCATION: Smokey Hollow, Bruce Trail in Waterdown, Ontario, Canada
City Bonfire Portable Fire Pits are highly portable. They are only 4" x 2" and can easily fit in a tackle box or a pocket in your fishing vest or hiking pants. They are reusable and last three to five hours, so you'll have plenty of time to take a few bonfire breaks or pit stops to enjoy nature while cozying up to a mini campfire.
---
Hiking up a Mountain in Hawaii to Make S'mores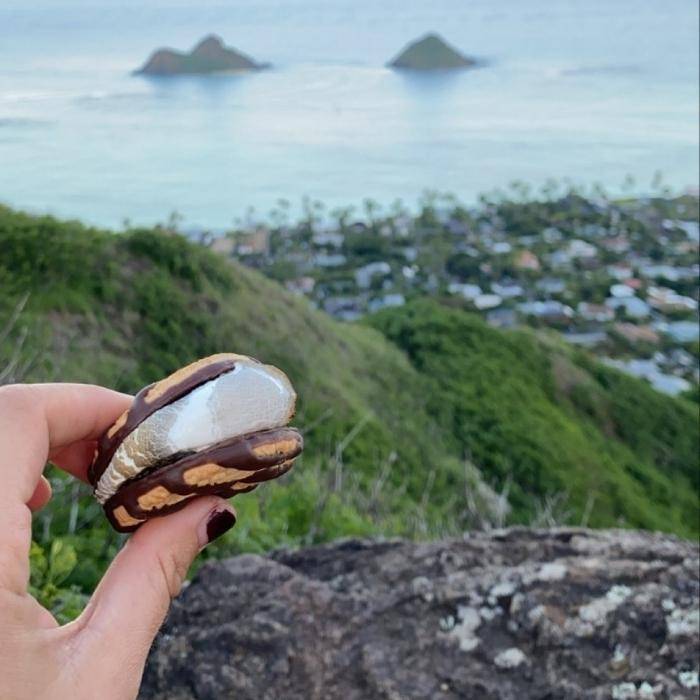 PHOTO: @hannah.marco.davis on Instagram
LOCATION: Lanikai Beach, Kailua, Hawaii
If you're looking for the best date night idea, look no further. Who would not love a relaxing hike up a mountain in Hawaii to make s'mores on a mini, portable bonfire while overlooking beautiful Lanikai Beach, Kailua? Want to make it even more dreamy? Bring along one of our Hot Chocolate or S'mores Kits, available in a variety of delicious flavors.
---
Safe, Eco-Friendly Mini Campfire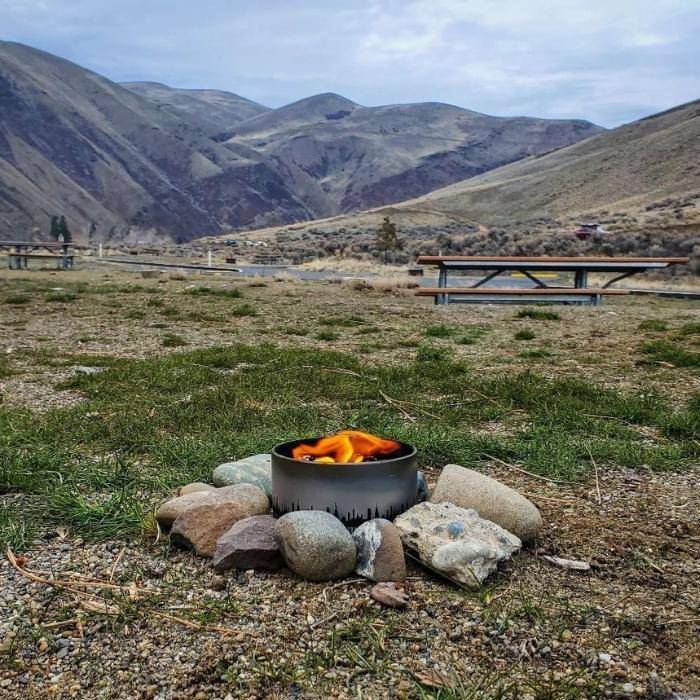 PHOTO: @atwander4.photography
LOCATION: Yakima River Canyon, Washington
State and national parks are some of our Earth's most precious treasures. City Bonfires makes it safer to enjoy a mini campfire while visiting one since it's easy to extinguish by simply closing the lid. They can often be used even when there is a fire ban. However, you'll need to check with the local authorities, camping/RV park, or state/national park first to see if they are allowed.
---
The Most Beach-Friendly Bonfire Available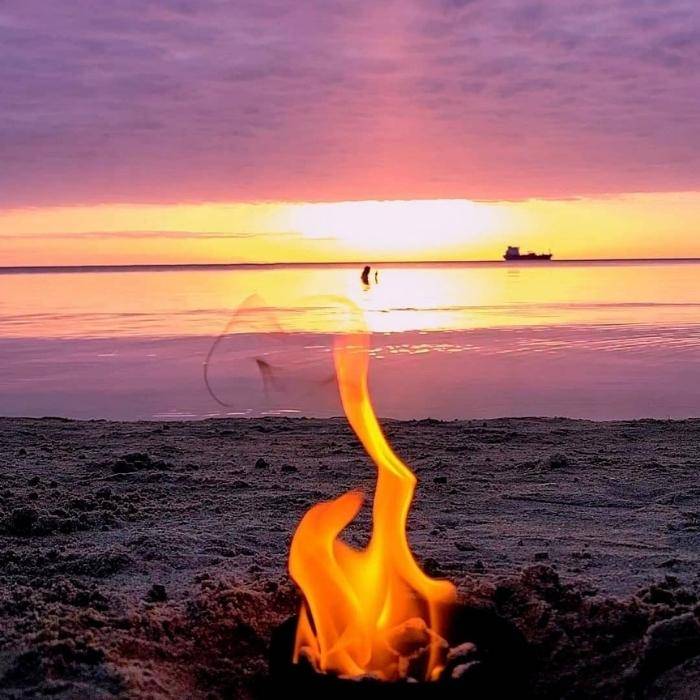 PHOTO: @charl0tt3xoxo on Instagram
LOCATION: Burlington Beach, Ontario, Canada
City Bonfires are self-contained, portable mini beach fires that don't require any wood and require minimal clean up. There is no soot or ashes left behind, they are easy to light, and they stay lit, even in high winds. And, when you're done, all you have to do is clean the tin after it cools down and recycle it, leaving nothing behind except the beach as you found it!
---
Compact S'mores Maker for Traveling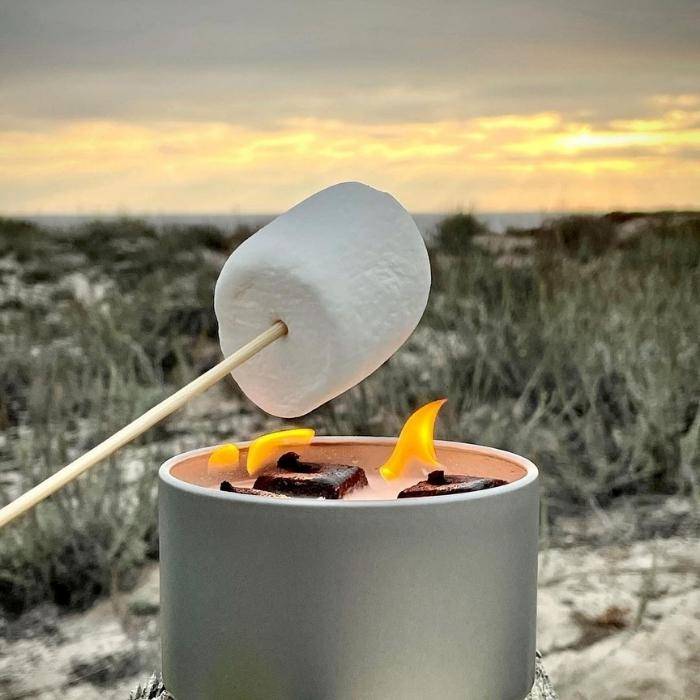 PHOTO: @all.about.the.abcs on Instagram
LOCATION: San Francisco, California
Whether you are at the beach or in the backyard, City Bonfires are a more sustainable, environmentally friendly way to have a bonfire, roast marshmallows, make s'mores, and, or course, more memories.
---
---
City Bonfires are handmade in Maryland with Earth-friendly, American-made materials.

---
---