8 Best Thanksgiving Dinner, Table, Décorating, & Dessert Ideas

---
Thanksgiving and Friendsgiving Dinner Ideas
This year, try creating a Friendsgiving or Thanksgiving dinner picnic outside so all your guests can enjoy watching the fall leaves turn colors. Throw in a few City Bonfires tabletop fire bowls as table centerpieces to create warmth, ambiance, and light up the night after the sun sets.
Styling and photos by Eventfully Chelsea, an event styling and home decor woman-owned business in Chicago, IL.
---
Thanksgiving Table Decorations
Celebrate Thanksgiving with a cornucopia, or horn of plenty, as one of your Thanksgiving table decorations. Fill it until it's overflowing with your or your guests' favorite fall fruits, vegetables, or decorative items. Or, make it into a fun activity and ask each guest to fill it with notes about something they are thankful for and then take turns reading them.
Styling and photos by The Traveling Basket, a local, luxury picnic planning women-owned business in Des Moines, Iowa.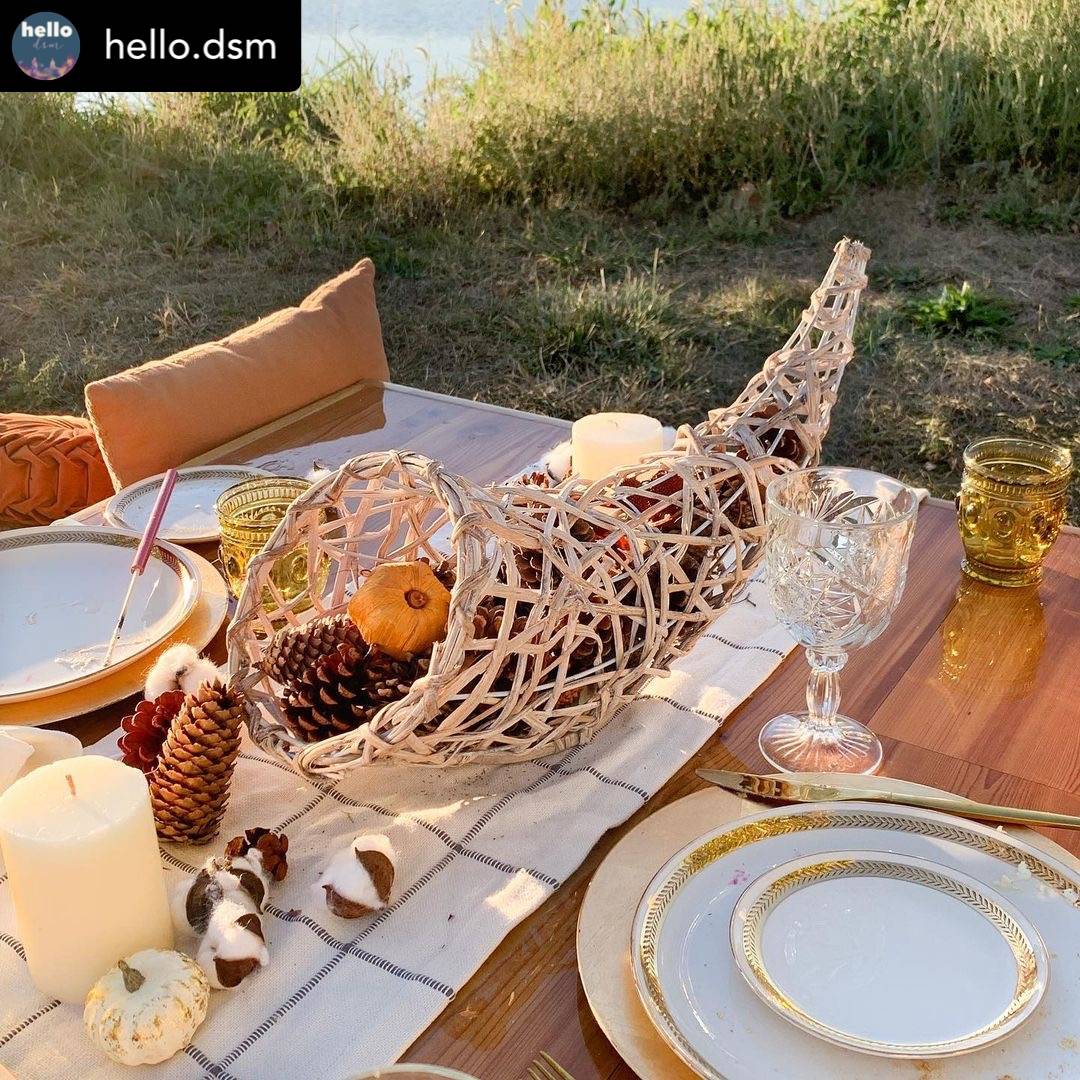 ---
Thanksgiving Brunch Ideas
Mimosas are the perfect color and a favorite drink to serve for Thanksgiving brunch. Craft Picnics (a unique picnic planning business in Vancouver, British Columbia) serves them up alongside fall table decor in a pumpkin patch to create a unique experiential outdoor dining experience.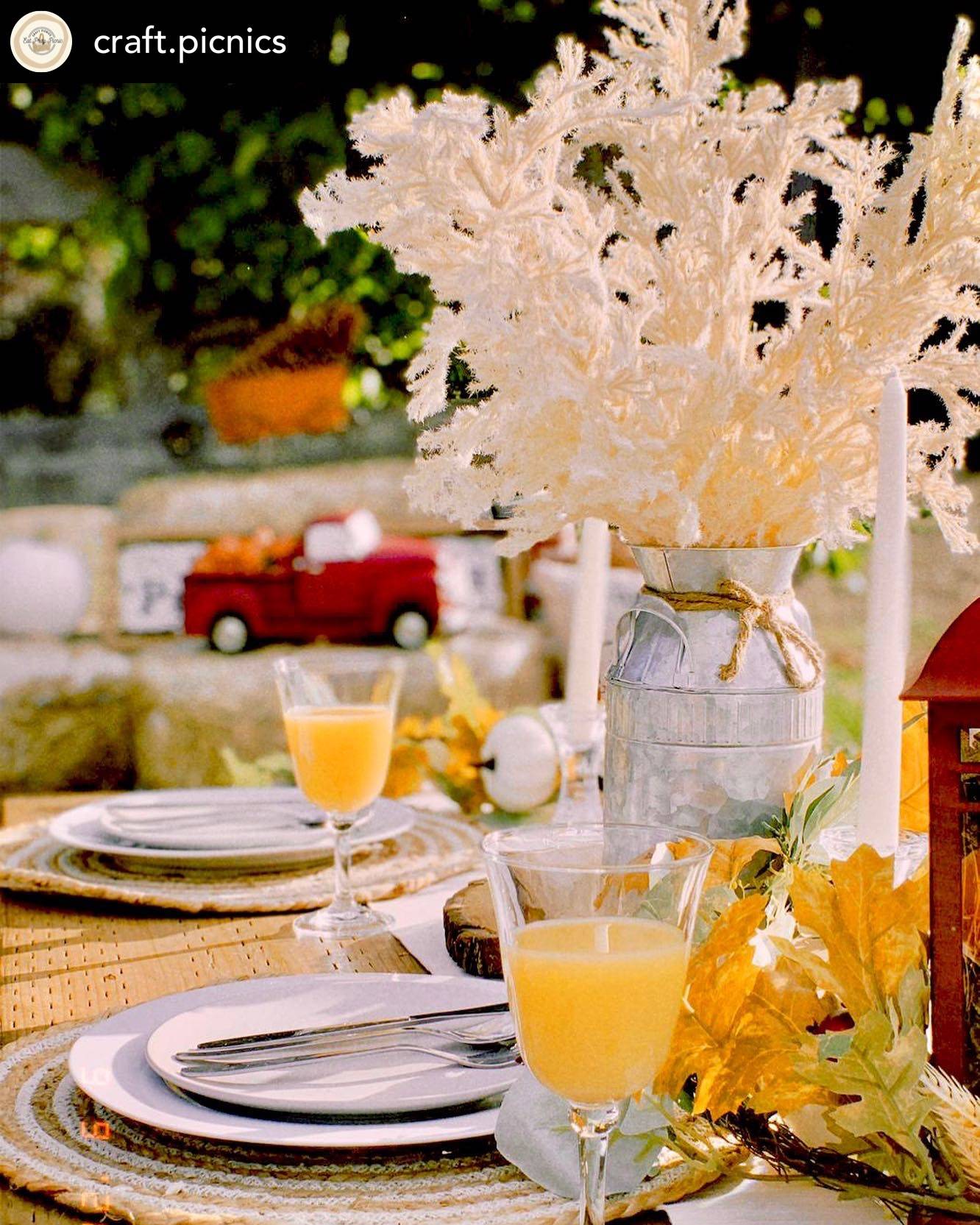 ---
---
Thanksgiving Table Place Setting
One of the best Thanksgiving Day dinner place setting tips is to layer contrasting color and textures. Sweet T Picnics (a luxury picnic planner in the Greater-Raleigh, NC area) does this expertly by using a smooth gold charger contrasted with a rough rope as a napkin holder, along with a bright orange plate that contrasts with the bright white napkin. To top it off, a City Bonfires small, portable mini bonfire creates a cozy atmosphere and adds warmth to a crisp fall outdoor dining experience.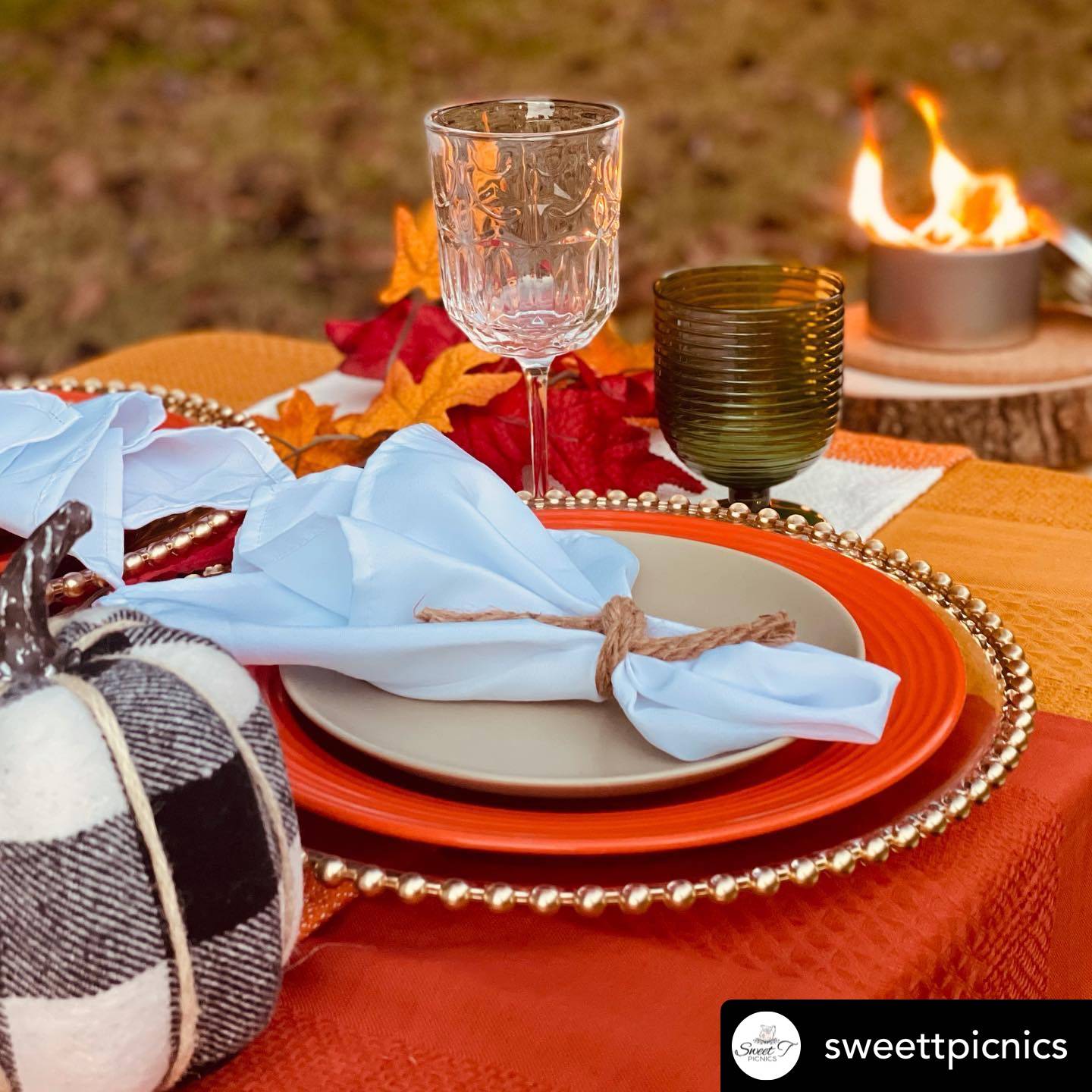 ---
Thanksgiving Football Traditions

One of the top Thanksgiving activities and time-honored traditions for many Americans is watching or playing football. One of our Instagram fans, Tenika Rae Seitz, found a way to take it up a notch by relaxing and watching her favorite football team on the back porch by the warmth of a City Bonfire patio fire pit.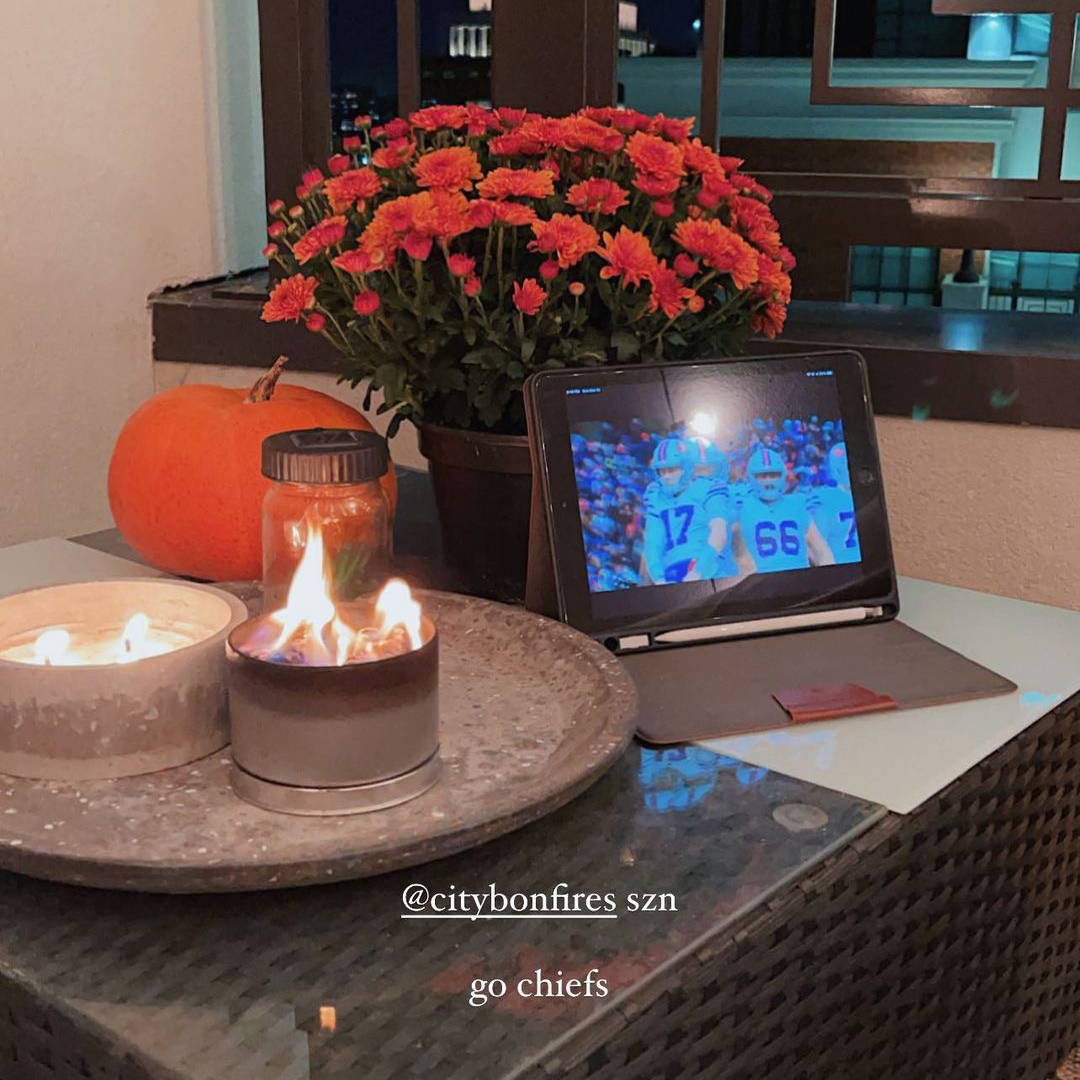 ---
---
Ideas for Thanksgiving Dessert

Thanksgiving classic desserts, like pumpkin pie and apple pie, will always be around. However, a s'mores bar or dessert tray, with a City Bonfires and S'mores Kit, is a family-friendly Thanksgiving activity that all your family and friends will remember for many years to come. Try incorporating it into your table setting, like this one created by The Traveling Basket, a local, luxury picnic planning women-owned business in Des Moines, Iowa.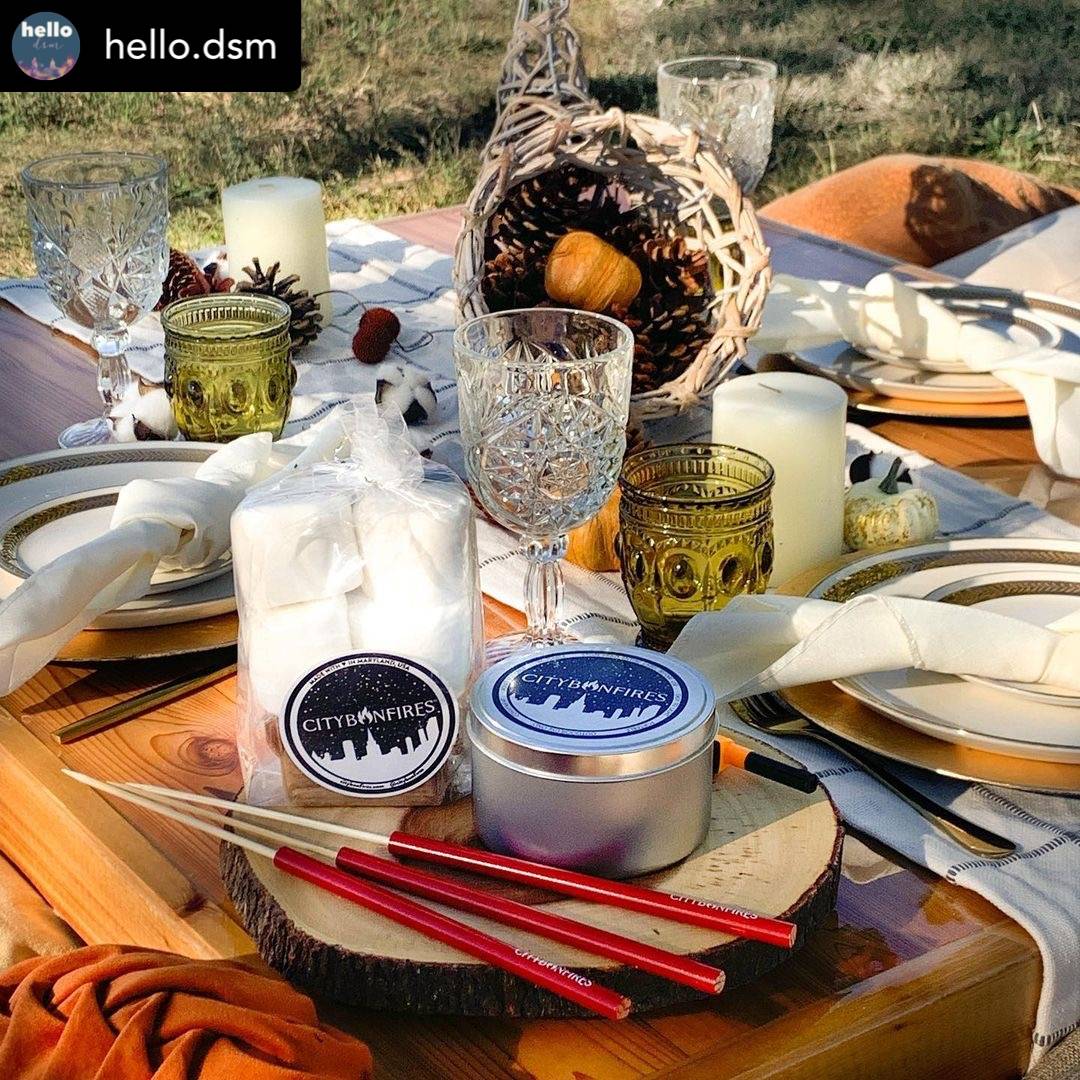 ---
Outdoor Lighting for Thanksgiving Dinner or Party
City Bonfires backyard fire pits are an excellent choice for exterior lighting for an outdoor party or event, such as Thanksgiving. These portable fire pits not only throw out plenty of warmth and heat to cook and get warm. They can also help get the party lit (literally), like this one by Craft Picnics.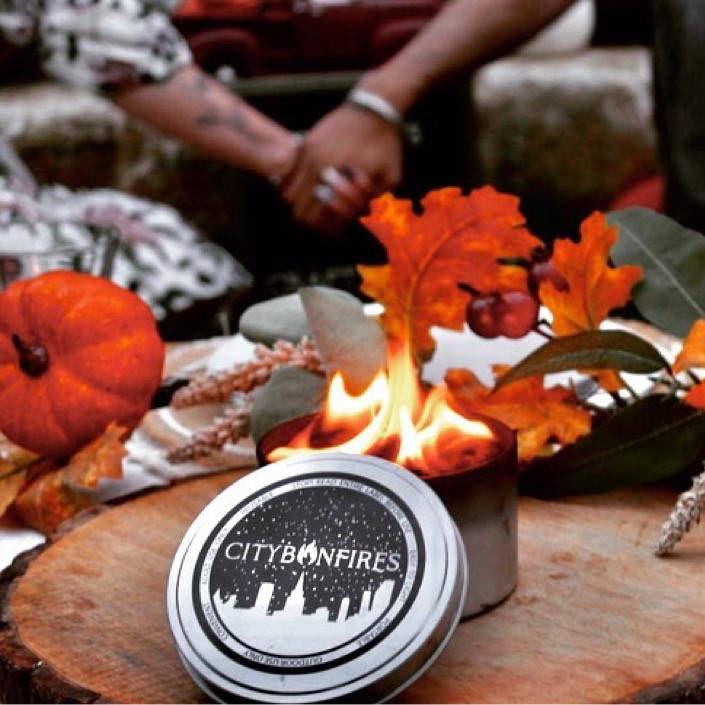 ---
Fall and Thanksgiving Gifts and Decor
Celebrate Me Home (a furniture and home decor store in Portland/Troutdale, Oregon) creates a one-of-a-kind gift-giving experience with their fall s'mores curated gift boxes. Every item is hand selected, including a "Hello Fall" City Bonfires, artisan s'mores kit, hot cocoa, roasting sticks, and a pumpkin spice candle.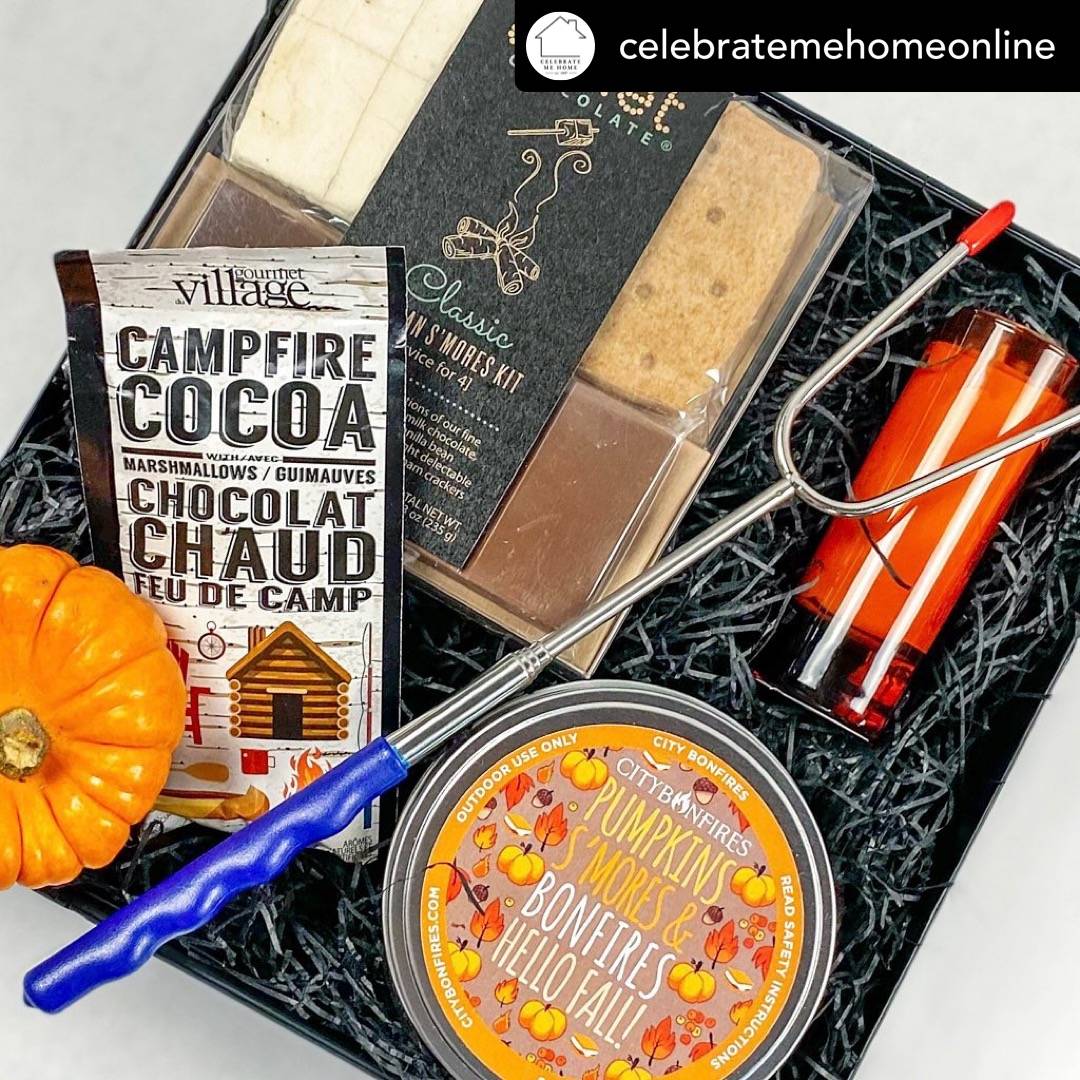 ---
NEW Happy Holiday Limited Editions!
---
---