6 Ways to Use City Bonfires at Your Wedding & Reception

---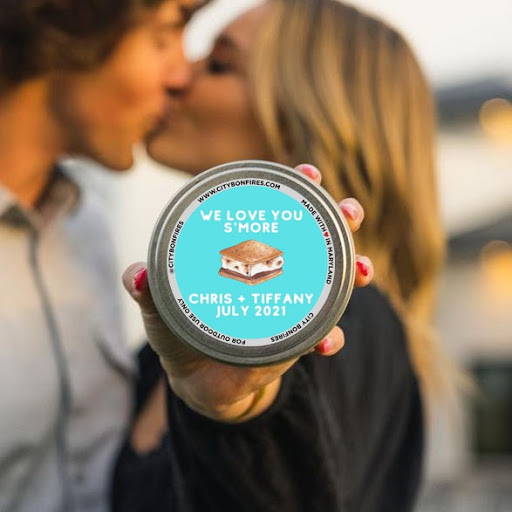 If you love being outside in nature as much as we do, then you've probably always dreamed of having your wedding in the great outdoors. We know you want to make your wedding unique and also how overwhelming outdoor wedding planning can be. You must decide where your outdoor wedding space will be and what outdoor wedding reception ideas will work with both your outdoor wedding venue and your wedding budget. So, to make your wedding planning easier, we've come up with several ways to make your wedding special and remembered by everyone by using our City Bonfires portable fire pits.
---
Wedding Centerpiece for Rehearsal Dinner or Reception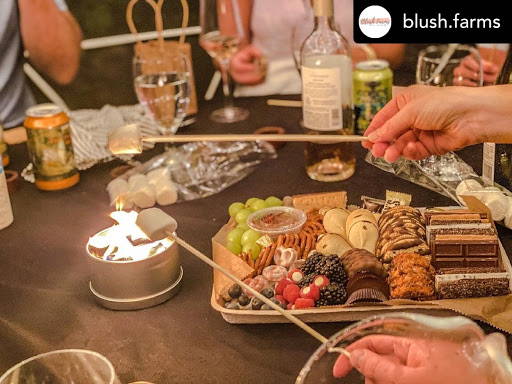 City Bonfires are small, compact, and easy to extinguish, making them one of the safest and most affordable ways to have a small, safe, fire as your wedding table centerpieces. Use them at every wedding guest's table as lighting, or light them when the s'mores board dessert trays are served. If you really want a beautiful wedding party table display, you can place several mini bonfires on the head wedding table to make your closest friends and family feel even more special.
---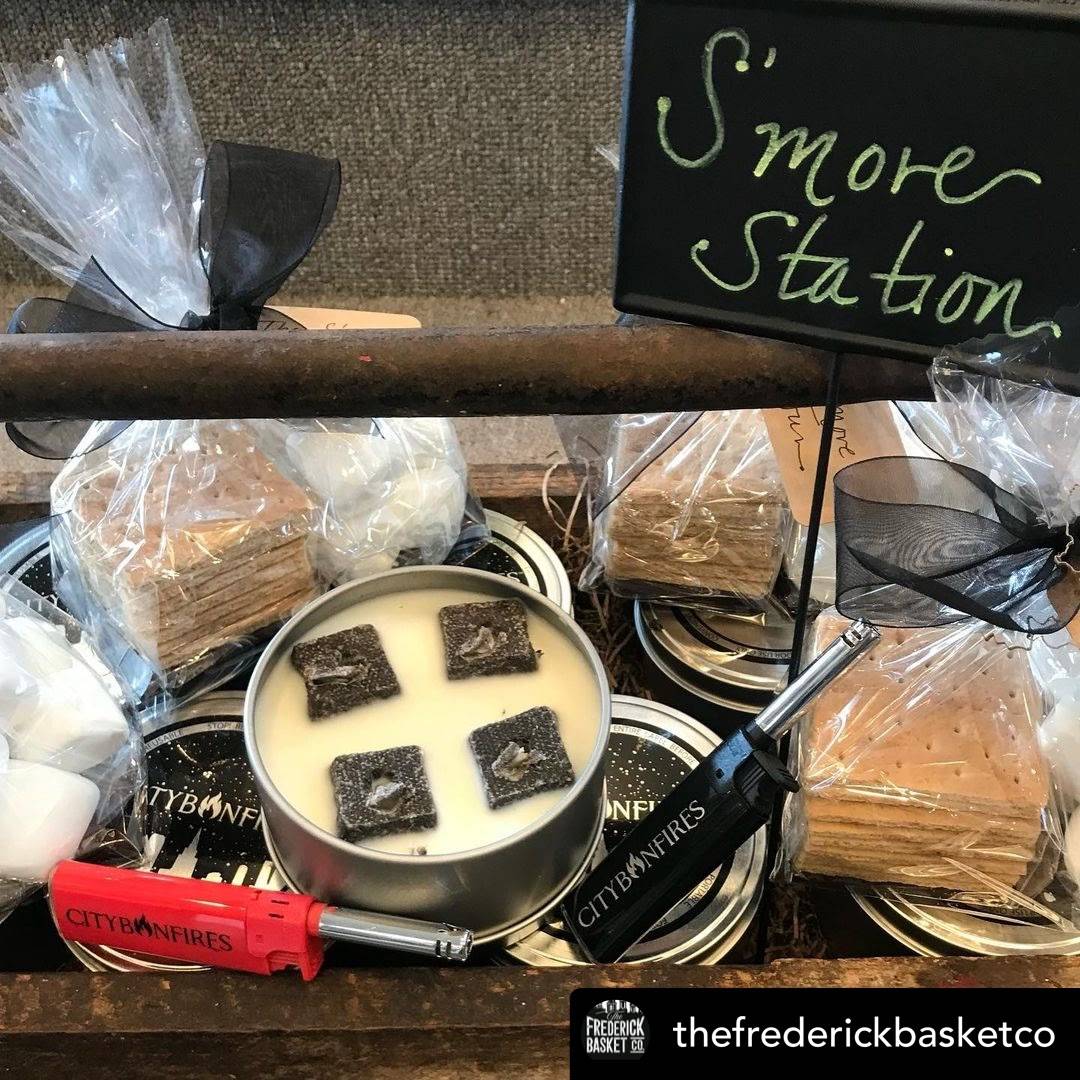 If you're having a buffet-style wedding reception outside, you will probably love the idea of having a self-service s'mores station. Guests can come as they please to get their very own personal s'mores maker. They can make their s'mores for dessert during your outdoor wedding reception, or you can give your wedding guests their tabletop bonfire & s'mores kit gift as they leave.
---
Wedding Dessert Table Display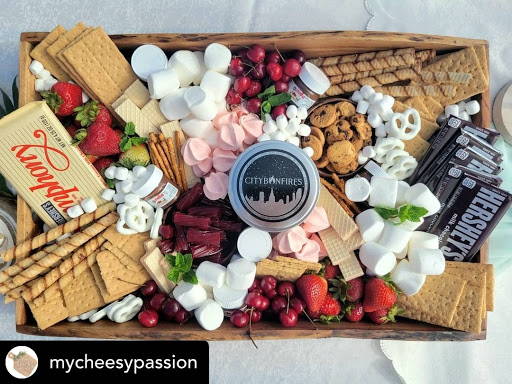 There is probably nothing more unique for a wedding dessert table set up outside as a make-your-own s'mores bar and table. Wedding guests will love picking out their s'mores ingredients as they mingle and meet other guests, making new friends and delicious desserts at the same time.
---
Accent Lighting for Wedding Reception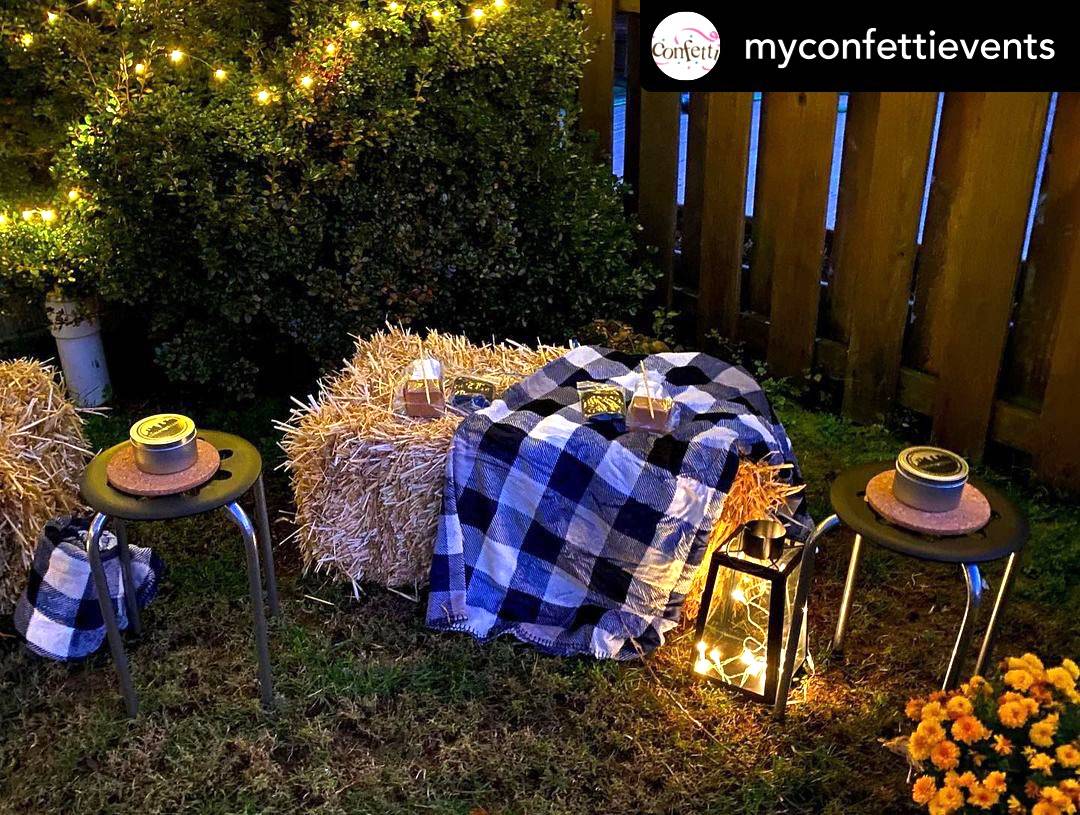 Lighting is key when planning an evening event, like your outside wedding. City Bonfires is a unique way to provide both accent (or decorative) lighting and ambient lighting to light up tables, pathways, and even the dance floor. Try placing them in planters or on pedestals to create a decorative fire bowl to match your other wedding decorations and themes.
---
Wedding Party Gifts & Wedding Favors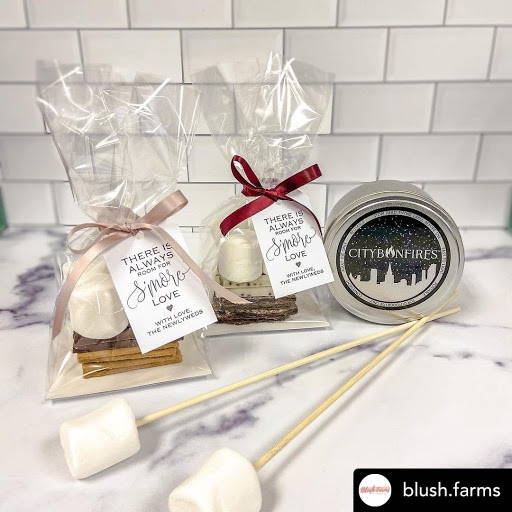 City Bonfires makes finding unique gifts for your wedding party and guests easy. You can add a sweet thank you note and label to our City Bonfire and s'mores kits, or add it to a gourmet s'mores kit along with one of our City Bonfires, like these artisan wedding s'mores kits that Blush Farms created.
---
Custom Personalized Wedding Gifts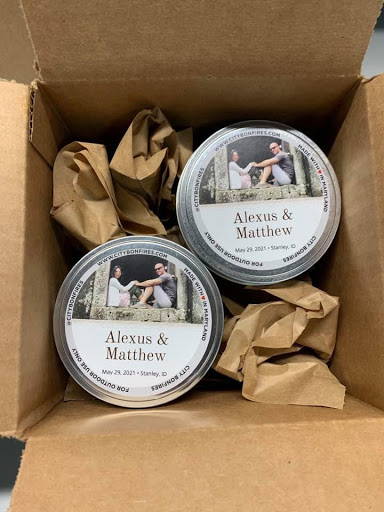 If you want a more personal and custom wedding guest gift (like Alexus & Matthew did), we offer personalized wedding favors that are both highly memorable and uniquely yours. We'll help develop your wedding message to your guests on our City Bonfires and S'mores Kits with you. Your custom gift can include your wedding date, photos, graphics, quotes, and just about anything else you want.
Contact us through our bulk orders page to inquire about how we can make your wedding favors, reception, dessert table, or rehearsal dinner, something to remember.
---