City Bonfires Now in ALL Wegmans Grocery Stores!

---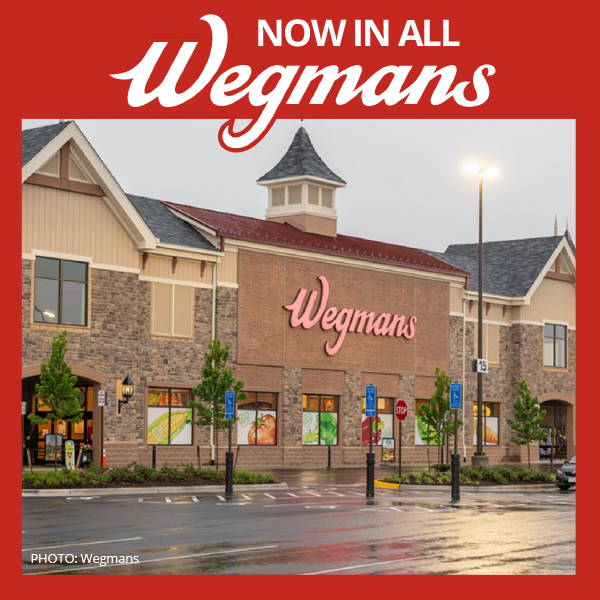 ---
City Bonfires Announces Launch of New Product Placement at All Wegmans Grocery Store Locations
Wegmans is a regional supermarket chain with 106 stores.
WASHINGTON, D.C., May 20, 2022 -- After leaping from a garage to a 10,000 square foot warehouse, City Bonfires are now available in 107 Wegmans stores across seven states, including more than 20 stores in the Washington, D.C. suburbs. City Bonfires is a portable fire pit company started by two dads in Rockville, Maryland, during the COVID-19 pandemic.
"We are thrilled to introduce City Bonfires to the Wegmans consumer base across the East Coast. We have put tremendous focus on growing our presence in the retail community and we are grateful that our first major retailer is Wegmans. Wegmans' commitment to quality and support for American-made products makes our partnership a natural one," said Chris McCasland, co-founder of City Bonfires. "It is truly a milestone for us."
City Bonfires has consistently performed among the top sellers in their category since their launch in August 2020. The company, founded by two Maryland dads, Chris McCasland and Michael Opalski after they both lost their jobs due to the pandemic, prides itself in providing a product that is not only made in the USA, but is nontoxic and food safe. People Magazinecalled City Bonfires a "Game-changing product! For small outdoor spaces, camping or hitting the beach we love this portable, pocket-size, 4-inch unit that lets you take flames on the go."
In just under two years on the market, City Bonfires is now in more than 300 retail locations nationwide, including grocery stores, boutiques, hardware stores, resorts, restaurants, breweries, wineries, bed and breakfasts, and even bait and tackle shops. "We continue to field strong interest from a host of additional retailers and remain positive about achieving our growth projections over the course of 2022 and beyond," states City Bonfires co-founder Michael Opalski. "Our multi-purpose product can be used for gifts, s'mores, hiking, camping, beach trips, date nights, BBQs, small outdoor spaces, emergency kits, and more."
City Bonfires is a portable fire pit, handmade with recyclable steel tins, non-toxic soy wax, and eco-friendly, all-natural biodegradable briquettes. These portable bonfires are made with love in Maryland with American-made materials by two dads whose jobs were impacted by COVID-19. The company believes bonfire nights are the best nights with family and friends. City Bonfires has been featured on the Today Show, Good Morning America, CNBC, The Food Network, USA Today, Forbes and People Magazine. All City Bonfires products are made in the U.S. and are available for purchase at www.citybonfires.com as well as Amazon, Academy Sports, the Home Depot, Wayfair, the Grommet, Diebergs Markets and other retailers across the U.S. and Canada. Follow them (@citybonfires) on Instagram, Facebook, TikTok, Twitter, and Pinterest.
Media Contact: tiffany@citybonfires.com
---
---
---
You can find City Bonfires in the Seasonal Home Department at your nearest local Wegmans Grocery Store.
---
---
Don't have a Wegman's near you? Find the nearest retail location on our site.
---