City Bonfires Small Fire Pits for Tiny Spaces

---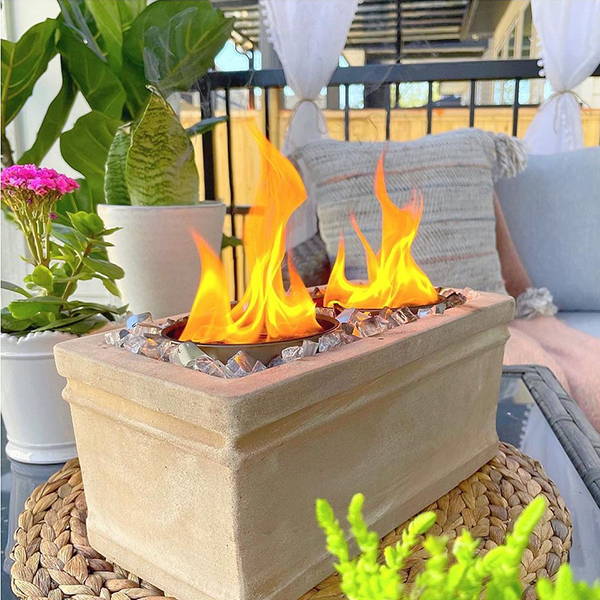 ---
If you have a small outdoor space (like a balcony, patio, porch, deck, or backyard) and have been looking for a mini portable fire pit, you're in the right place! City Bonfires were created by 2 Dads in Maryland looking for the same exact thing – the most compact and portable small fire pits available for tiny outdoor living spaces.
Here are a few small fire pit designs and ideas from our customers and fans who love using City Bonfires during their outdoor adventures at home.
---
Are Fire Pits Safe on Balconies?
Yes! City Bonfires mini fire pits are safe for balconies, as long as you follow all of the safety guidelines/precautions and your local area rules. Many of our fans love using them on their balconies throughout the year, and during all seasons, including spring, summer, fall, and winter.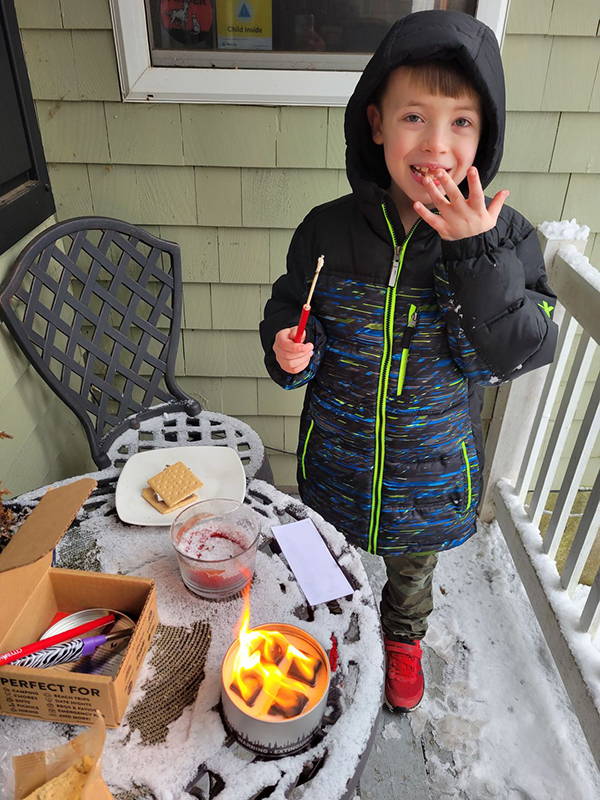 "My son loves making s'mores but, we can't always set up a fire. I ordered the birthday kit for him and we made s'mores today during a windstorm! Everything was perfect and the kit was easy to use. Thanks for an amazing product!" – ANGIE B. (site review)
---
Entertain With a Small Bonfire on the Deck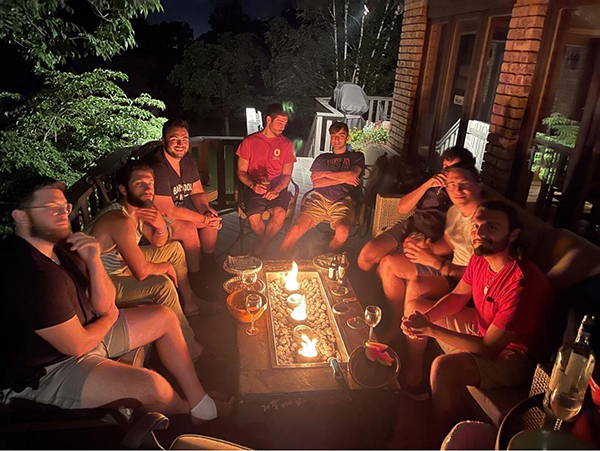 "I LOVE CITY BONFIRES! They're amazing! I used them on my back deck for entertaining in my fire pit from Arhaus! A million times better than sterno!" – THEANNE G.
---
Tabletop Fire Pit Designs for Patios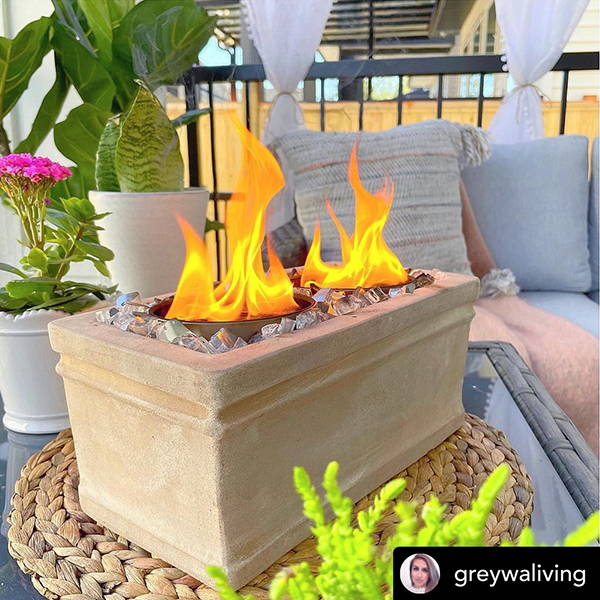 ---
City Bonfires are "Perfect" for Duplex Living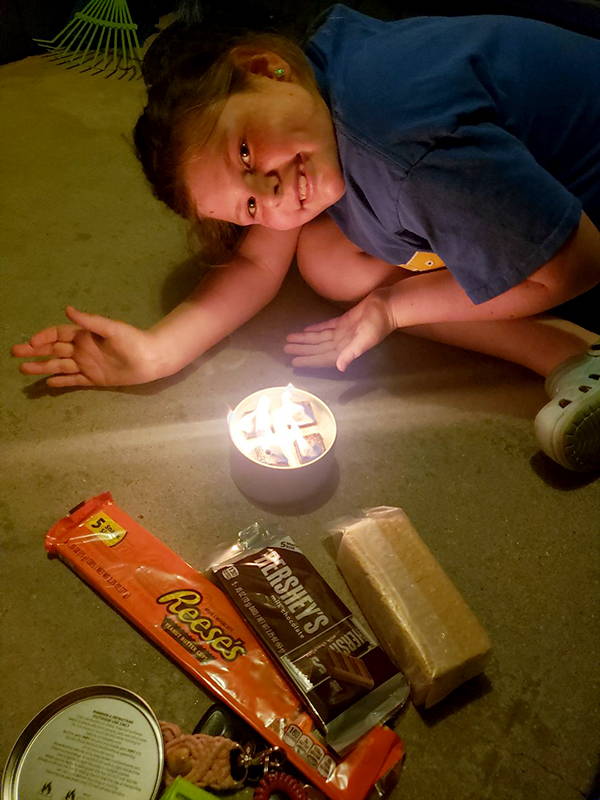 "I live in a duplex with nowhere for a firepit. My granddaughter spent the night, and this was the absolute perfect size for a few s'mores! Easy to light, easy to extinguish, and no mess!" – VIRGINIA C. (site review)
---
I Don't Have Space for a Fire Pit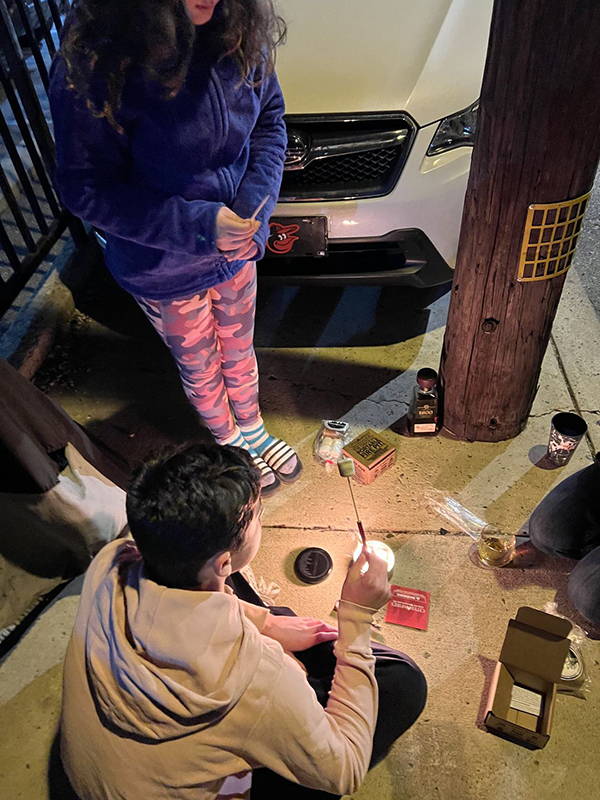 No problem! City Bonfires are portable and extremely lightweight. So, go ahead and take them to the curb, side yard, sidewalk, driveway, or your small backyard.
---
---