City Bonfires Now Available in All AAFES Stores Worldwide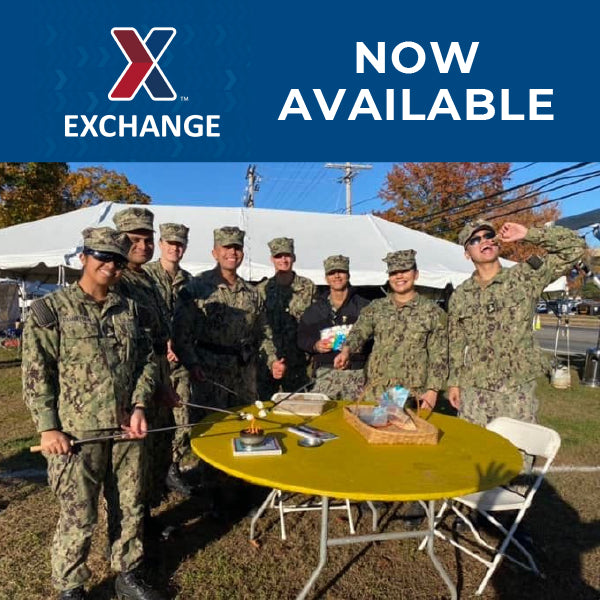 PHOTO BY: Becky Oaksmith
The Army & Air Force Exchange Service to Carry American-Made City Bonfires on Army and Air Force Bases.
Rockville, MD, July 18, 2023 - City Bonfires, the leading provider of portable fire pits, is thrilled to announce that its products are now available in all AAFES (Army and Air Force Exchange Service) stores worldwide on Army and Air Force bases. This exciting partnership brings the warmth and charm of City Bonfires to military personnel and their families, allowing them to create unforgettable outdoor experiences wherever they may be stationed.
The inclusion of City Bonfires in AAFES stores aligns perfectly with the organization's commitment to providing high-quality products to military communities around the globe. City Bonfire's innovative design and exceptional performance make it an ideal addition to the range of offerings available to service members and their loved ones.
City Bonfires are renowned for their sleek and modern design, crafted with precision and constructed from durable, top-of-the-line materials. These portable fire pits are designed to bring the magic of a traditional bonfire to urban and suburban settings, providing a cozy gathering spot for military families to enjoy quality time together, whether on base or during camping trips.
"We are honored to partner with AAFES and make City Bonfires accessible to military communities worldwide," said Chris McCasland, Co-Founder at City Bonfires. "We understand the importance of creating cherished memories with loved ones, especially for those serving in the military. City Bonfires provide a warm and inviting atmosphere, no matter where their journey takes them. We are excited to bring this unique outdoor experience to service members and their families."
Whether for relaxing evenings, roasting marshmallows, or sharing stories around the fire, City Bonfires are the ultimate solution for enhancing the outdoor lifestyle of service members and their families.
To learn more about City Bonfire and its products, please visit www.citybonfires.com. For specific store locations and availability, please contact your local AAFES store.
About City Bonfires:
City Bonfires is a portable fire pit, handmade with recyclable steel tins, non-toxic soy wax, and eco-friendly, all-natural biodegradable briquettes. These portable bonfires are made with love in Maryland with American-made materials by two dads whose jobs were impacted by COVID-19. The company believes bonfire nights are the best nights with family and friends. City Bonfires has been featured on the Today Show, Good Morning America, CNBC, The Food Network, USA Today, Forbes and People Magazine. All City Bonfires products are made in the USA and are available for purchase at www.citybonfires.com as well as Amazon, Tractor Supply, ACE Hardware, Wegmans Food Markets, and other retailers across the U.S. and Canada. Follow them on Instagram, Facebook, YouTube, TikTok, Twitter, LinkedIn, and Pinterest @citybonfires.
Media Contact: tiffany@citybonfires.com