Barbie Movie-Inspired Pink S'mores Recipe
Welcome to the sweet and stylish world of Barbie-inspo with our dazzling Barbie-Inspired Pink S'mores recipe, made with City Bonfires – the original mini portable fire pits! These little campfires-in-a-can are perfect for your tiny tabletop fire pit. And they're super easy, safe, smokeless, and eco friendly! They don't require any firewood, have no embers, and they're easy to light and extinguish. 
Pack on super Barbie style by putting your City Bonfires into one of our stylish Concrete Fire Pit Bowls/Bases. They're perfect for any outside living space and decor, including Barbie's.
So, put on your apron and get ready to whip up a dessert that's both fun and scrumptious. With the perfect balance of sweetness and sparkle, these Pink S'mores are a delightful tribute to the iconic Barbie herself! 🌟🎀
INGREDIENTS
Pink Frosting
Pink Sprinkles
Graham Crackers
Marshmallows
DIRECTIONS
Step 1: Make Pink Frosting Graham Cracker Sandwiches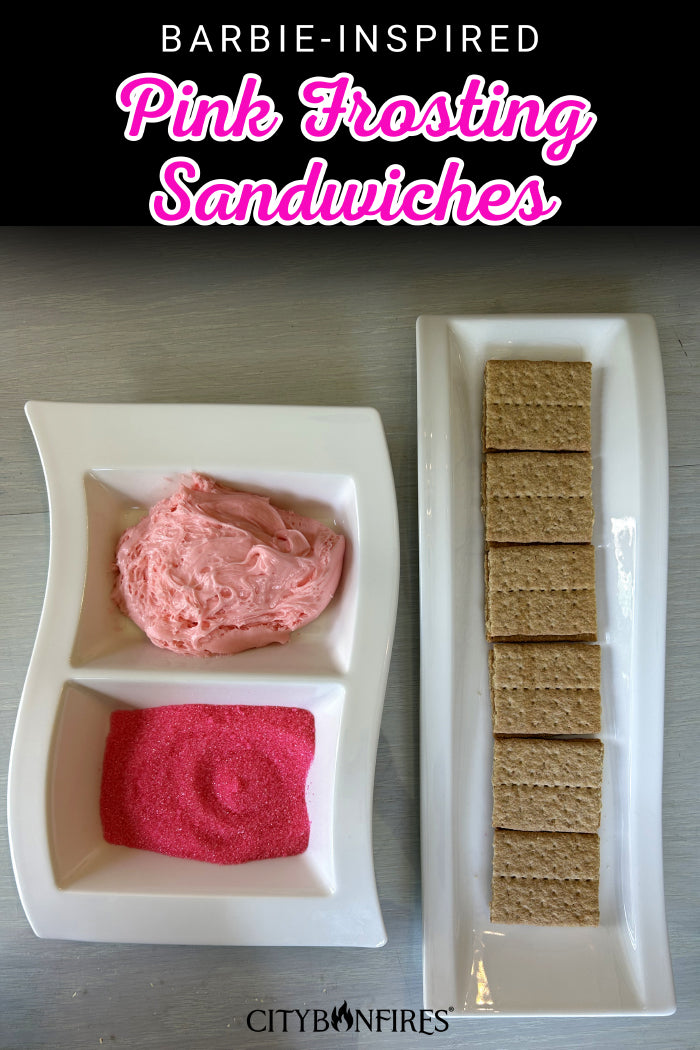 Like a Barbie fashion designer, let's start by creating the cutest pink frosting sandwiches! Take one graham cracker and break it in half down the middle. Spread a generous amount of pink frosting on one graham cracker half, just like adding the finishing touch to a fabulous outfit! Now, top it with another graham cracker half to complete the sandwich. If you want to add some sparkle, dip the frosted sides into a plate or bowl full of pink sprinkles, for that extra Barbie glam! Repeat with the rest of your graham crackers. Once you have your pink frosting sandwiches ready, put them in the freezer for at least 10 minutes to chill.
Step 2: Make Pretty in Pink Marshmallows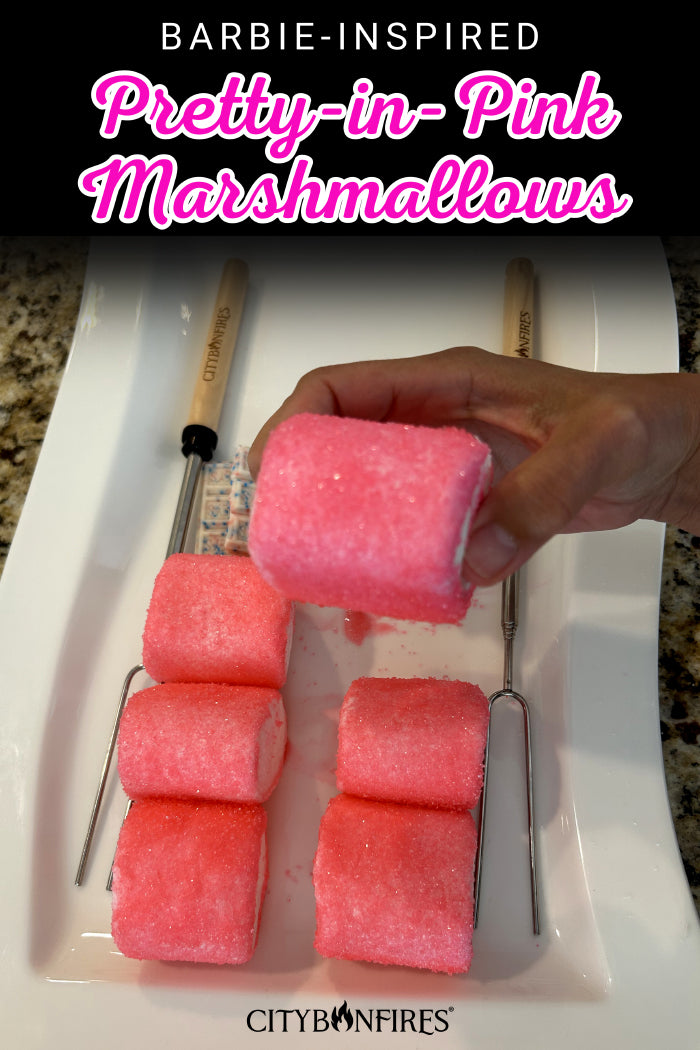 While the pink frosting sandwiches chill, let's work on making our marshmallows Barbie-worthy! Dip each marshmallow into a bowl of water and then roll them into the pink frosting, giving them a lovely pink coating. These chic marshmallows will be the star of our Pink S'mores!
Step 3: Assemble Your Barbie S'mores Plate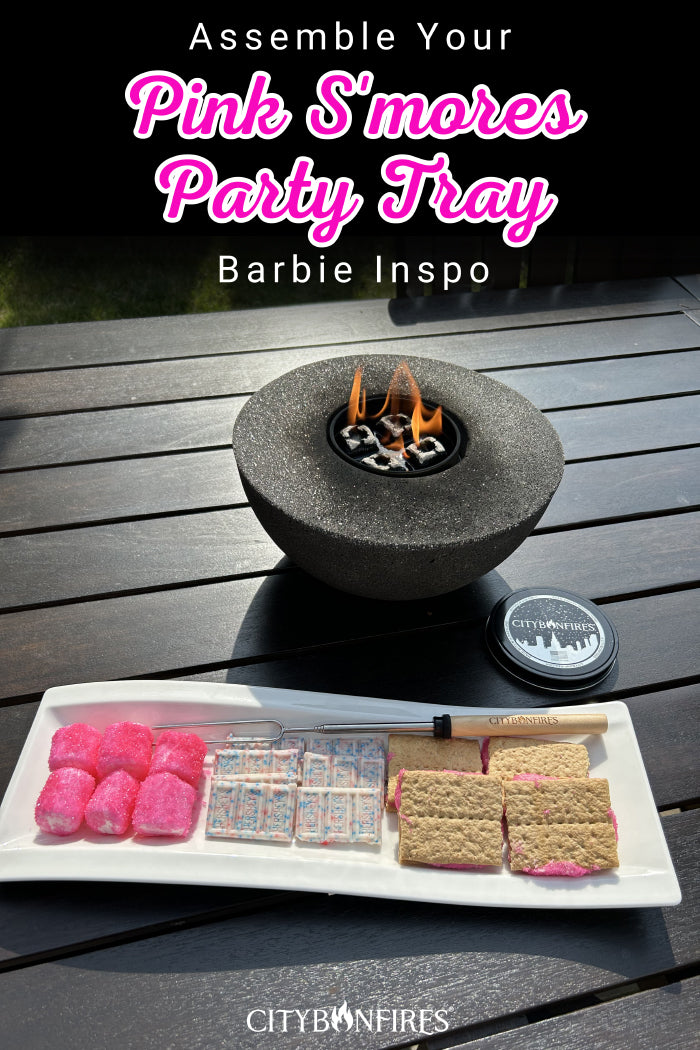 Take a cute plate and arrange your pink marshmallows, pink frosting sandwiches, and chocolate, just like you would serve Barbie and her friends. We've chosen the super fun Hershey's Popping Candy white creme bar, which adds a playful twist to our pink s'mores.
Step 4: Light Your Barbie-Sized Bonfire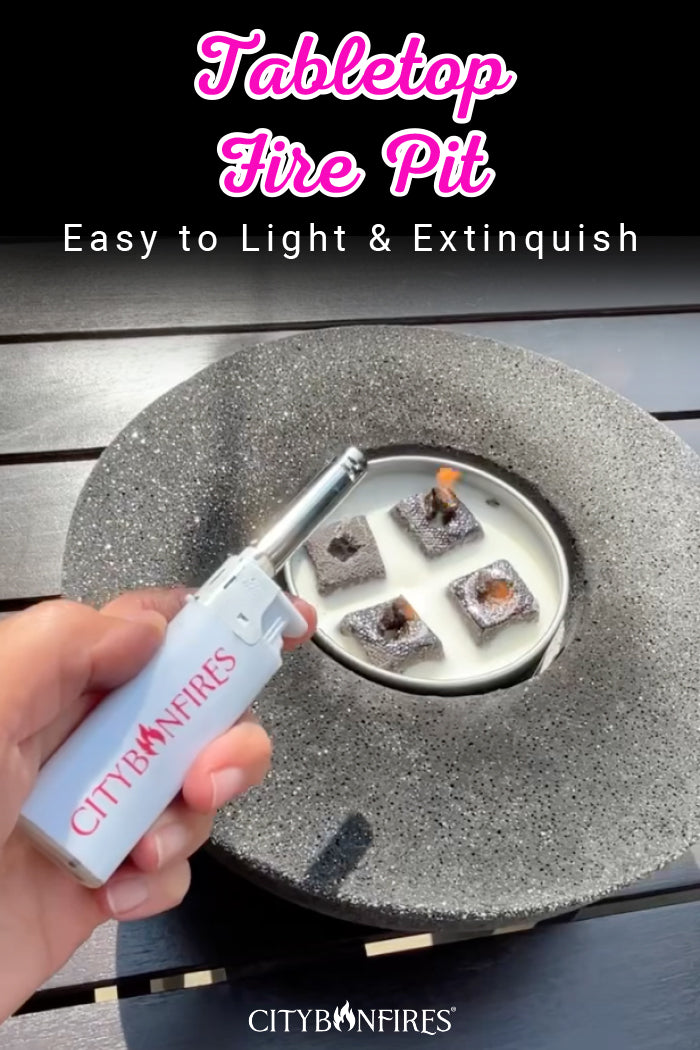 Take your City Bonfire outside, light it up following the instructions and fire & safety warnings inside, and get ready for the ultimate Barbie bonfire and s'mores experience! Just like Barbie's dream house, try to pick a fabulous outdoor setting, but any will do just fine!
Step 5: Make Barbie-Inspired Pink S'mores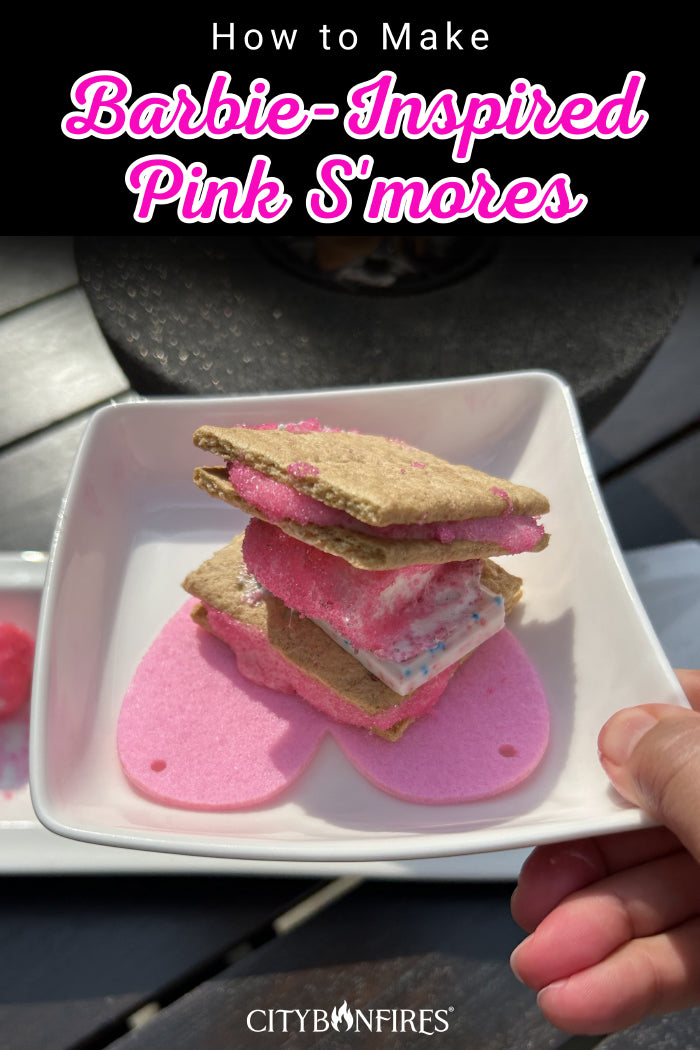 Grab your marshmallow toasting sticks and toast a pink marshmallow to your desired level of perfection. Now, it's time to put it all together! 
Place your toasted pink marshmallow on top of one of the pink frosting sandwiches, then add a couple pieces of the chocolate bar, followed by the toasted pink marshmallow, and top it all off with another pink frosting sandwich.
Voilà! Your Barbie Inspired Pink S'mores are ready to enjoy! Savor the delightful taste of this glamorous treat and feel like a true Barbie in every bite! 🌟🎀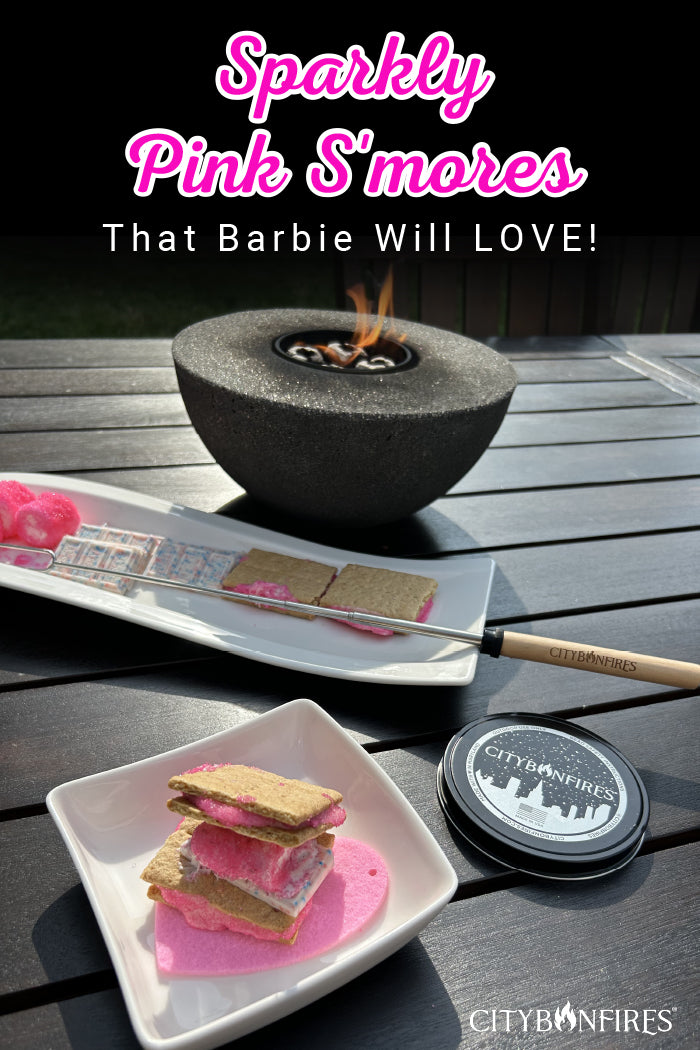 Making these sparkly, pink s'mores? We want to see! Post your videos and pics on social media, tag us @citybonfires and use hashtag #barbiepinksmores to show us your amazing, Barbie-licious creations! We'd love to share them too!
Shop Barbie-Sized Bonfires