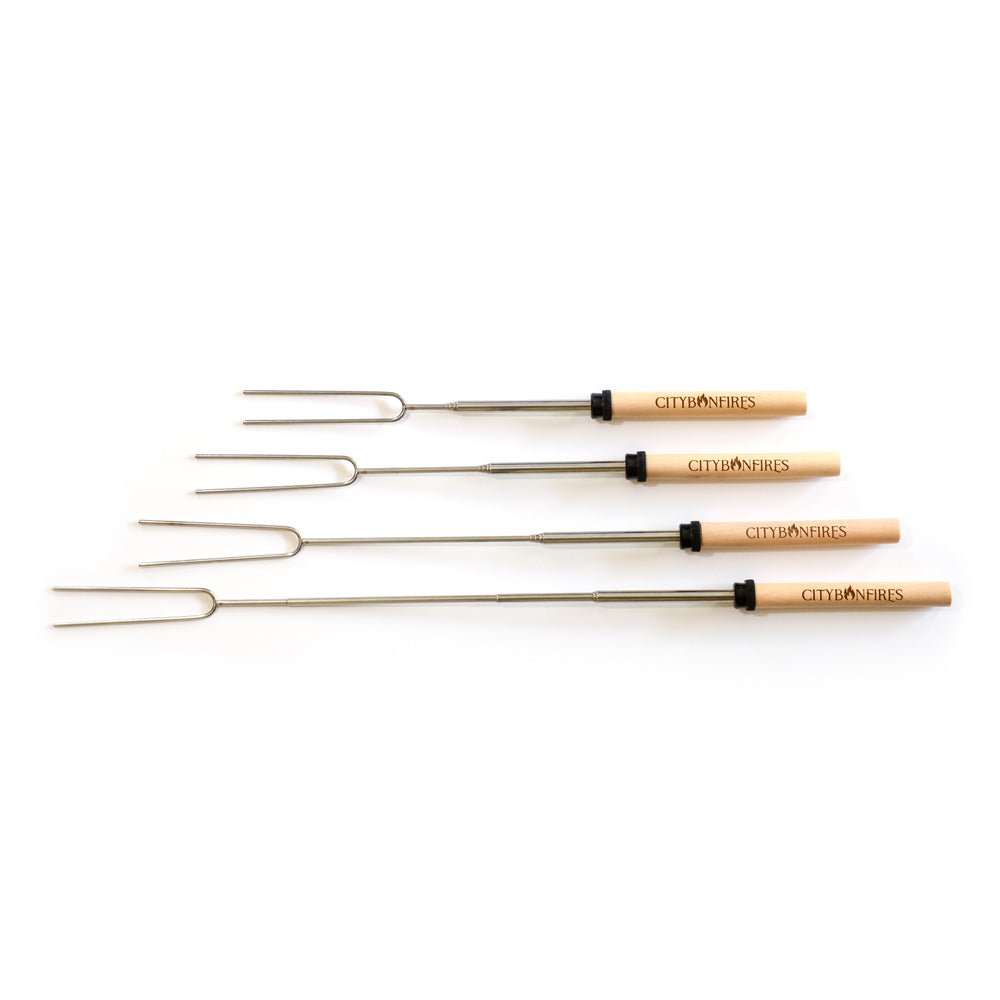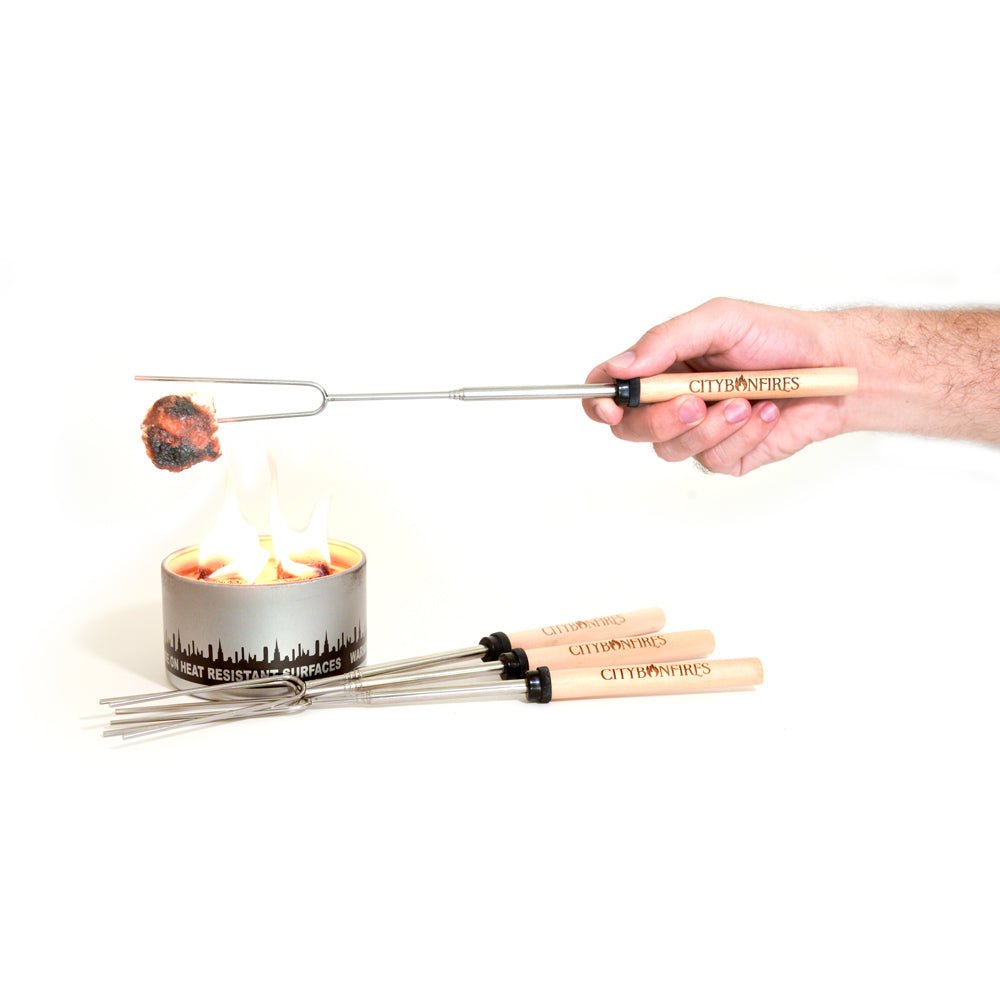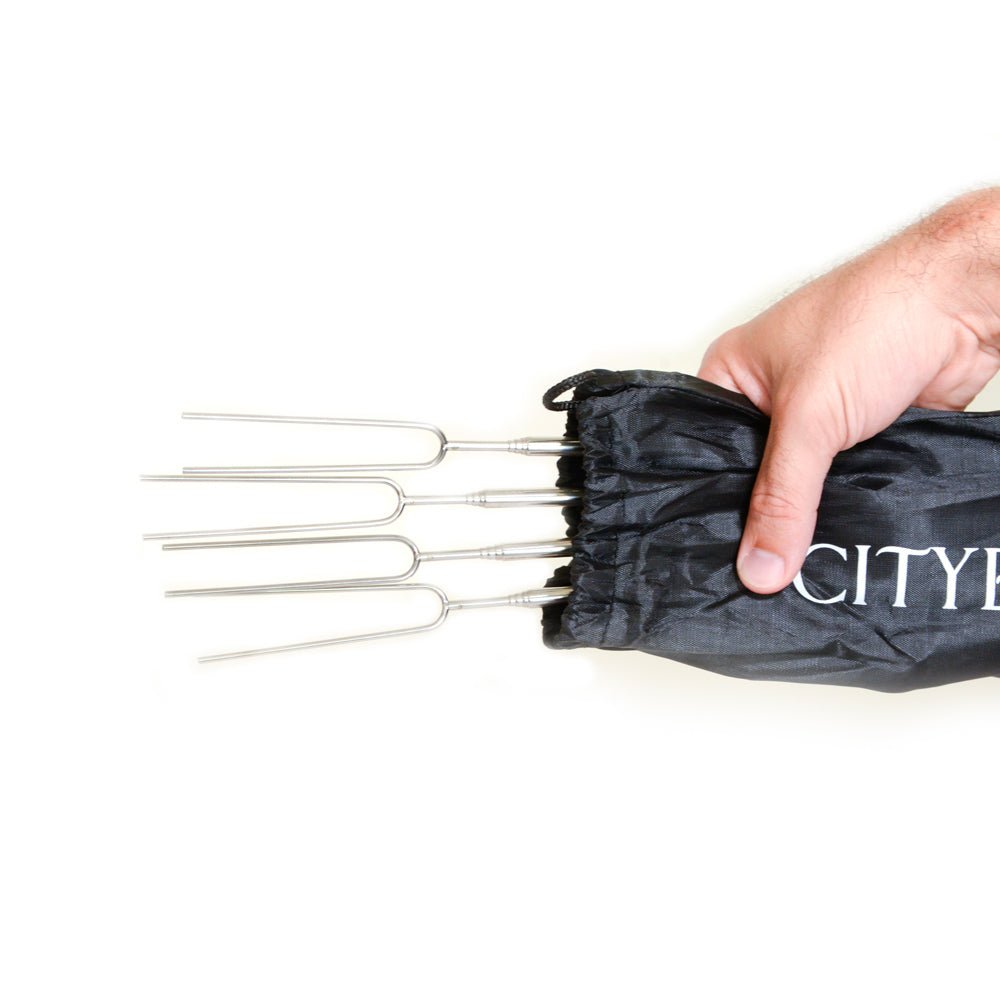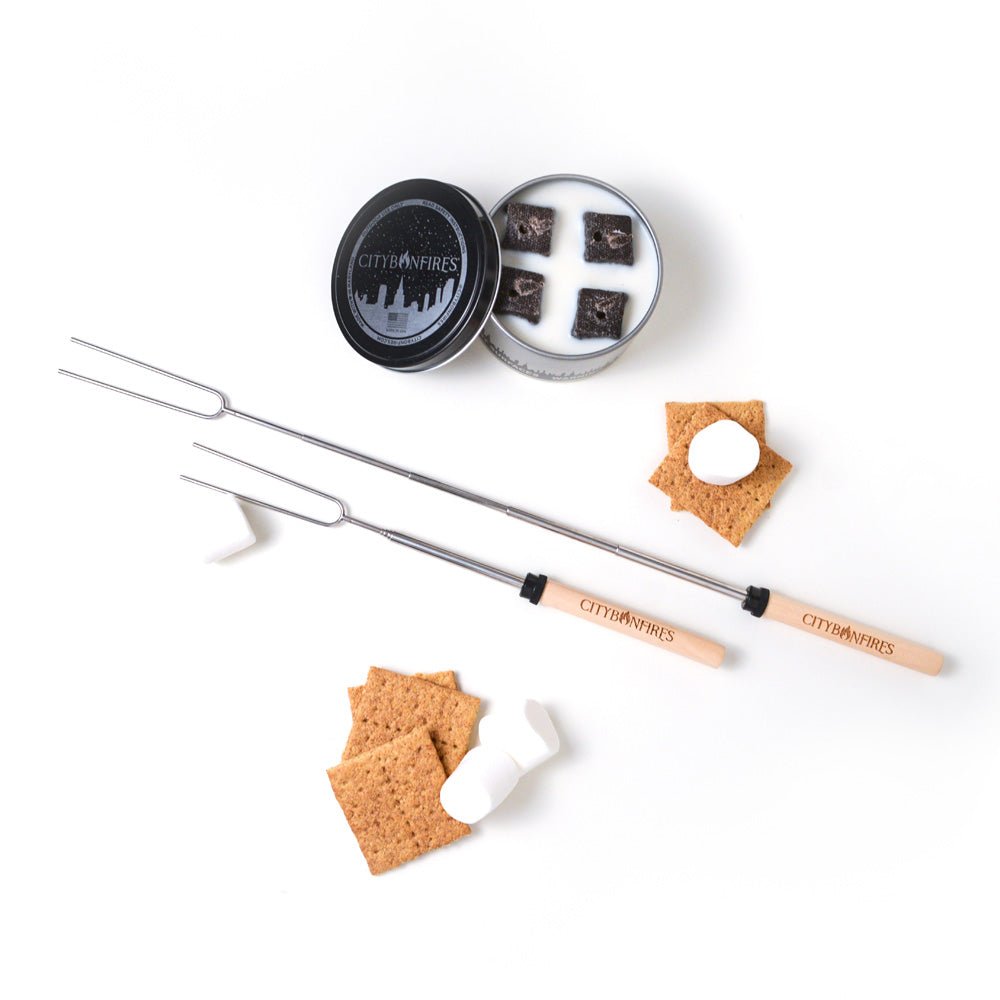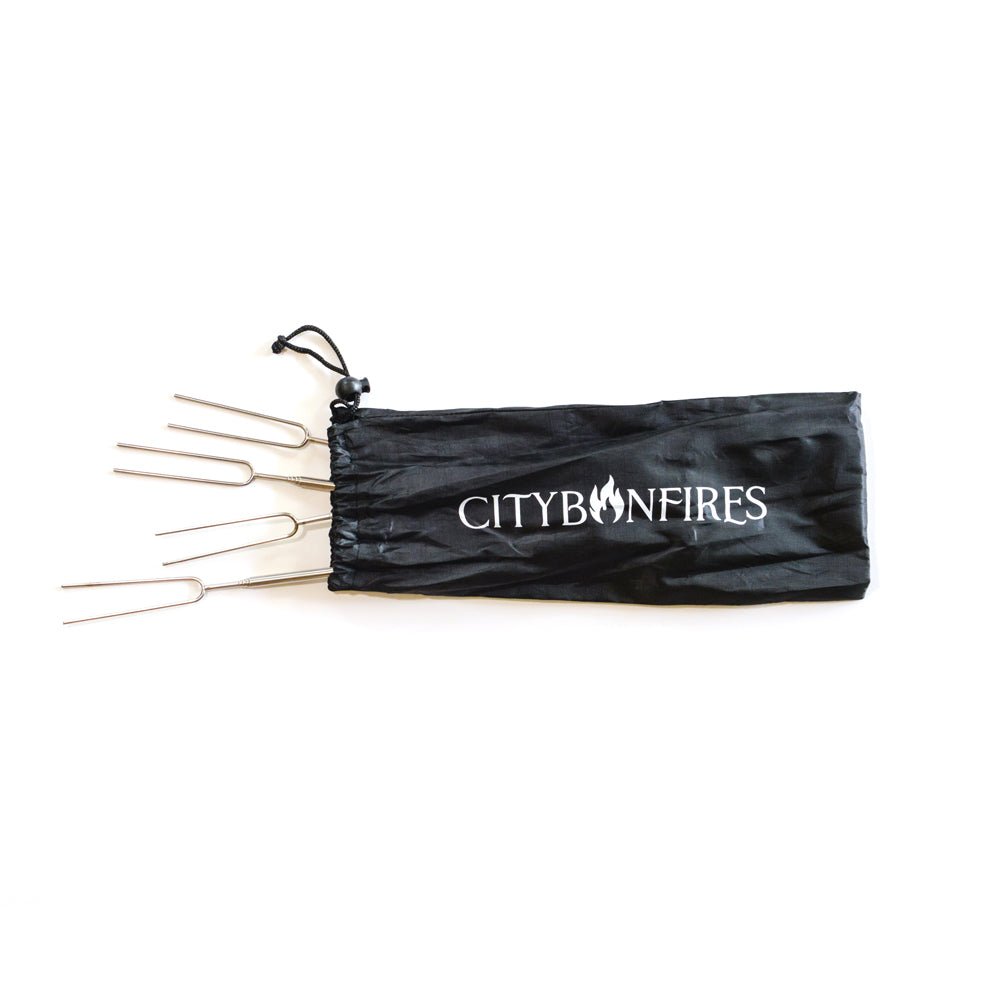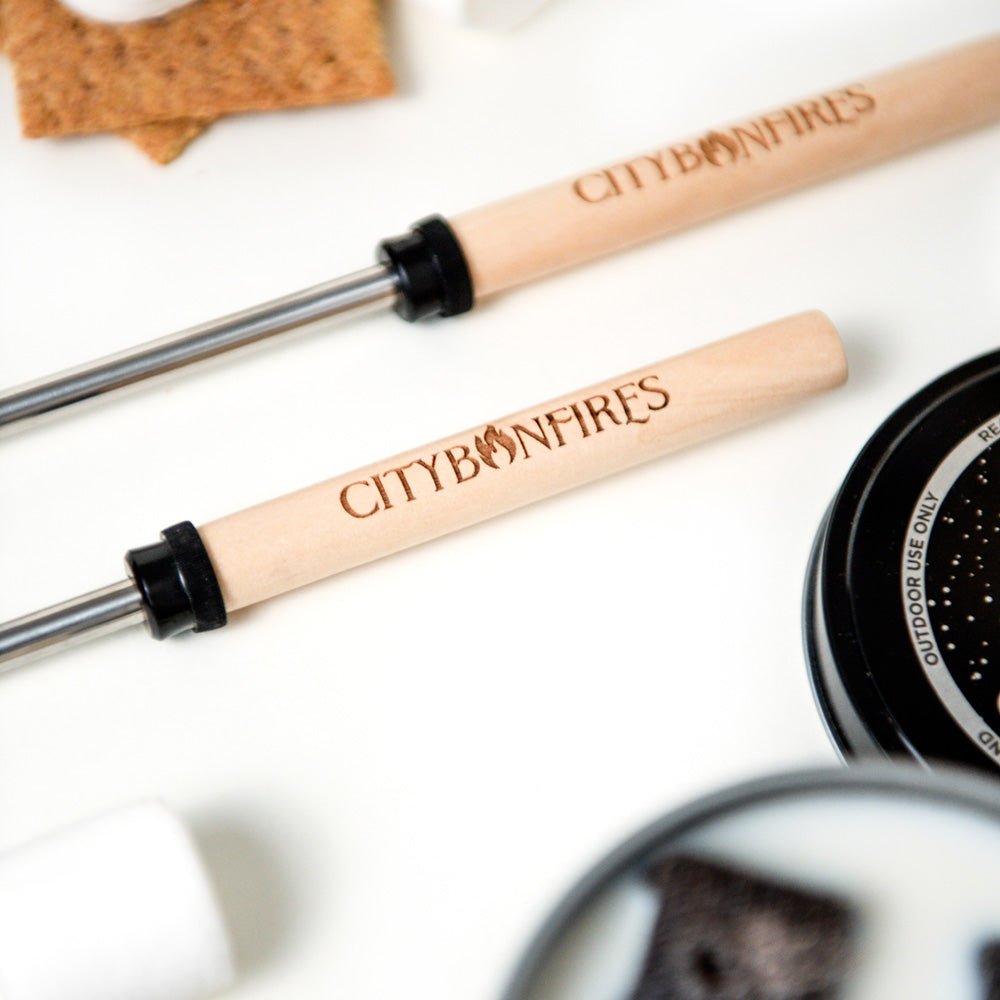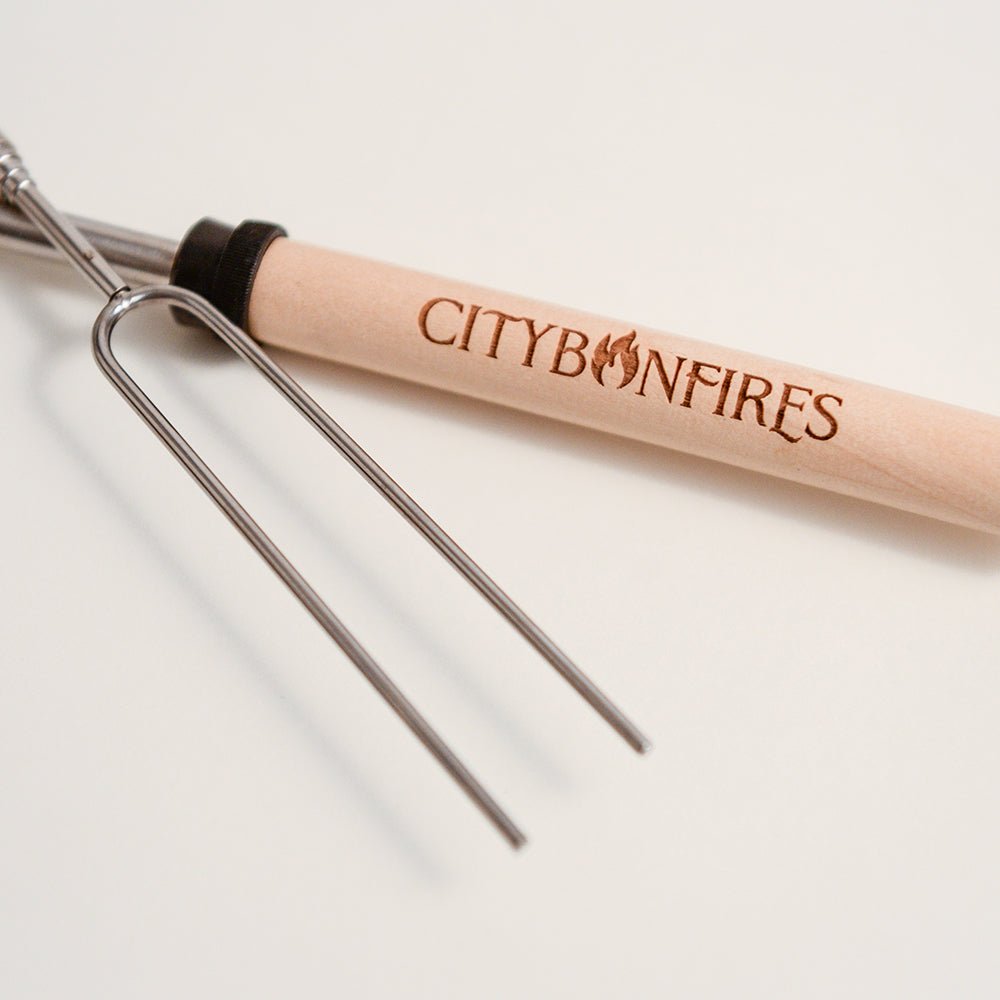 S'mores Sticks and Bag – 4 Pack
---
Elevate your City Bonfires experience with our telescoping S'mores Sticks set and Bag, the ultimate hot dog and marshmallow roasting sticks. Crafted with high-quality stainless steel and comfortable wooden handles, these campfire roasting sticks are designed for durability and ease of use. With adjustable length up to 32 inches and easy cleaning, our s'mores skewers are the perfect grill, cookout, and camping accessories for your fire pit kit and cozy nights around the fire. Get ready to toast marshmallows to perfection and create unforgettable memories with these barbeque forks.

Why City Bonfires S'mores Sticks?


The ultimate s'mores maker

Comfortable, Splinter-Free Wooden Handles

No more hot handles

High-quality Stainless Steel Construction

Roasting forks feature 2 prongs

to keep marshmallows from spinning

12" - 32" Telescoping roasting skewers

Safe for kids, keeping them a safe distance from the fire

Sticks include City Bonfires logo, high tech engraving

City Bonfires logo bag for storing and carrying roasting sticks is included




Note: Because of the natural wood variation, each roasting stick may differ slightly from the photo due to engraving differences with the natural wood grain.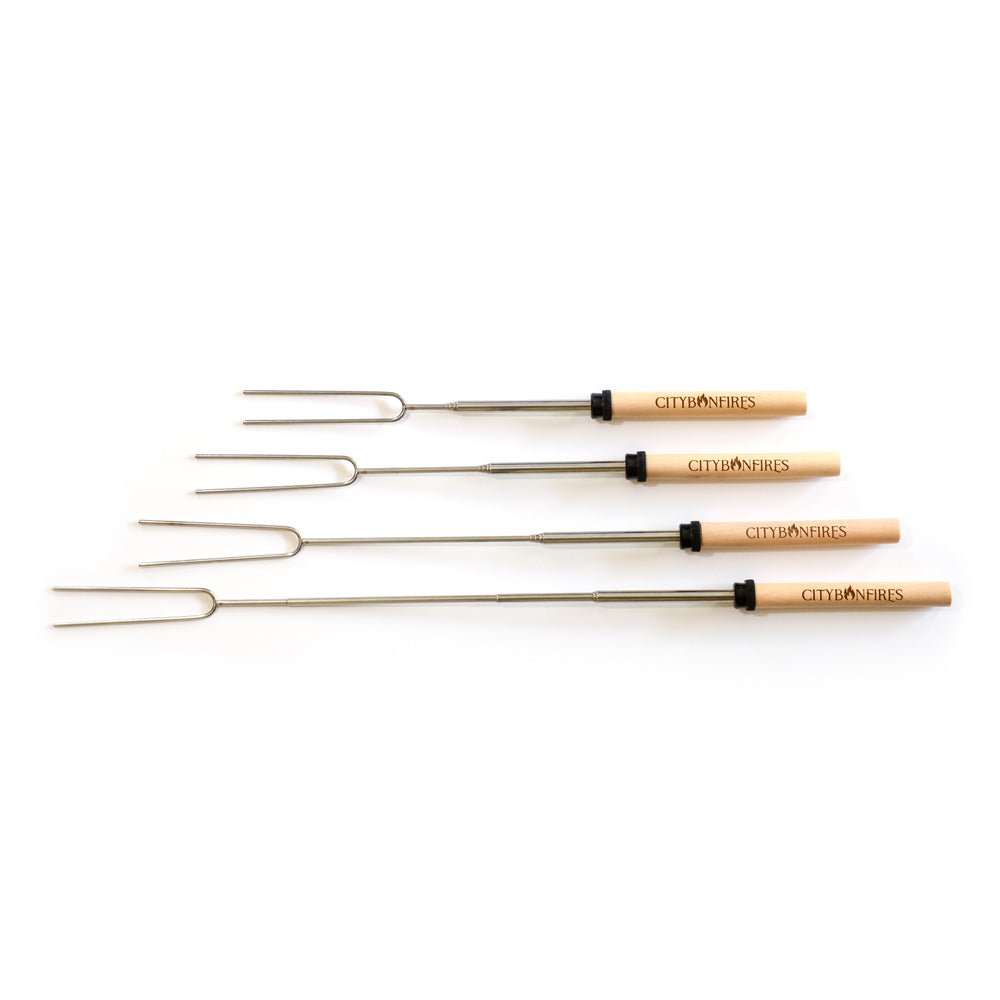 Revolutionize Your Outdoor Experience
We'll bring the heat.
This product has no reviews yet.
Shop Collections
Shop the product PEOPLE Magazine calls "Game-Changing!"
View all
Have a question? We are here to help.
Checkout our "Chat with us" Feature on the bottom left of your screen or email support@citybonfires.com
Our customer support is available Monday to Friday: 8am-8:30pm.
Average answer time: 30 mins
What is City Bonfires made of?

City Bonfires is made with 100% recyclable steel tins, 100% nontoxic FDA food grade soy wax, and 100% biodegradable, compostable plant-based material.
Can I use my City Bonfires Indoors?

City Bonfires is for OUTDOOR use ONLY!
How big is City Bonfires?

City Bonfires is compact and perfectly portable for all your outdoor adventures. It is 2 x 4 inches.
Our customer support is available Monday to Friday: 8am-8:30pm.
Average answer time: 30 mins