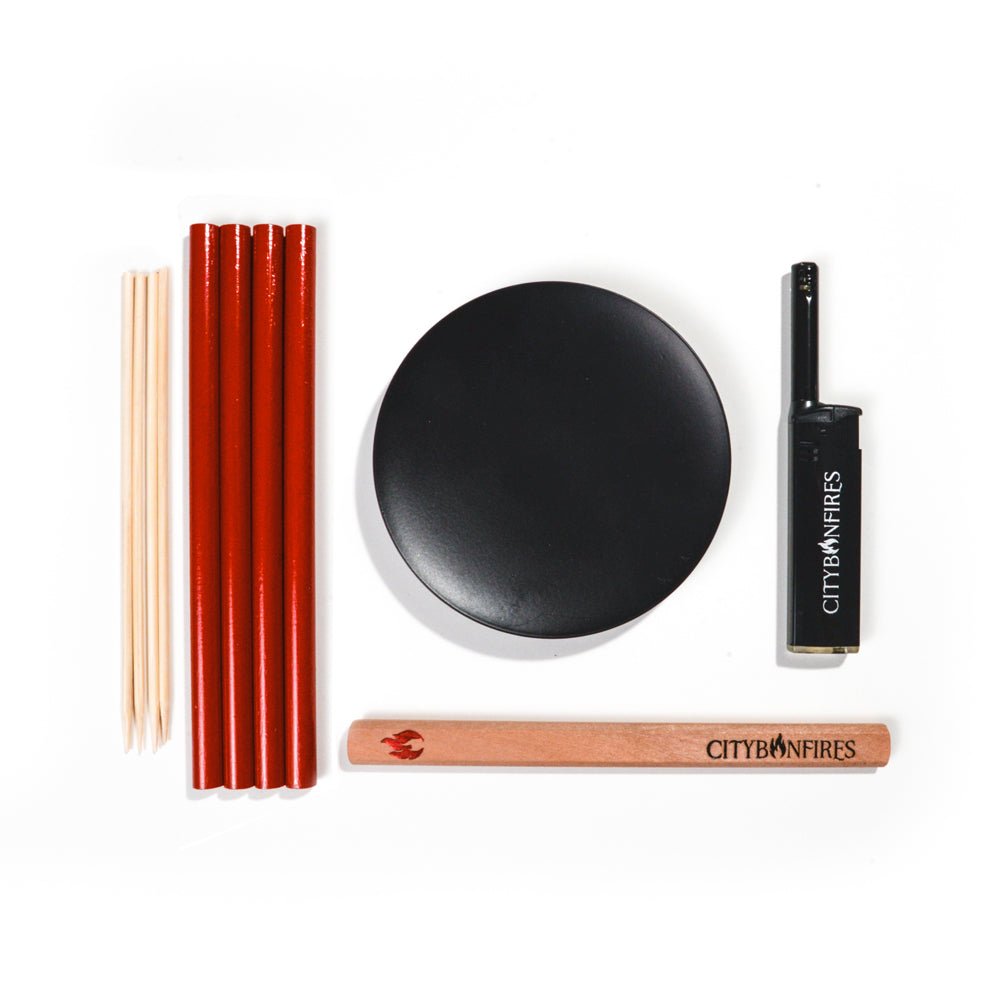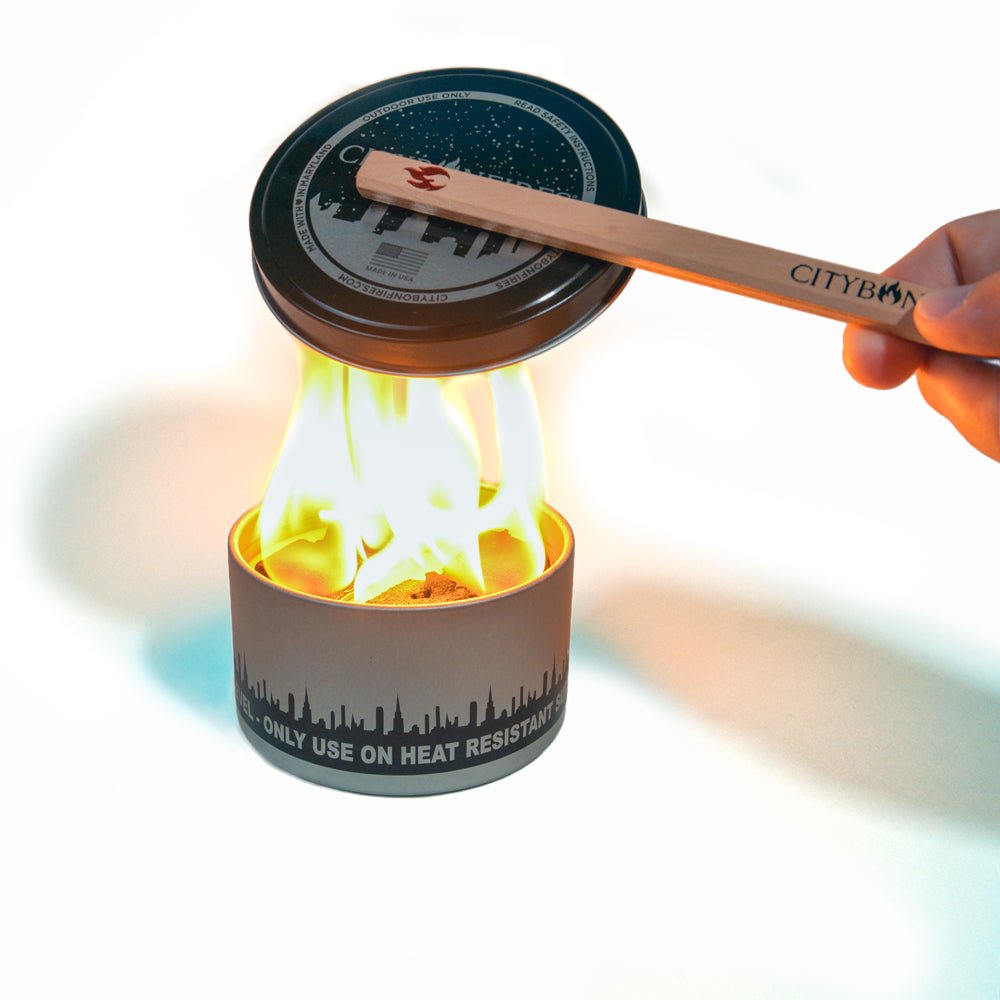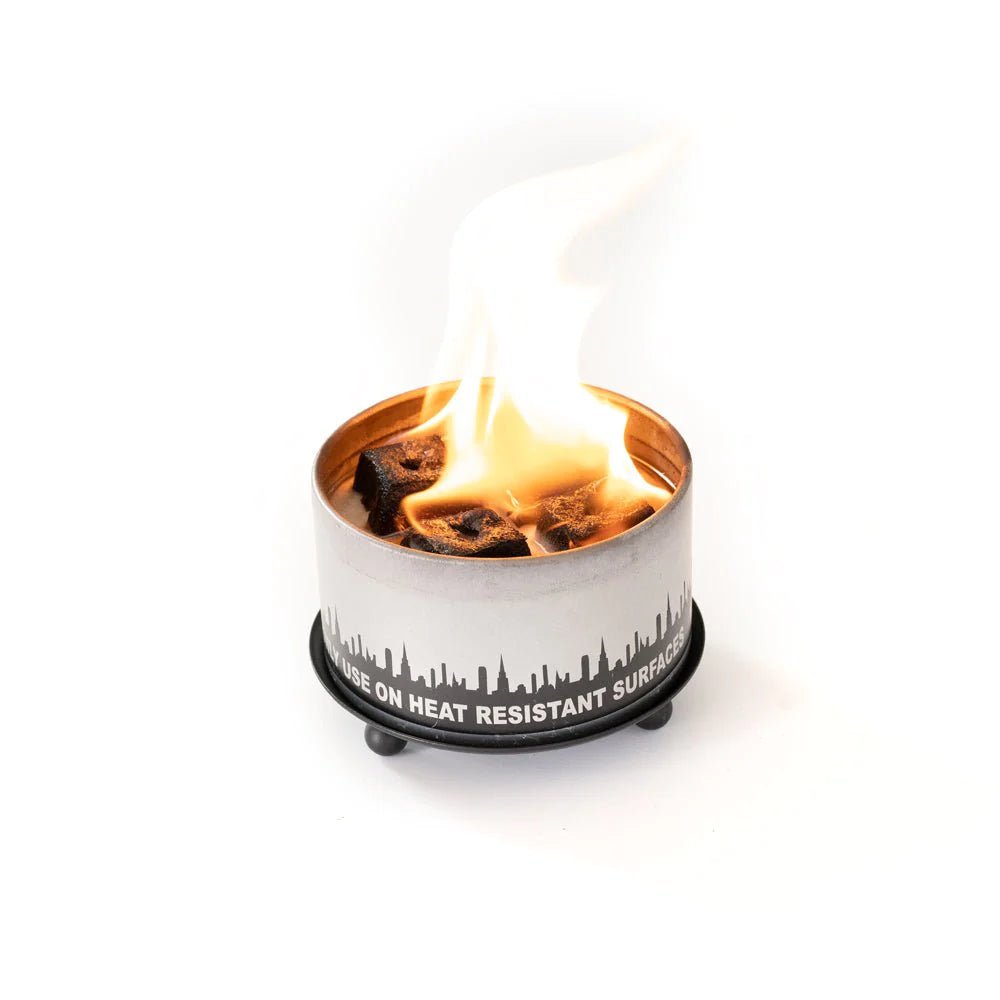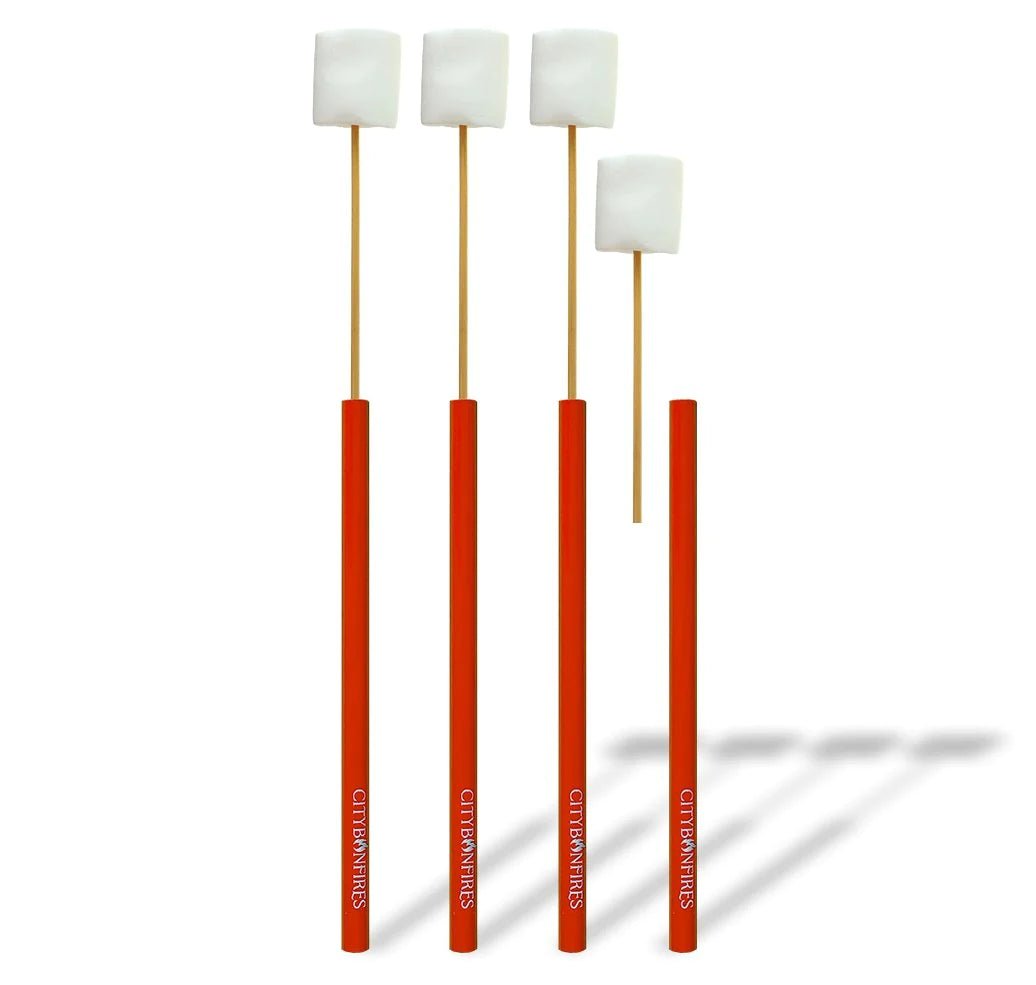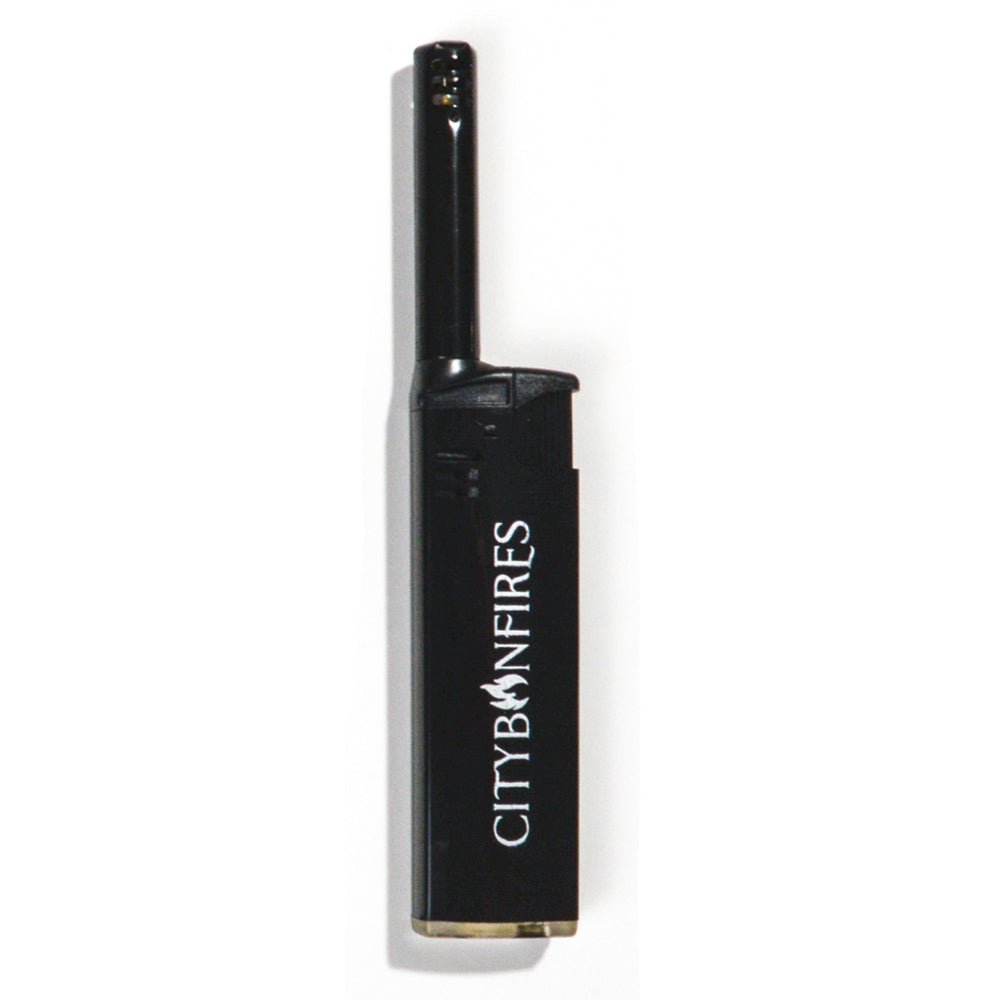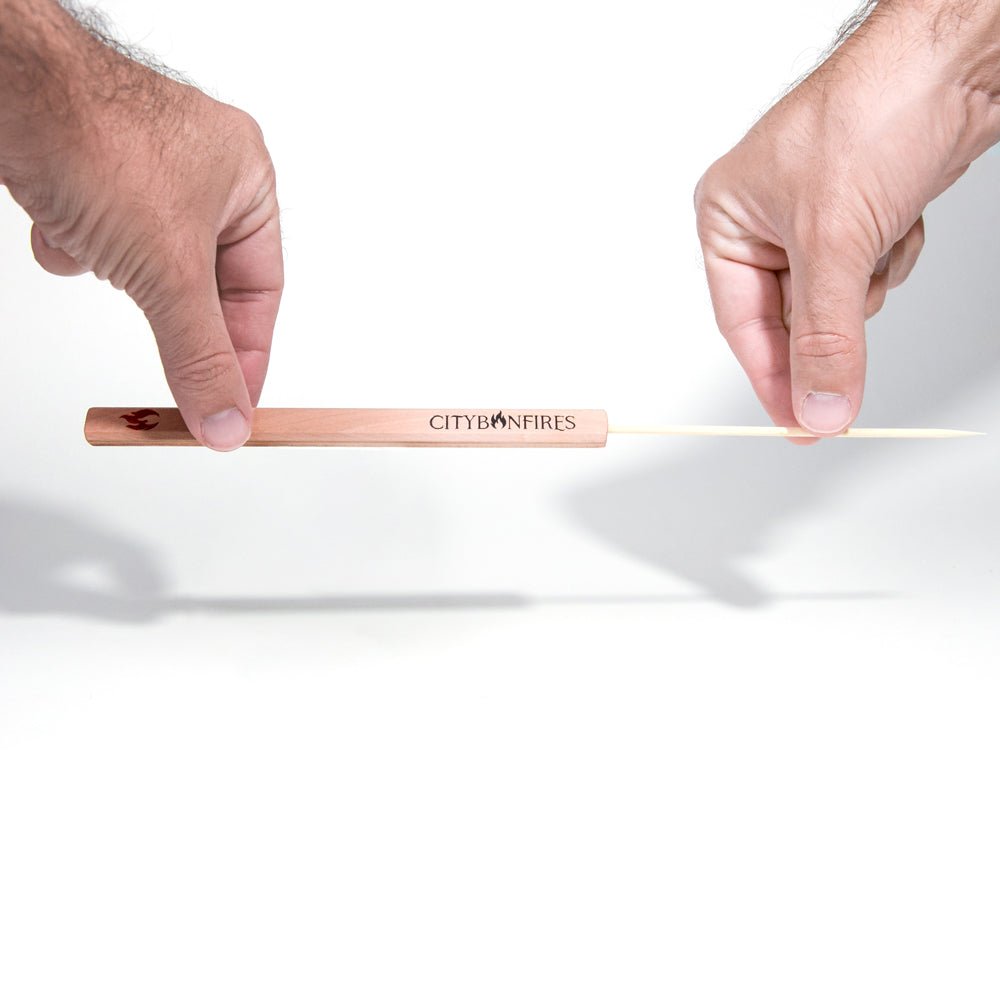 City Bonfires Backyard/Patio Accessories
---
Introducing the City Bonfires Backyard/Patio Accessory Pack. This all-in-one kit is designed to enhance your City Bonfires nights, making every moment around the fire more convenient and memorable.

Includes: 

Trivet/Candle Holder: Upgrade your experience with our sleek black trivet. It's the cutest accent piece and the best way to protect surfaces from heat while using any of our City Bonfires portable fire pits or outdoor candles. You won't have to worry about surface damage anymore because it's made from heat-resistant, high-quality wrought iron that is also rust-resistant. Use it on your patio, porch, deck, or backyard. It fits into any décor with its stylish matte black finish, three sturdy ball feet, and is perfect for events, parties, gifts, and more. You can also take it with you because it's just as portable, lightweight, and easy to pack as our mini bonfires and outdoor candles! Plus, it's easy to clean. It provides a safe, stable surface for your City Bonfire.

Portable Reusable Skewer 4 Pack: City Bonfires 4-Pack Marshmallow Roasting Sticks allow you to effortlessly roast marshmallows, hot dogs, and other delicious treats over the City Bonfire. The portable and detachable handle design makes it perfect for all of your outdoor adventures! The wooden bamboo skewers are eco-friendly and 100% natural.

EZ Lighter: Our lighter has a unique extension to make it easy to light your City Bonfires and outdoor candles. It is super light and portable. No more fumbling with matches or struggling to ignite the flames—this lighter provides a long reach and a reliable spark, enabling you to ignite your bonfire effortlessly. Please note the color of the lighter may vary.

Lid Buddy™: The City Bonfires Lid Buddy is a detachable lid handle for quickly and safely extinguishing City Bonfires and our outdoor candles. This must-have accessory is perfect for keeping your fingers away from the heat while giving you extra reach. But wait there's more! The Lid Buddy doubles as a skewer holder and even comes with a skewer so you can toast marshmallows to perfection! When you are done using your Lid Buddy you can store it on your refrigerator as a magnet until your next City Bonfires adventure.

With the City Bonfire Backyard/Patio Accessory Pack, you can elevate your outdoor experiences, transforming ordinary bonfires into extraordinary moments. Whether you're camping, hosting a backyard gathering, or simply enjoying a cozy night under the stars, this accessory pack is the perfect addition to your City Bonfire setup. So sit back, relax, and let the warmth and ambiance of the fire take you away.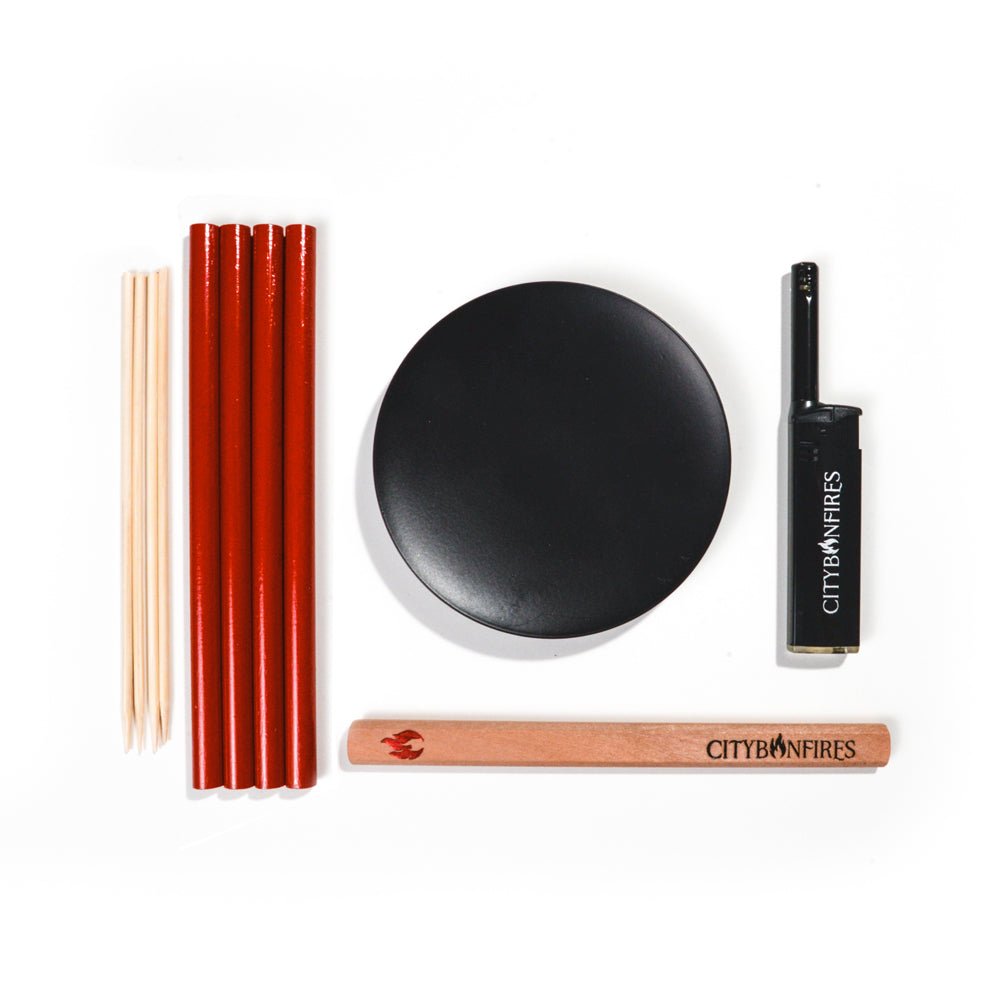 Revolutionize Your Outdoor Experience
We'll bring the heat.
This product has no reviews yet.
Shop Collections
Shop the product PEOPLE Magazine calls "Game-Changing!"
View all
Have a question? We are here to help.
Checkout our "Chat with us" Feature on the bottom left of your screen or email support@citybonfires.com
Our customer support is available Monday to Friday: 8am-8:30pm.
Average answer time: 30 mins
What is City Bonfires made of?

City Bonfires is made with 100% recyclable steel tins, 100% nontoxic FDA food grade soy wax, and 100% biodegradable, compostable plant-based material.
Can I use my City Bonfires Indoors?

City Bonfires is for OUTDOOR use ONLY!
How big is City Bonfires?

City Bonfires is compact and perfectly portable for all your outdoor adventures. It is 2 x 4 inches.
Our customer support is available Monday to Friday: 8am-8:30pm.
Average answer time: 30 mins