About
Best All-Purpose Camping Stove
Details
Introducing our NEW portable, easy-to-use, ultralight, stainless steel Collapsible Camp Stove, Cooker, and Trivet! Three tools in ONE! The multi-purpose cooking tripod is perfect for emergency situations, hiking, camping, hunting, backpacking, tailgating, and even the beach! This compact camping stove assembles in seconds, stores flat, and is very lightweight. Place the Collapsible Camp Stove over your City Bonfire and use it as a pot stand and cooker to heat food and boil water. Alternatively, flip it over and you can place the City Bonfire on the Collapsible Camp Stove and use it as a trivet to protect surfaces.
How to Cook on a Camp Stove
Up your campfire cooking game with City Bonfires portable camp stove.
Ways to Use City Bonfires Camp Stove / Stand
Essential for Camping and Emergency Preparedness.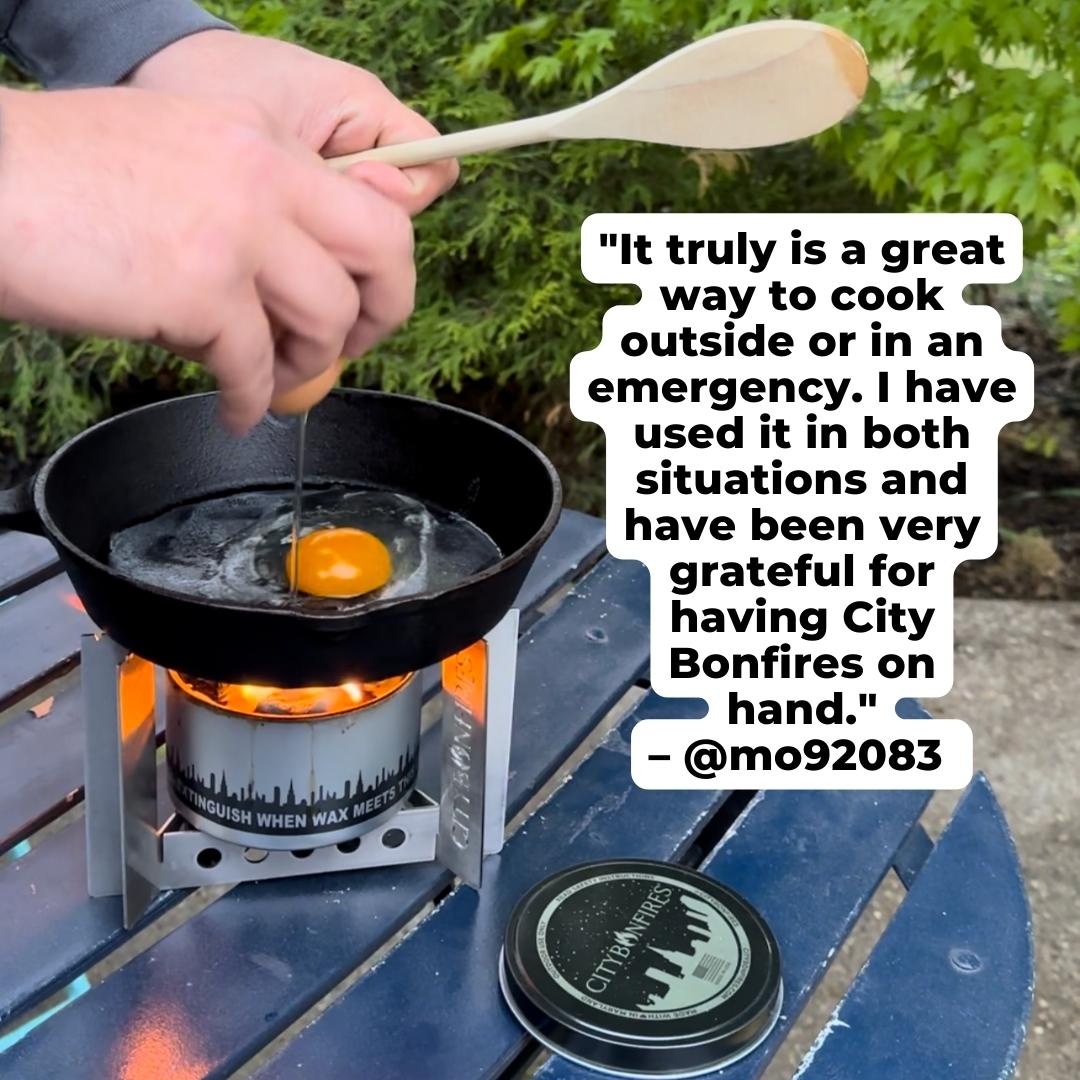 Emergency Kit
Be prepared for unexpected emergencies and disasters with the compact and efficient City Bonfires Camp Stove, an essential addition to your emergency kit.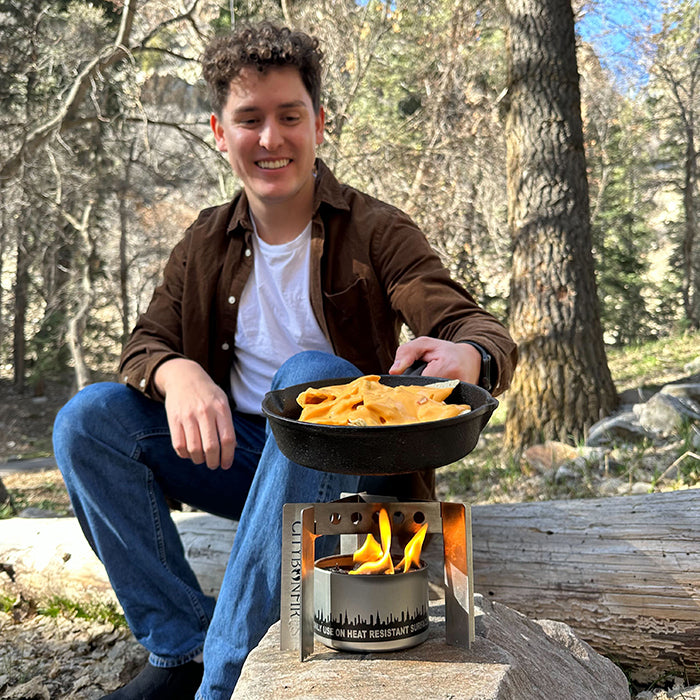 Camping
Discover the convenience and reliability of the City Bonfires Camp Stove as your go-to cooking solution for unforgettable camping trips.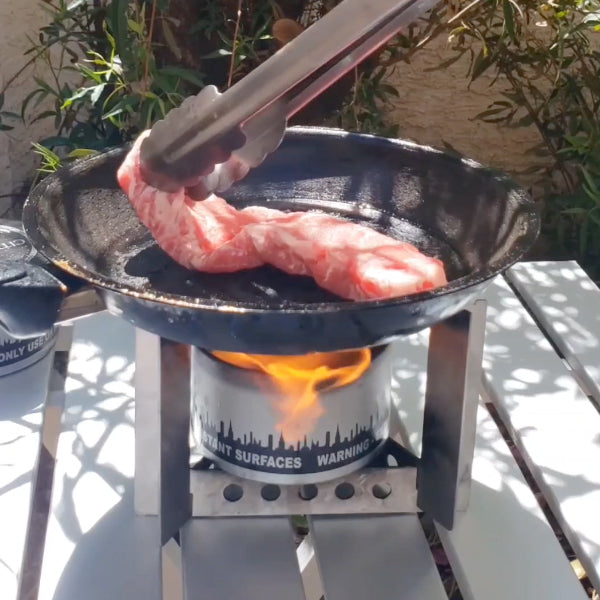 Tailgating
Elevate your outdoor gatherings with the versatile City Bonfires Camp Stove, perfect for tailgating, picnics, and other outdoor cooking adventures.
This product has no reviews yet.
Shop Collections
We got everything you need for an amazing summer.
View all
Have a question? We are here to help.
Checkout our "Chat with us" Feature on the bottom left of your screen or email support@citybonfires.com
Our customer support is available Monday to Friday: 8am-8:30pm.
Average answer time: 30 mins
What is City Bonfires made of?

City Bonfires is made with 100% recyclable steel tins, 100% nontoxic FDA food grade soy wax, and 100% biodegradable, compostable plant-based material.
Can I use my City Bonfires Indoors?

City Bonfires is for OUTDOOR use ONLY!
How big is City Bonfires?

City Bonfires is compact and perfectly portable for all your outdoor adventures. It is 2 x 4 inches.
Our customer support is available Monday to Friday: 8am-8:30pm.
Average answer time: 30 mins