Top 10 Holiday Gift Ideas Guide 2022 | City Bonfires

---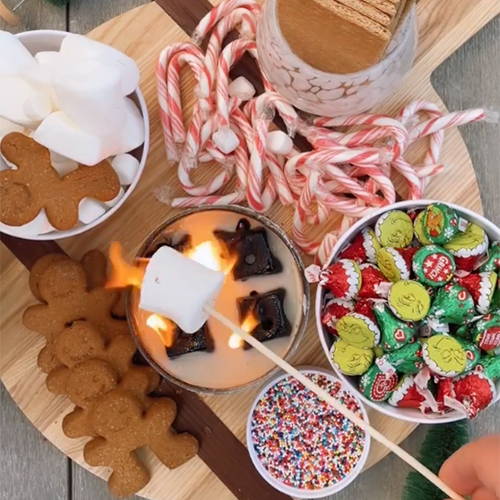 City Bonfires' clients and customers come up with the best ideas for unique, memorable holiday and Christmas gifts! We've rounded up the top ten holiday gift ideas using our mini bonfires and s'mores kits. They are the perfect gifts for everyone on your list!
SAVINGS TIP: Look for options to buy in bulk multi-packs and combos  to save more!
---
Stocking Stuffer Gift Ideas
---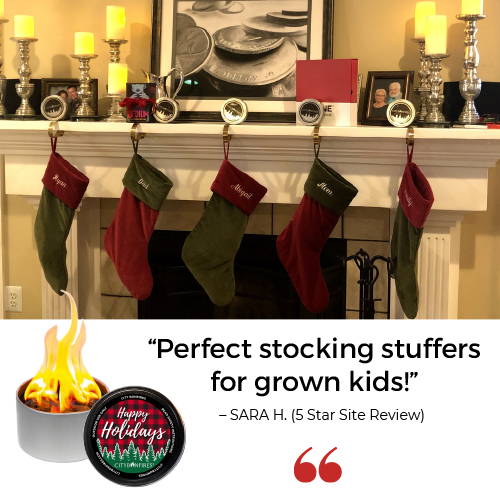 ---
Promotional Holiday Gift Boxes for Giveaways and Contests
---
---
Family Gifts and Kid Activities
---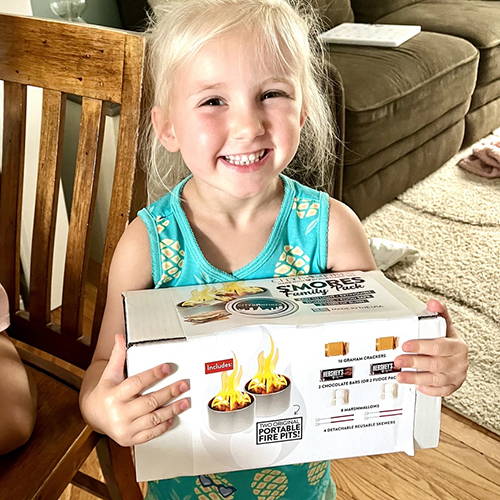 "Bought for both of my sons and their families. Delivery was so fast, and the children love it. Would highly recommend."
– Mary L. (5 Star Site Review, S'mores Family Pack)
The City Bonfires Family Pack is the perfect holiday or Christmas gift for the entire family, and it makes a great activity for kids of all ages. It has everything you need to make eight s'mores and includes two City Bonfires mini bonfires.
---
Custom Personalized Client S'mores Board Gifts
---
---
Gifts for Snow Lovers, Skiers, and Sledders
---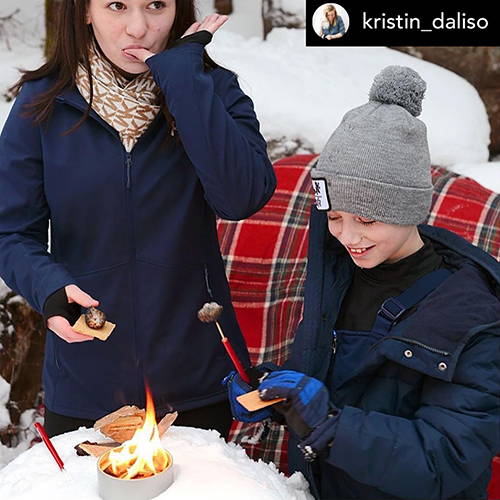 S'mores in the snow is one of the best things about winter! Anyone who loves winter (like Kristin Daliso & her family on Instagram) and being outside in a winter wonderland will love our Holiday Gift Sets, a unique holiday gift and outdoor winter activity. It includes two City Bonfires outdoor citronella candles, and a camper mug and hot cocoa mix to make every snow lover's experience complete. It's the perfect gift for outdoorsy people!
---
Gifts for the Party Host and Hostess
---
---
---
---
Gifts for Grandma and Grandpa
---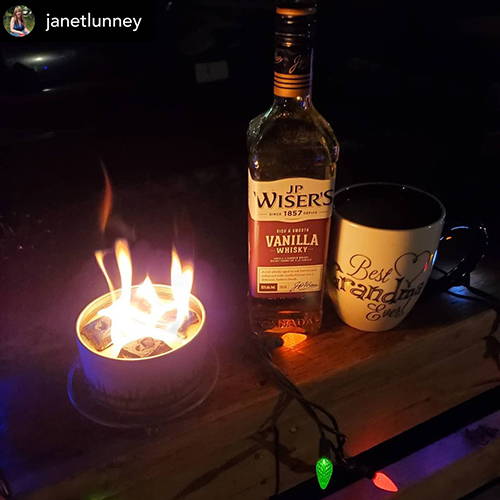 ---
Gifts for Realty Teams and Clients
---
---
Gift Basket Ideas for the Mailman, Amazon, and FedEx Drivers
---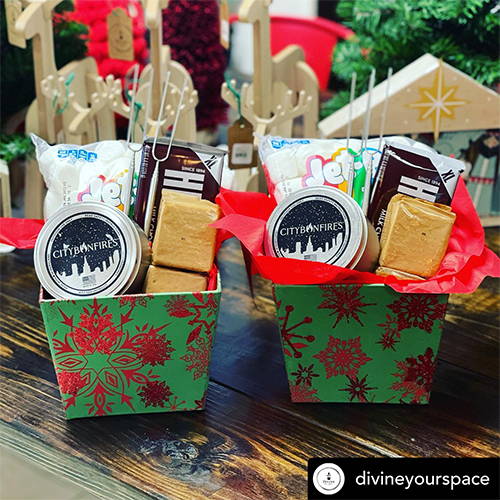 Many of the local shops and retailers (like Divine Your Space in Abbeville, SC) that carry City Bonfires products also create unique holiday s'mores gift baskets with the world's first portable mini fire pit. They make the best gifts for the mailman, the Amazon/FedEx driver, neighbors, friends, or anyone in your life you want to appreciate.
---
---
---
Shop for unique City Bonfires holiday gifts!
---
---