Top 10 Après Skiing, Sledding, & Winter Activities with City Bonfires

---
It's a winter wonderland outside, full of snow-covered mountains and beauty all around us. So, go outdoors and enjoy the snow, knowing you can stay warm and toasty with a portable mini bonfire, like City Bonfires. Don't forget to pack one or two of our s'mores kits to enjoy after you go sledding, skiing, or hiking.
Here are the top ten winter activities our fans and customers enjoy with our campfire in a can and s'mores kits.
---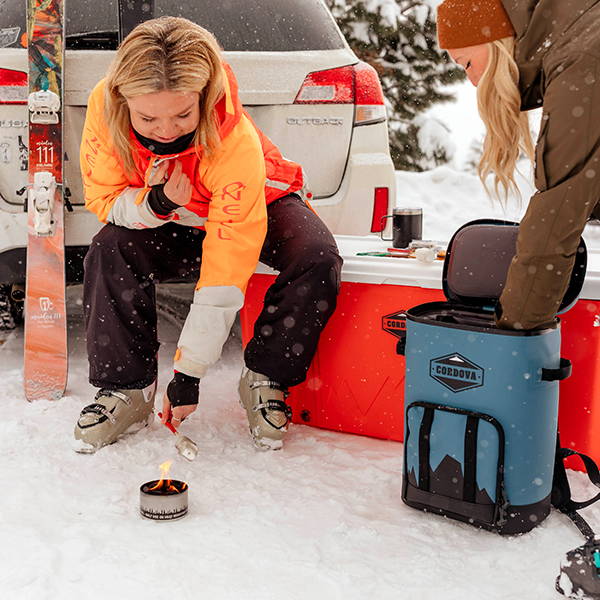 ROASTING MARSHMALLOWS APRÈS SKIING
Our friends at Cordova Outdoors took some City Bonfires Night Packs with them to the slopes and had a marshmallow roasting party après skiing with some of their coolers built to last a lifetime. (PHOTO: Cordova Outdoors)
---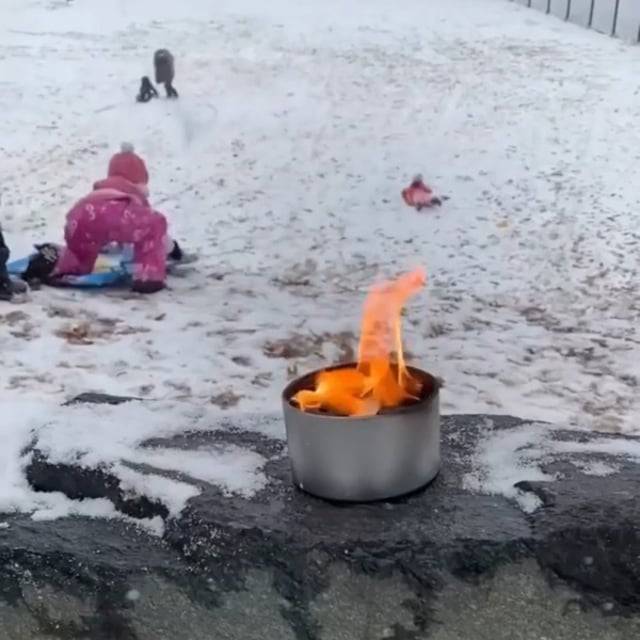 MINI FIRE PIT FOR SLEDDING
Keep tiny fingers and toes warm during winter activities with a City Bonfires portable mini bonfire. At only 1 lb. and 4"x2", it can easily fit in a backpack or pocket so you can take it sledding with you.
---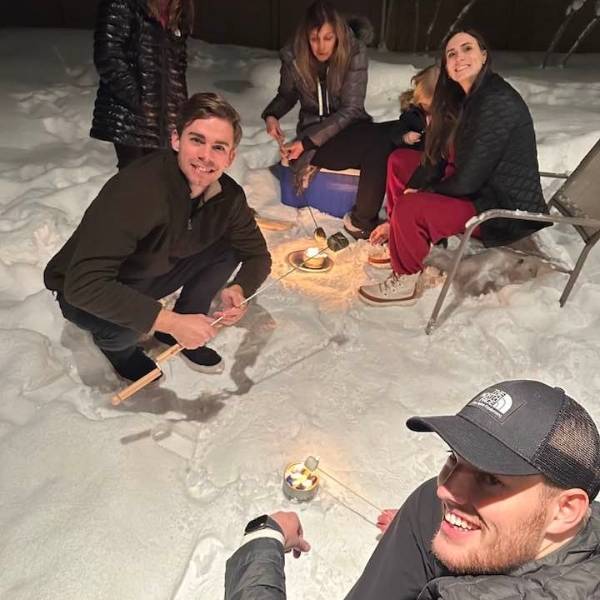 S'MORES PARTY IN THE SNOW
"Fun times with our new City Bonfires. They work great in the snow." – Kay Lees on Facebook
---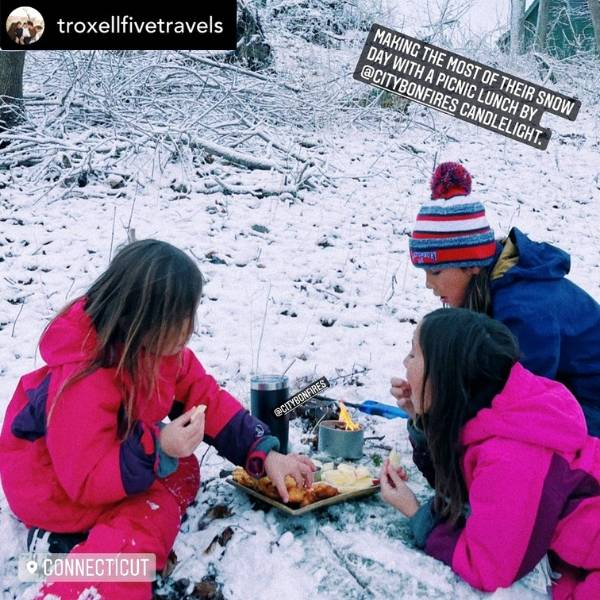 ---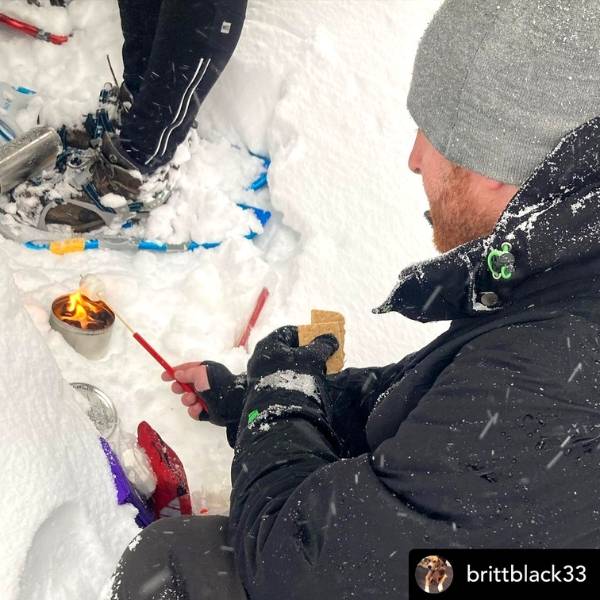 ---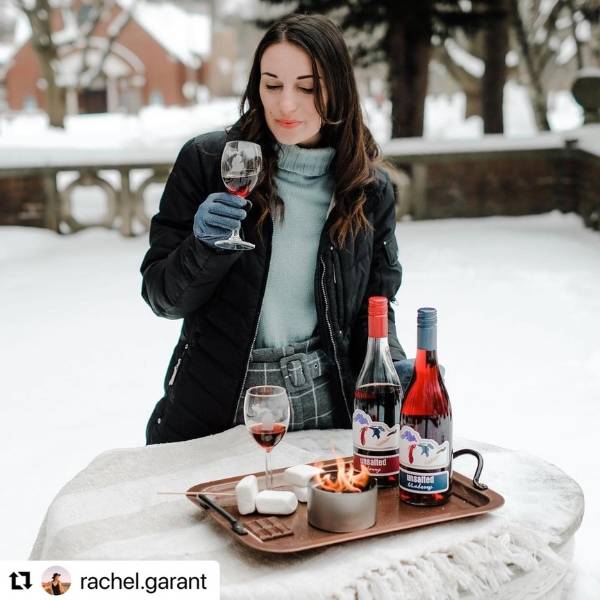 WINTER WINE TASTING WITH PERSONAL BONFIRE
"Just because it's winter doesn't mean you can't enjoy the outdoors. So wine not have a picnic?" - Rachel Garant. We agree Rachel! Get outside and have a wine tasting with s'mores and a mini fire pit.
---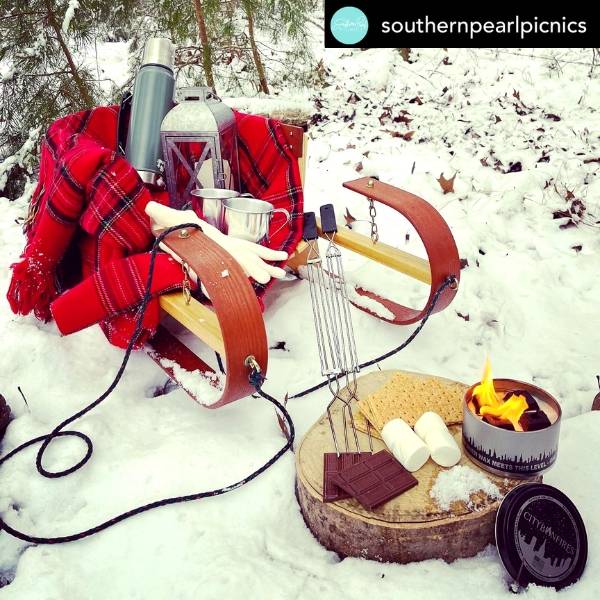 COZY WINTER DATE NIGHT
"A snow picnic, y'all… picnics are not just for warm weather… a picnic is a state of mind… it's about slowing down, it's about the simple things… you have ONE of these days… bundle up and make it count…" - Southern Pearl Picnics on Instagram
---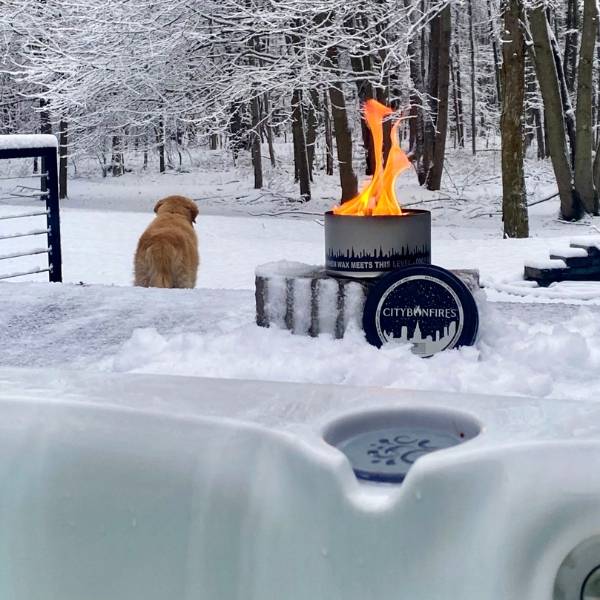 HOT TUBBING IN WINTER BY THE FIRE
"Ordering some more now so I can have them this winter while I sit in the hot tub. I love the way they crackle!" - J.J. Mowder-Tinney
---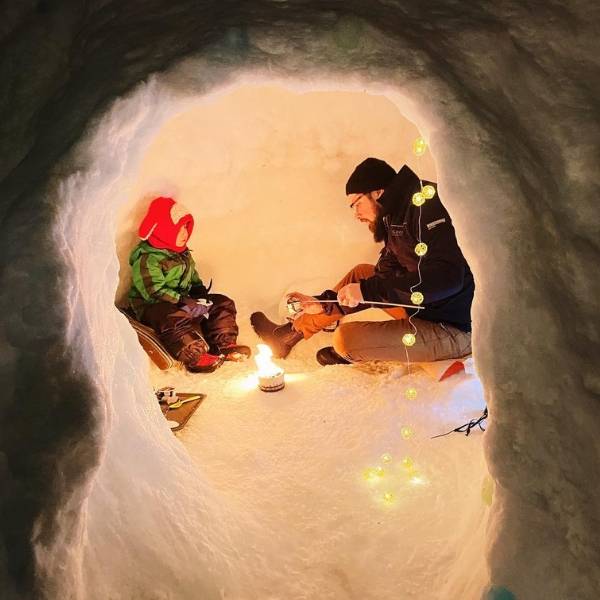 PORTABLE MINI BONFIRE IS PERFECT FOR IGLOOS
"Fox said 'this is the perfect day' and it made me feel warmer than our igloo campfire." - Autumn Bland Hudson on Facebook
---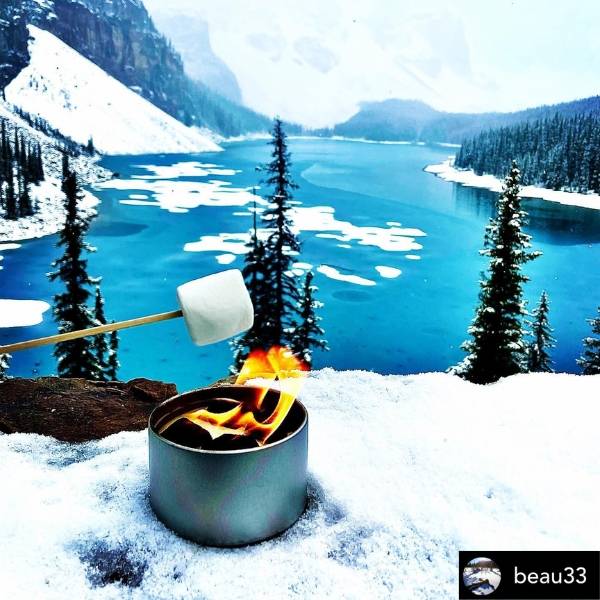 ---
---