Unique, Personalized Corporate Gifts and Experiences

---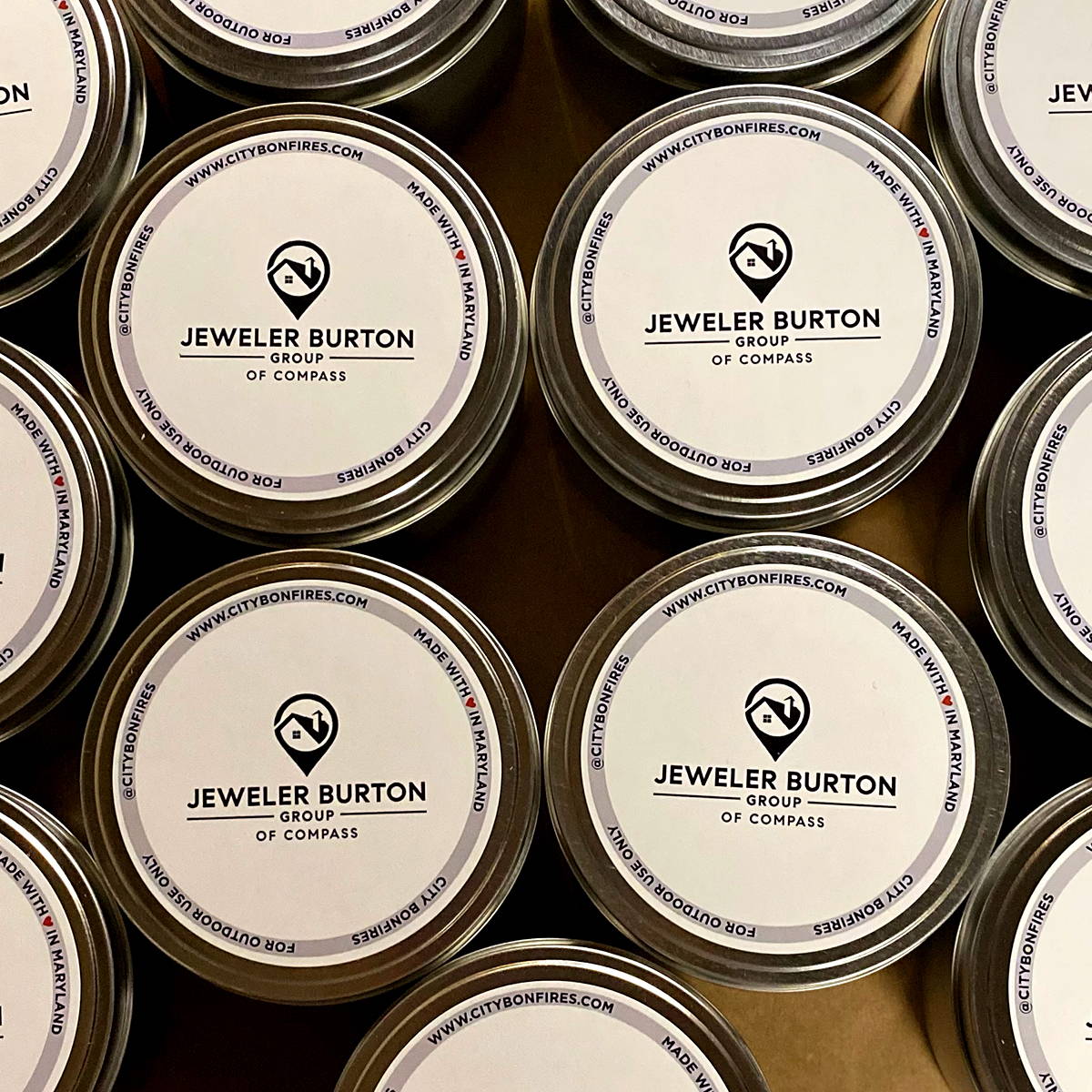 Custom t-shirts, gift cards, Koozie® drink and can coolers, pens, hats, and keychains are so passé when it comes to corporate gifts for employee recognition, clients, and customers. Why? Well, don't we all have too many of them, in some box in the attic or packed and ready to donate? The market is oversaturated with them, making them not so special anymore.
What employees, customers, clients, and event guests really want as a gift or event giveaway is something to remember, an experience, a special memory. This is why gift baskets/boxes and experiential gifts have become so popular, especially during COVID when most of us could not experience much outside of our homes. Gift baskets and virtual experiences offer team members a way to get away from it all and experience something special, like a spa day at home or a virtual fireside chat with friends or co-workers.
One of the most unique corporate gifts that was created during the COVID lockdown is City Bonfires. It's a safe, portable, tiny tabletop campfire that can be enjoyed by party guests, one person on the patio, or the entire family. Here are a few of the unique ways our corporate clients have been using and customizing City Bonfires and S'mores Kits as the perfect socially distant gift.
---
Personalized Gifts for Employees and Clients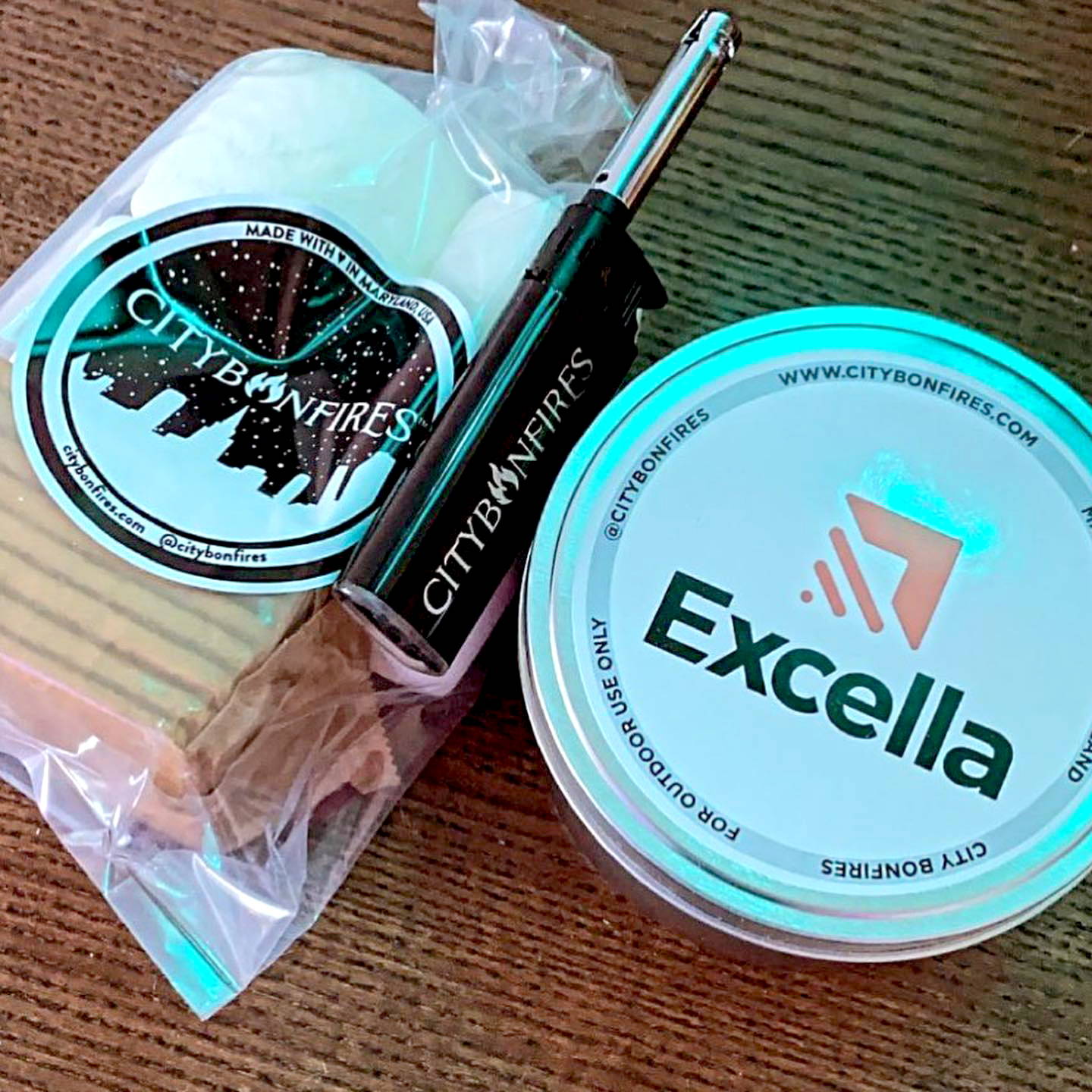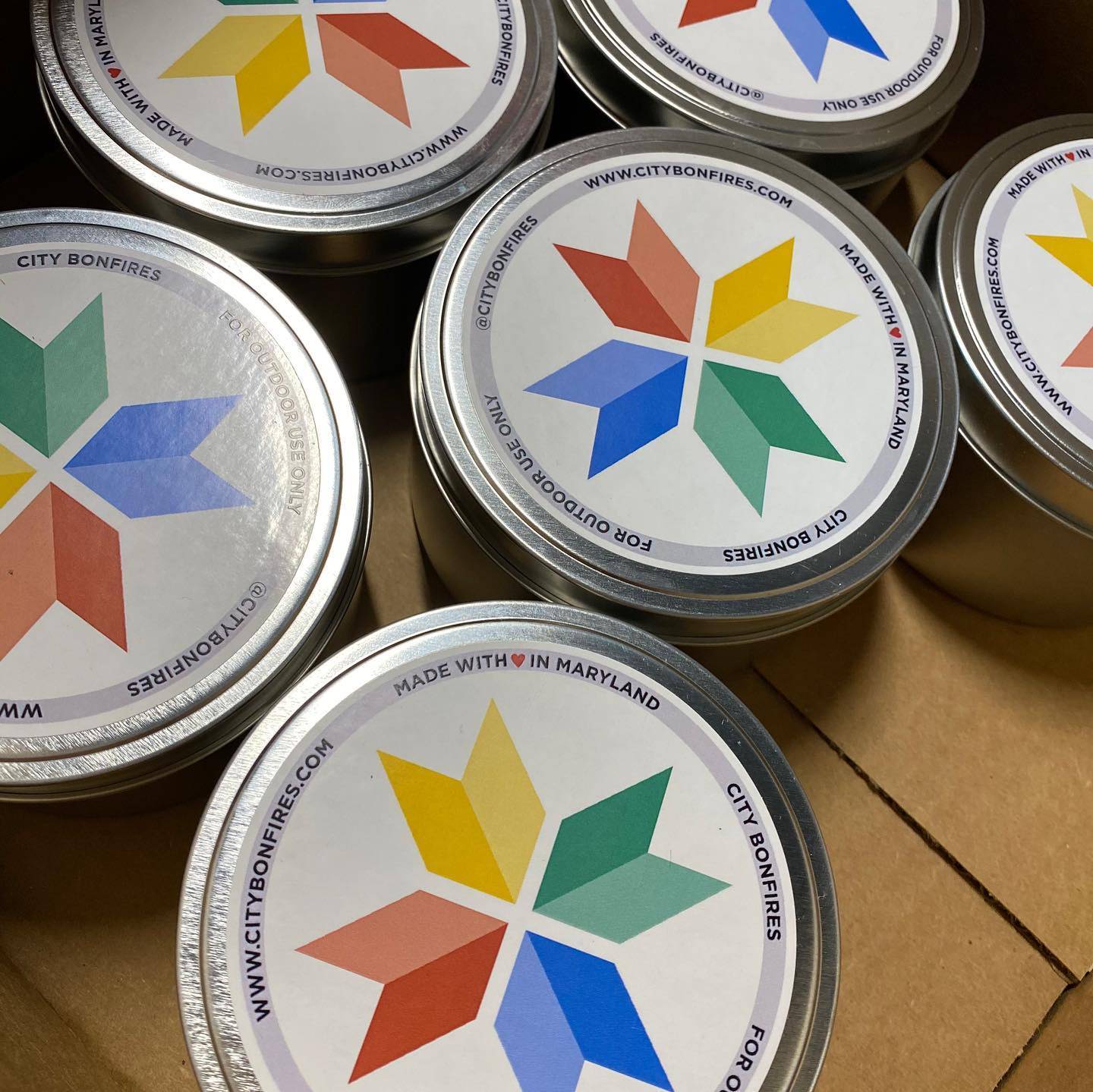 City Bonfires has created cozy experiential gifts for several small businesses, as well as global corporations. These include Excella (an information technology company), Google (yes, that Google), and the Smithsonian Institution (the world's largest museum, education, and research complex), among many others.  
Here's what the Smithsonian Institution had to say…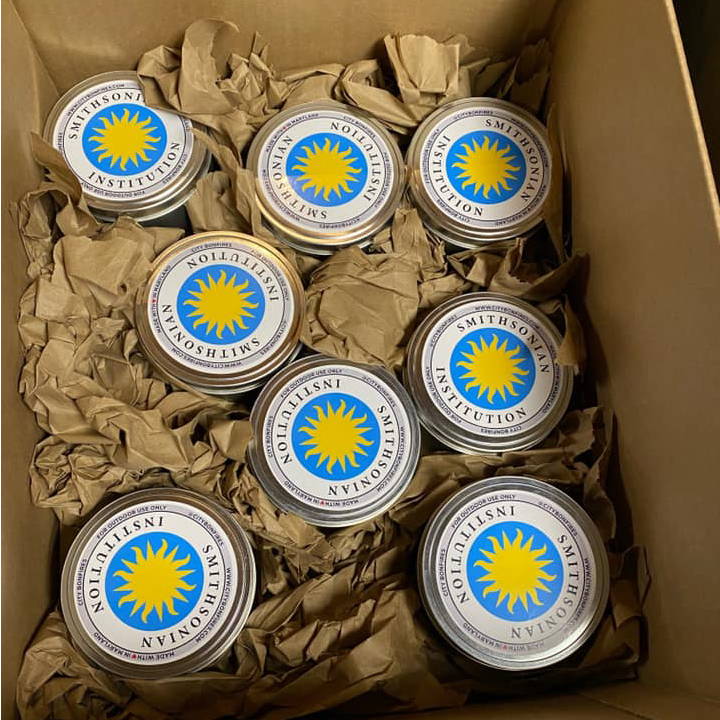 "Everyone loved the bonfire kits, and you were so lovely and easy to work with. We hope to be able to partner with you again in the future, and we would definitely recommend you to other colleagues."
- NIKKI (Smithsonian Institution)
---
Custom Gift Baskets and Boxes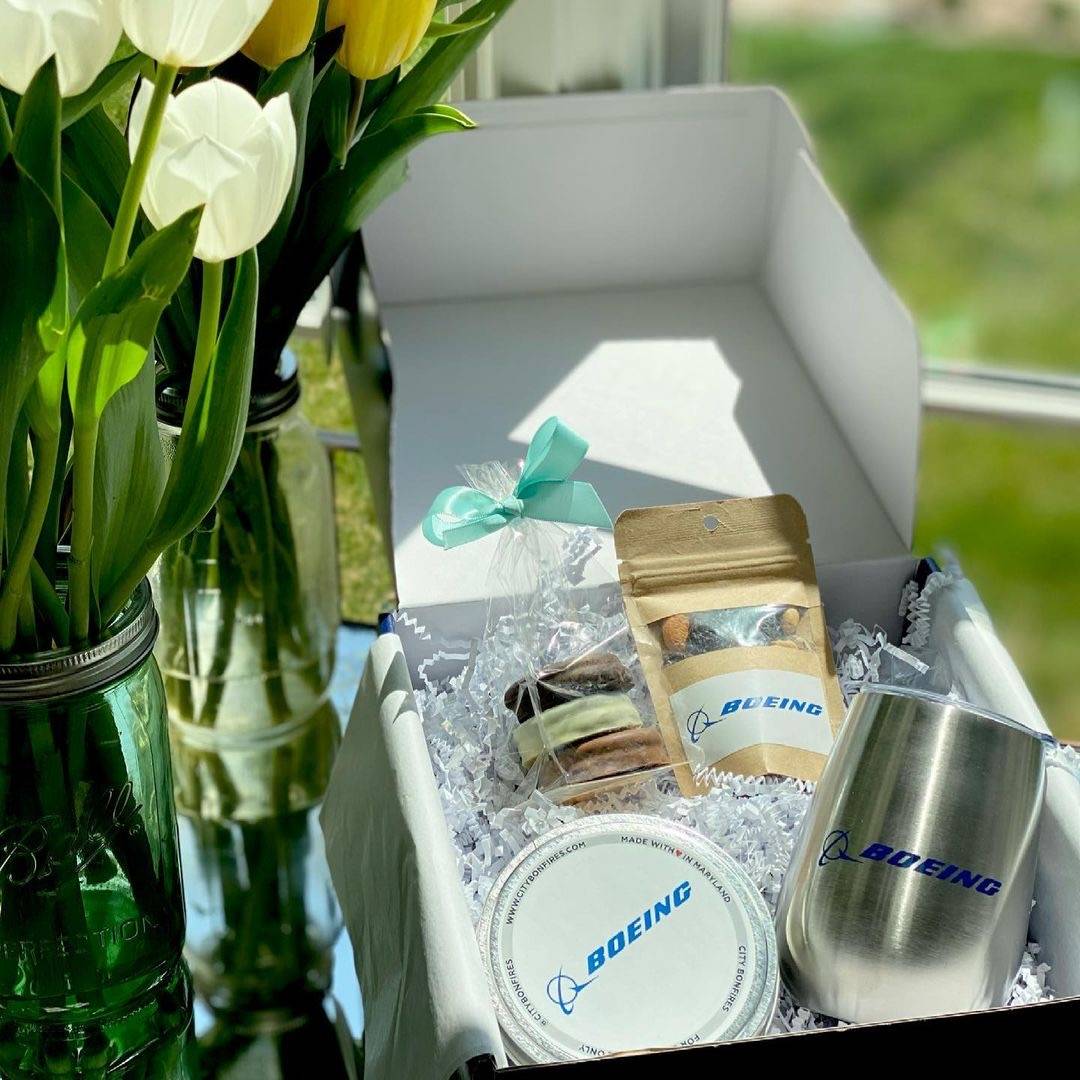 My Confetti Events is a premier event planning company serving the local D.C. and DMV area. They use City Bonfires in many of their custom gift baskets and boxes for companies. Like this spring gift box created for Boeing airlines that encourages people to get outside and relax by the fire with a wine tumbler, nuts, and cookies.
---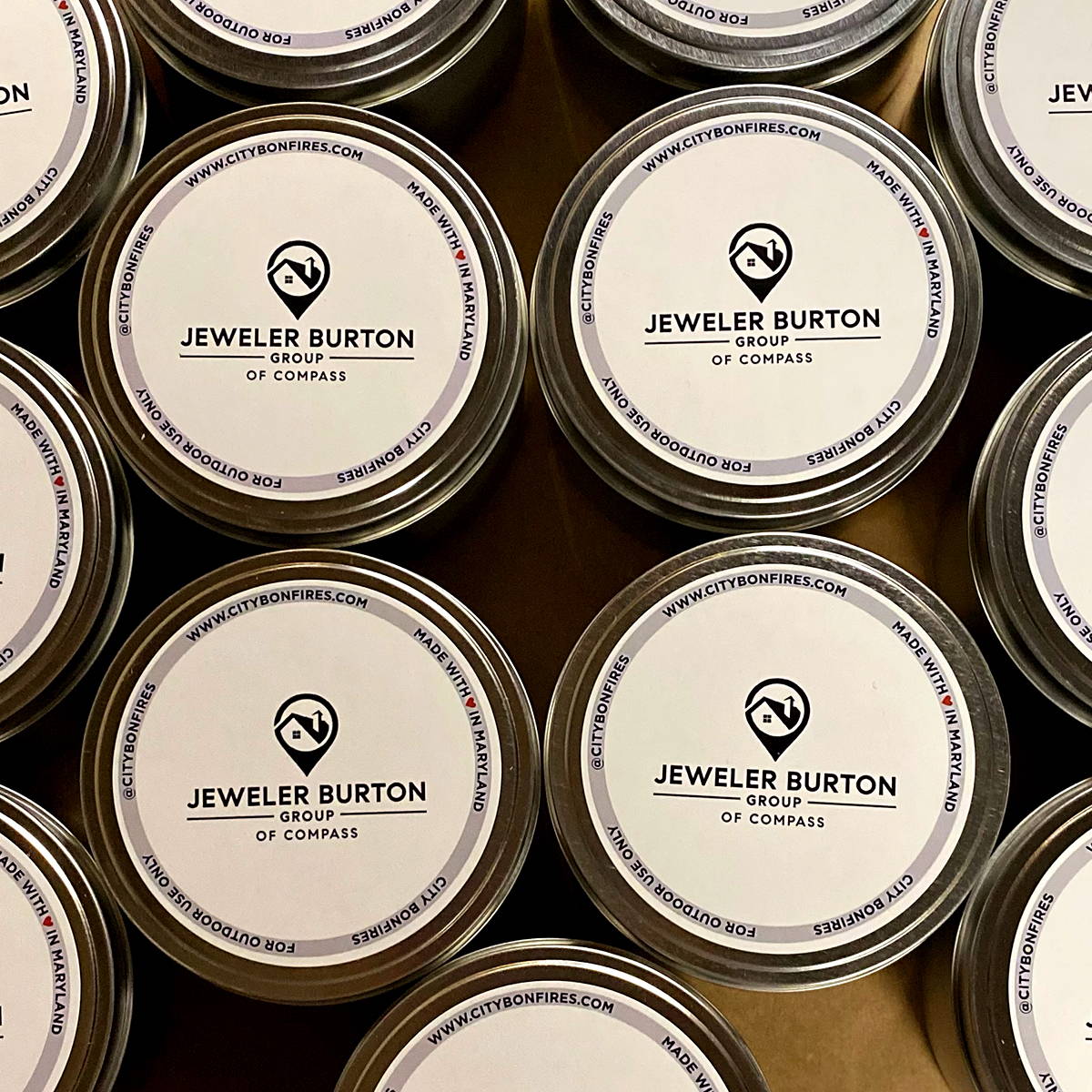 The Jeweler Burton Group, a real estate team in the Washington, DC area, gives their clients a City Bonfires as a "thank you" present. It's the perfect client gift for anyone that's experiencing moving stress and needs a relaxing break outdoors next to an easy-to-start, small bonfire.
City Bonfires and our S'mores Kits offer a variety of special corporate gift-giving ideas and ways to recognize employees for small businesses or large corporate entities. They create memories and experiences that make them the perfect gift or icebreaker for virtual team building and events.
Find out why City Bonfires are "the perfect gift" for any occasion or corporate event and request a quote on our Corporate Gifts page. You can also view our Corporate Gift and Bulk Order catalog here.
About City Bonfires
Every portable City Bonfires is handmade with ❤️ in Maryland with American-made materials by two Dads whose jobs were impacted by COVID-19. Each of our mini campfires is handmade with recyclable steel tins, non-toxic soy wax and, eco-friendly, all-natural biodegradable briquettes. Our kits are individually wrapped and packaged, making them safe for outdoor intimate gatherings, patio parties, or large events. We can ship our s'mores gift sets individually (to separate addresses) or as a bulk shipment<. City Bonfires are also perfect as promotional productsor as an icebreaker for remote or in-person corporate/business events, celebrations, or virtual team-building activities.
---